Is your diet 'heart-healthy'? In the past, full-fat dairy products and foods containing cholesterol were banned from the diets of those fighting to avoid cardiovascular disease. Now though, a lot of dietary restrictions are being reconsidered.
So, just what does a diseased heart look like and what bad foods can lead to blocked arteries? Philip Boucher-Hayes intends to find out on tonight's What are you Eating? Watch our video with the host above.
"There is such a welter of conflicting and confusing dietary advice out there, particularly in the last couple of years, about what kinds of cholesterol you can and you can't and you should and you shouldn't be eating and it is really, really, confusing.
"Hopefully, we're going to set you straight on some of that."
When it comes to fast food, Philip says just one meal can have some shocking effects.
"We did an experiment on tonight's programme that almost turned my hair completely white when we monitored what happens to your arteries when you eat just one - not a lifetime - just one junk food meal."
"Really shocking, disturbing stuff."
Missed last night's episode? Catch up now on RTÉ Player
On tonight's episode...
PBH will witnesses heart bypass surgery with cardiologist Robert Kelly at the Beacon Hospital before he puts four athletic 20-somethings through a test that monitors the effect of a fast food meal on their arterial elasticity.
Dietitian Aveen Bannon gives an overview of fats and cholesterol-rich foods – which are good, and which are bad? And are purple foods and dark chocolate as good for heart health as reports suggest?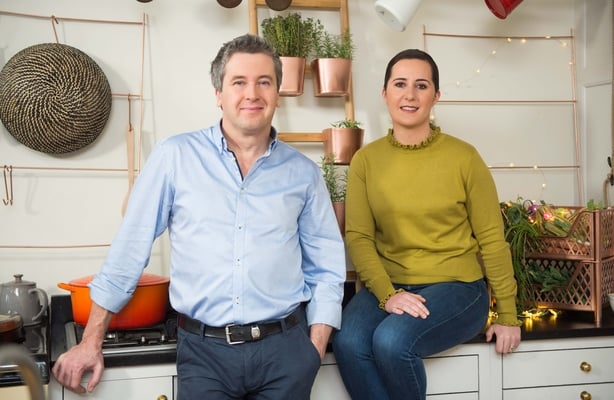 In the food lab Prof Alan Reilly looks at the results of our comparison tests between red wine, blueberries, and red cabbage.
In the kitchen chef Hilary O'Hagen shows Philip how to get around worries about cooking oils by dry-frying and using none at all. And if a little of what you fancy does you good, how about a dry-aged steak once in a while?
Philip meets butcher Rick Higgins whose steaks can be anything up to 120 days old.
Watch What Are You Eating? tonight on RTÉ One at 8:30pm