While rain pours and temperatures drop, why not make plans to stay in tonight and check out RTÉ One's brand new show, Grow Cook Eat.
Presented by Michael Kelly and Karen O'Donohoe of Grow it Yourself (GIY), is a super practical series for those of you hoping to grow your own food and learn about Ireland's best veggies.
No experience? No worries. As well as the step-by-step guides to growing veg, there will be features on everything from building raised beds and making a compost heap to improving soil fertility and learning about compost.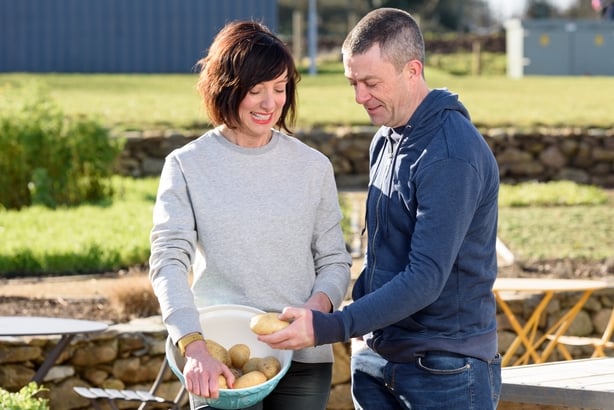 On tonight's episode, we're going to learn how to grow Ireland's most famous vegetable from start to finish - the potato.
Next, presenter Karen O'Donohoe will join the crew of a Thornton's Recycling bin lorry as it collects brown bins from an estate in Dublin and finds out exactly what happens to the vegetable peelings and grass cuttings we throw into the bins.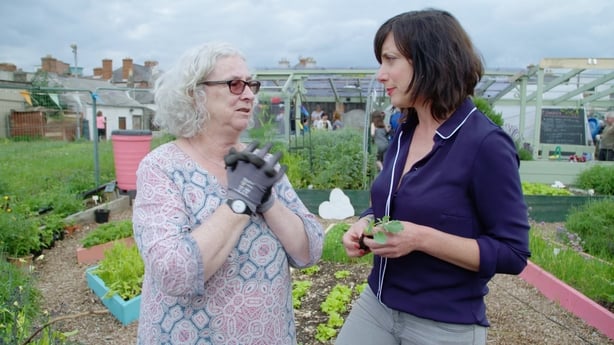 Finally, we'll explore the Mud Island Community Garden in the shadow of Croke Park, a thriving community garden which was once a derelict site.
While it was once filled with rubbish, now the area is home to a community where people come to grow vegetables, fruit and flowers; or to socialise.
Each programme ends with a recipe using the featured vegetable and made by one of two chefs featured in the series: Jessica Murphy, from Kai Restaurant in Galway, and Jack Kirwan, owner of the Sprout chain of restaurants in Dublin.
On tonight's episode, chef Jessica Murphy makes a Norwegian potato cake with potatoes from the Grow Cook Eat Garden in the GIY HQ in Waterford.
Watch Grow Cook Eat on RTÉ One every Wednesday at 7:30pm.