Rory O'Connell's Cook Well, Eat Well which won 'Cookbook of the Year' at last night's Bord Gáis Energy Irish Book Awards 2017 - read Aengus Ó Dochartaigh's review.
The idea – The dinner-party bible?
This is no doubt a book to help you cook through Christmas. In fact, even for the most prolific dinner-party hosts, a full twenty, three-course recipes will take you through to early Summer!
Rory O'Connell – who founded Ballymaloe Cookery School with his sister Darina Allen – has built the concept around seasons, which does a lot of the legwork for the suburban host in 2019. All that's missing is the guest list. So yes, this is part dinner-party bible, part Ballymaloe basics, but it's also much more than that.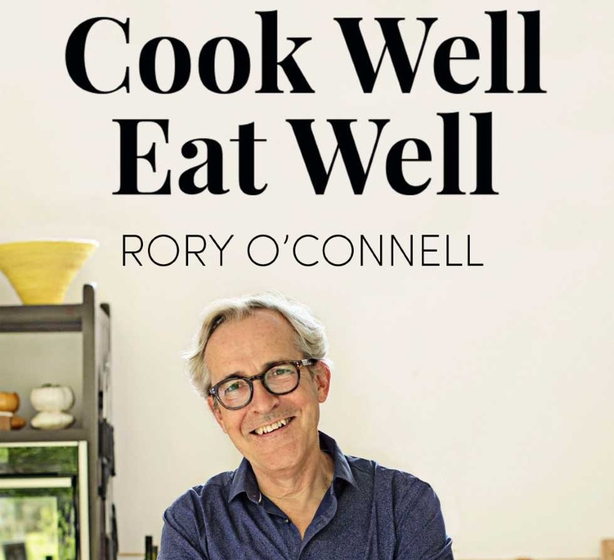 First impressions – Cook Well
To fully enjoy Rory O'Connell's book, you do need to be able to cook – or at the very least have the skills and confidence to get 'stuck-in'. It's not for the novice. Recipes are well laid out and the writers have created a style that's easy to follow and engaging.
Each recipe has a useful and inviting introduction which provides a personal touch to your endeavour. It's a friendly book to navigate and manages to balance a sense of the old school cookery book with intriguing ingredients and photography that make you want to cook.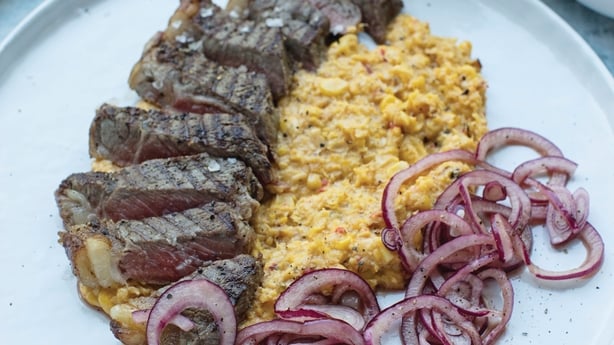 The recipes – Eat Well
It may feel comfortingly old school, but it's also very bold. Rory O'Connell's creations are original and exciting, taking many of the classic favourites and giving them a shake (Roast Sirloin of Beef with Creamed Corn and Pickled Red Onions). The recipes have a level of sophistication and creativity that reminds you that Ballymaloe has been at the heart of the Irish culinary scene for thirty-four years.
It'll take a bit of larder stocking mind you – I'm low on purslane at the minute – but isn't that what we want from a cookbook? Something to spark us back into life. Advert break meals this isn't. Cook Well, Eat Well aims to excite you with unexpected combinations and challenge you to take them on.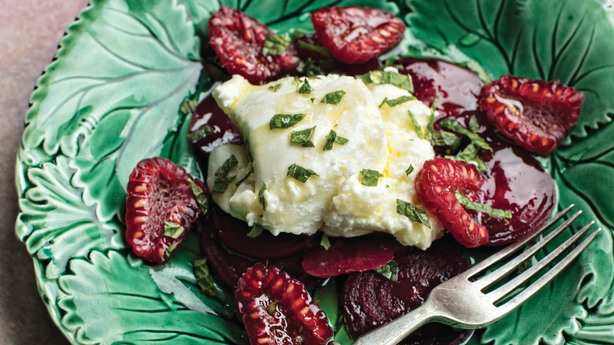 The takeaway – A modern classic
Ultimately the success of this book will be it's staying power. It'll look great when dog-eared! It's a serious piece of cookery bookery with enough flavours of now (Beetroot and Autumn Raspberries with Honey, Mint and Labna) and the unfamiliar (Duck Leg Curry with Cider Vinegar) to keep you cooking all through next year, into next Christmas, and beyond.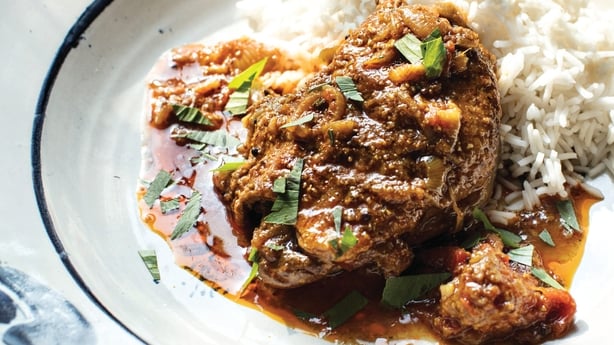 If your Christmas budget won't stretch to a weekend at Ballymaloe Cookery School, invest in Rory O'Connell's Cook Well, Eat Well. This may just be a modern classic in the making.
Nollaig shona dhaoibh.
- Written by Aengus Ó Dochartaigh
Cook Well Eat Well by Rory O'Connell won 'Cookbook of the Year' at the Bord Gáis Energy Book Awards 2017. It could make for a lovely Christmas present this year! Pick a copy from Gill Books for €24.99.