Taste of Dublin is celebrating 'Flavours of the World' in Dublin's Iveagh Gardens, just off Harcourt Street from Thursday, June 15th to Sunday, June 18th,
With over 30 visiting world class chefs, 20 of Ireland's greatest restaurants, 170 demonstrations and over 100 exhibitors, Taste of Dublin is a food lovers dream.
With so much happening over the weekend, we wanted to shine a spotlight on five fantastic Irish food producers that we enjoyed over the weekend.
1. Keelings
Keeling's fruit is Irish, healthy and super natural.
A 100g serving of #Keelings strawberries contains just 50 calories and 0g of fat! Who wants seconds!? #HappyAndHealthy pic.twitter.com/7poTZMfWjf

— Keelings Fruits (@keelingsfruits) June 9, 2017
Not only has the company recently been certified by Origin Green for their pursuit to reduce environmental impact but they have managed to extend the Irish strawberry season in as natural a way as possible.
With different temperatures and conditions in their greenhouses in St Margaret's, North County Dublin, Keelings are making super tasty and extra healthy strawberries. Go grab some cream and get snacking!

This is a strawberry lovers dream time of year with fresh strawberries ripe and ready to be enjoyed all over the country.
2. Couverture Premium Desserts
Calling all chocolate fans! If you find yourself at Taste of Dublin with a sweet tooth, make your way to stand 30 where you will find a fridge full of mousse, caramel, chocolate and cake.
In 1998, Margaret, her sister Geraldine and professional chocolatier, Celine, began making artisan patisserie and desserts together for top Dublin hotels and restaurants.
Today, Couverture's desserts have won many Great Taste Awards and over ten Blas na hEireann awards winning Gold three years in a row. Go on, give them a go.
3. The Cupcake Bloke
Yes, we love sugar. Stop judging us! There is no way to physically pass by The Cupcake Bloke without stopping. The beautiful sights and smells are enough to bowl you over, never mind the taste.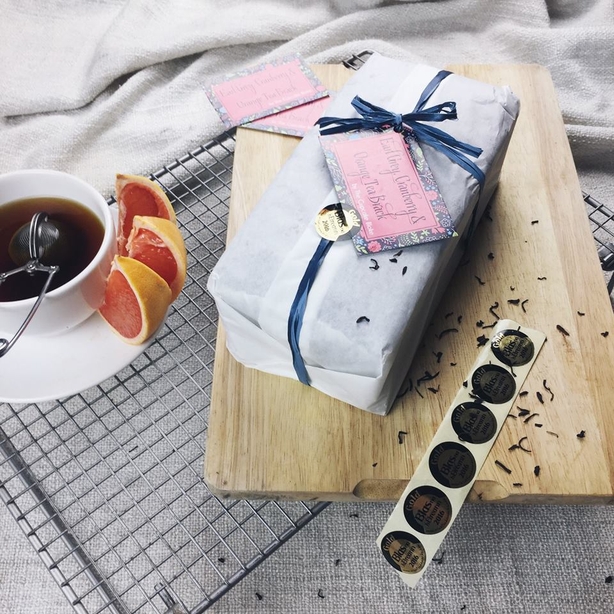 Who is the Cupcake Bloke you may ask? His name is Graham and his mission is to make every treat "Funky, Fresh & Fabulous". Be sure to drop by his stand and say hello.
4. Clonakilty Black Pudding Company
Finally! Something a little savory to break up the day. As anyone who moves away from Ireland will tell you, Clonakilty pudding is an Irish institution.
What makes Clonakilty so special? Some would say tradition. Back in the 1800's, a woman by the name of Johanna O'Brien was said to make the best black pudding in town.
On retiring, she passed her recipe to a butcher, Philip Harrington, in Clonakilty and to this day the recipe for Clonakilty Blackpudding hasn't changed. If it ain't broke...
5. Choc Allure
And we're back to chocolate. Choc Allure is the first original chocolate fountain catering company.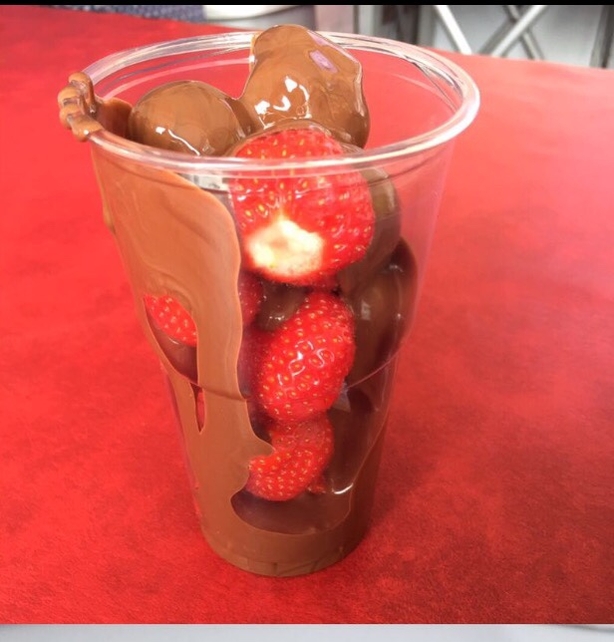 Their dessert is the perfect way to end the day at Taste of Dublin. Strawberries and chocolate sauce - what more could you want? Well, maybe some marshmallows...And some fudge.
Not all heroes wear capes.
Heading to #Taste17? Enjoy delicious treats delivered right to your seat with our #JustEatWaiters @TasteDublin pic.twitter.com/5BUnhWDyUh

— Just Eat Ireland (@JustEatIE) June 16, 2017

We also have to give a special shout out to the Just Eat guys and gals who made the weekend even more spectacular by taking orders on the spot and running the order back to people toute suite.