Operation Transformation is teaming up with Irish oat producer Flahavan's to give away 200,000 packets of oats this Saturday, 28th of January, for the first ever 'Operation Transformation Free Porridge Day'. You can claim your free pack in Tesco, SuperValu, Eurospar and Dunnes.
This project was brought about by obesity expert Professor Donal O'Shea who says the benefits of porridge for breakfast are endless and can help improve the health of the nation. We got chatting to the good professor to find out more.
Why is porridge at the centre of this new OT campaign?
Because its a really good back to basics message. It's the original and the best!

Why is porridge so good for you?
It's about a healthy breakfast. Industry has hijacked breakfast as an opportunity to market loads of unhealthy options - targeting kids. If you go with porridge and some fruit - well you can't go wrong. Simple message.

Any stats to show the possible effects that a move to porridge can have?
The move to a regular healthy breakfast is one of the biggest predictors of having a healthy weight all your life. Your concentration is better, your cravings are reduced - its a commitment to a healthy eating day.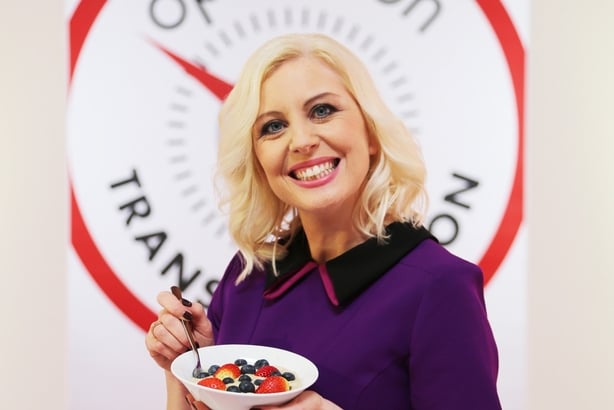 When and how is the best way to incorporate it into a family of previously more-sugary-cereal-obsessed eaters?
That's tricky but if you don't try, it certainly won't happen.

How did you get involved with Operation Transformation?
Gerry Ryan asked me to explain food labels, shop with him and speak to the politicians at the end of a series where they took part.
The talk to the politicians was seen by Phillip Kampf and he thought there should be a regular campaigning slot.
Next thing I know I am in New York about calorie posting and Finland looking at public health. Mad, but very enjoyable and I have made lots of contacts in both countries.

Will this help in the battle with obesity?
While it seems like a simple message, the health benefits of many people switching to a healthy breakfast would be massive - and would happen very quickly.
Over time you would see it help in the overall battle against obesity - as much because it would highlight the role industry play in trying to ensure we don't have a healthy diet.
RTÉ Operation Transformation Free Porridge Day takes place this Saturday, 28th January to give away 200,000 500g special edition packs of porridge oats in supermarkets Tesco, SuperValu, Eurospar and Dunnes on the day.
Want to read more of our Operation Transformation inspirational weight-loss stories, get behind-the-scenes info or healthy, recipe tips? Click here. Catch up on episodes of Operation Transformation here.