The semi-finals of The Taste of Success 2016 have arrived and one of our three remaining contestants will be leaving the competition...
Ok guys, it's getting serious. The semi-final of The Taste of Success 2016 is here and one of our three remaining contestants will be leaving the competition - a heartbreaking prospect. This week the contestants will be VIP guests at a Lidl suppliers facility where they will learn just what they need to do to make their products viable for a huge supermarket chain. There will be compromises to make and decisions to take with only the top 2 dishes making it into the final.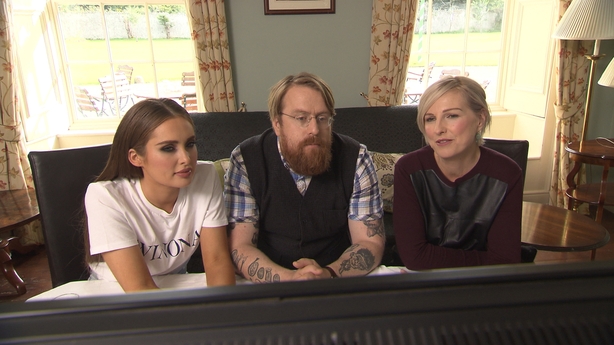 Also this week, Dáithí Ó Sé has an unexpected surprise for the remaining contestants. Not only are they facing the panel they must also impress a 40 strong focus group who taste for Lidl all the time. Based on their opinions, one person will be leaving the competition and losing the chance to win €100,000 and the chance to see their product in every Lidl in the country.

Last year's winning Mentor – Michelin-starred restaurateur JP McMahon hopes to defend his title as he once again mentors the Connaught/ Ulster region. His regional champion is English woman Michelle Kilkenny from Doughiska, Co. Galway. Michelle is a professional chef so should have no trouble working in a strange kitchen. She is hoping to turn her version of a cottage pie from a cottage industry into the big time.

Dublin mentor Domini Kemp has reached the final in each of the last two series but has never won!! She hopes to go one better this year but to do so, she must mentor her Dublin champions – James and William and their white chocolate banana bread.

First-time mentor and former model Roz Purcell is taking the challenge of getting a Leinster applicant into the winner's circle very seriously. Her regional champion has a twist on a classic that she hopes will impress the judges. Her regional champion is Nicola Cogley of Enniscorthy, Co. Wexford – and she has created the 'inside out' cheeseburger.