Foodoppi - an inspiring way to get children curious and creative with food & science that leads to healthier lives was founded by girl bosses Aisling Larkin and Louise Lennox.

Aisling Larkin talks us through FoodOppi below and you can catch up with our interview with her co-founder Louise Lennox here!
We need your consent to load this rte-player contentWe use rte-player to manage extra content that can set cookies on your device and collect data about your activity. Please review their details and accept them to load the content.Manage Preferences
How did you meet Louise and form the business?
It took me three years to find my business partner. I had set up my own very successful children's cookery school at the now Cliff at Lyons in Kildare. I am hugely independent (perhaps to my detriment some days) and I have always done everything on my own. I enjoyed the challenges but I knew I needed to grow and scale what I had and develop it into a bigger & better model. I needed a business partner. I didn't want to go this next adventure alone.
I met Louise at the cookery school on day just before I was about to open that Summer. She was teaching a cookery class and things were not going according to plan - staff shortages, missing ingredients and a few other complications led me to staying with Louise for the day and helping her with the class. After that experience we bonded over a beer on the canal and the rest is history as they say. I think you have to be brutally honest with yourself when you are looking for someone to go into business with and really understand your strengths and weaknesses.
For me, having the right partner means having someone like you but also different to you. Louise and I are 'ying & yang' in so many ways but we have always had such similar values and our core mission has always been the same. We both have different strengths and weakness but we complement each other brilliantly. My philosophy is - "Is this person someone I wouldn't mind getting stuck with at an airport with for five hours?" (and we did on our first business trip!). We can hang and have a beer and chat it up, or stay silent together and be totally cool with that. That's really important.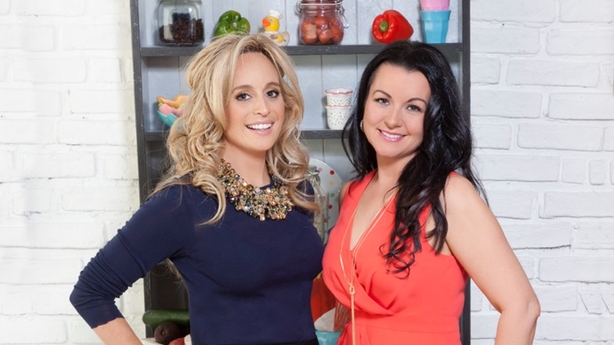 What are your backgrounds?
I grew up at the foothills of the Comeragh mountains surrounded by rivers and beaches in Waterford. I am from a family who love food - we are always cooking, always talking food and always feeding people in my house. My family home is always full of people and visitors and cups of tea and food and chatter. I think when I was about 9 or 10 that's when I started to take food seriously and started my first little business.
I was an avid baker back in the day - not now - and I would take orders from outside mass on a Saturday evening, go home, come back and deliver them fresh on a Sunday morning to my few little old lady customers. After that I started to cook three course meals for my parents little dinner parties at Christmas and the likes - fillet steaks and dauphinoise potatoes all around. After this I entered the real world of work - the day I finished my junior cert exams, it was my 15th birthday and I started the first day of my real job - I began working in a seafood restaurant in Dungarvan. The smell of garlic, white wine, cream and mussels is still one of my favourite smells in the whole world. I loved every minute of my job there and learned so much about food.
Food is my life and my world and has been for a very long time - for Christmas and birthday presents other people would get jewellery and I would save up and ask for cookbook or subscriptions to Bon Appetit and Delicious food magazines. I have taken cookery classes all over the world from Miami to the South of France to Bali and back again. I finished school with a couple of A1's in my back pocket and headed to Trinity to study Education and Home Economics. I taught in an all boys inner city Dublin school in Smithfield and I loved every minute of my job here. I made a real difference and that's very special. I had to be innovative and creative at every turn and really produce food and recipes that got children to fall in love with food. From here I went on to get a Masters of Science in Culinary Innovation and through that I undertook research into the barriers, triggers and sustainability of Healthy Eating Policies. After this, about 5 years ago I went to set up The Academy for Junior Chefs, Ireland's Premier Children's Cookery School at The Village at Lyons. Here, I devised innovative cookery courses especially for children.
Through my time doing this I have also planned and hosted many events over the last number of years including demos at the National Ploughing Championships, the Food & Wine Christmas Show at the RDS, The Theatre of Food at Electric Picnic and The Icing on the Cake weekend long event at The Taste of Dublin. A couple of years ago Louise and I met one faithful day on a canal and we hit it off. We knew we were both working in the same space of children and food so we decided to team up together and we have spent the last 18 months or so working on Foodoppi.
How did you go from idea to start-up to actuality?
Louise and I knew that when we married our backgrounds and experiences together we were to the two best people to start Foodoppi and this new movement for kids. We were both working separately in our different careers and quietly researching and formatting Foodoppi at the same time. We have spent the last eighteen months researching and developing and gaining really valuable market insights. We were continually validating our idea with parents and teachers and most importantly the children and tweaking and pivoting as we went. The obvious next step for us then was to approach the likes of Dublin BIC and Enterprise Ireland for guidance in terms of development and growth strategies and to bring our business to being a reality. We have had some great learning curving along with way but we are really getting there now.
We need your consent to load this YouTube contentWe use YouTube to manage extra content that can set cookies on your device and collect data about your activity. Please review their details and accept them to load the content.Manage Preferences
Whats the grand plan?
Foodoppi goes much deeper than just a website or a brand. We are on a social mission. We are committed to positively impacting our children, their futures and our world through play, learning, food and science. We are creating a multi-media company which creates tools for those critical development years . We allow children to play, discover, learn. We give them the empowerment to build their own confidence, eat better and live healthier lives. We are beginning with our Food Education programme which aim to be rolled out in Ireland first and then on a global level to children all over the world. We want children to eat better, learn better and live better.
You've been getting up and out there about your big picture plan - looking for government support and backing - tell us more?
Yes, we need the support of important stake holder to make our vision come to life and have a powerful impact on the health and happiness of our future generations. We have been developing strong allies over the last year or so and have been speaking with educators, food industry and ministers. We have meet Minister Harris - Minister for Health who is excited about the possibilities our Food Education programme could achieve not only here in Ireland but in the EU too. We also had the lovely opportunity recently to discuss the value of Foodoppi and what it brings to creating a new and highly skilled creative workforce for the twenty first century. Next on our list is Minister For Education - Minister Bruton to discuss with him how we can help make Ireland a world leader in S.T.E.M Education.
Science week was a big one for you both - can you tell us more?
Science Week is such a fantastic initiative - I think really helps to make science accessible and really showcases all the cool stuff we can do with science from the outrageous to the everyday. Currently there is a brand issue with S.T.E.M (science, technology, engineering and maths) and food. We need to make it accessible and allow our children to connect with it in a new way and that is exactly what we do here at Foodoppi.
We are on a mission to get kids excited about food and science and learning - we want to promote our fun, creative experience - based approach, engaging and inspiring young children to learn about food and have healthier, happier lives. As we have been developing and growing Foodoppi it has emerged that science is so naturally interwoven into almost everything we do - it was hard to ignore it. I have a Masters of Science and Louise and I have been training in the UK in Molecular Gastronomy so it was such a fantastic experience to allow children to get hands on experience with the chemistry and physics involved in creating our molecular gastronomy brunch. It was such a fun and delicious way to learn. We are already forming exciting plans for next year.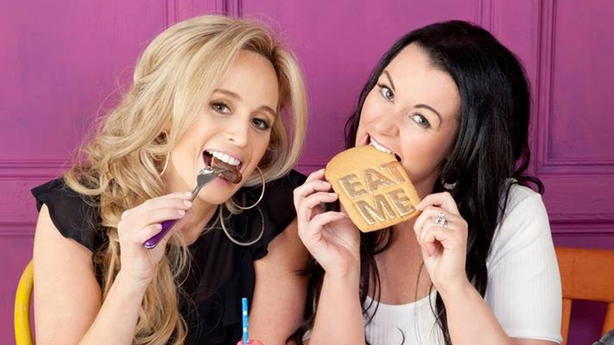 What is it like running a business as busy working mums? Any tips?
Running a business, like so many other moms know, is tough but it's our choice and we love it. I think a couple of things are key - one of the most important for me is to have a really good support network. First and foremost Louise and I are that for each other. Our kids are both the same age so we always seem to have the same struggles and things happen at the same time which is great. We understand each other. After that, a support network that stretches outwards is essential. Our husband's are so supportive which is amazing, our families are brilliant and then our extended network. Our friends who patiently listen to us vent and stress and regale our adventures are also a key part of our support networks. I think the start up community here in Ireland is super for support too - that community and network is so helpful. Its great to have other businesses at the same stage as you so we all share the same struggles and help each other out. The other part of that support that has been vital to us is our mentors - we have some amazing females mentors who help, guide and support us. They listen when we need to figure things out and then ask the hard questions just when we think we have it all figured out. Running a business is challenging for anyone but having that support network is vital!
You have great experience and advice to share for other people who have a great idea - beginning with making that first phone call - can you share that with us?
I am not great at asking for help - I am too proud for my own good and I always think I can do things for myself. Louise is fantastic at figuring things out for us - while I'm researching and thinking about the best plan she has picked up the phone and scheduled us a meeting. Louise picked up the phone, called some the great services with the LEO's (Local Enterprise Offices) and Enterprise Ireland and asked all the right questions and from there we started our journey. My advice that I take from Louise everyday - stop thinking about it - just pick up the phone and ask for help and advice. You will always be surprised by people's kindness and willingness to help.
What does your average day look like?
Average days are hugely varied for us! The only one constant is the time we start - we are both early birds and in the office by 6.30am. We are working moms so we start early and try to leave around 4pm to be home to collect our kids and do "Mom" for the rest of the day. Some days we are in the office doing that side of the business, other days we are in the test kitchen working and developing new recipes and experiments and content. More times we are in town meeting potential partners or possible stakeholders and sharing our vision with them. And the some days we get to do the best part of the job - hang out with the kids - be it teaching them, or doing market research or testing new concepts. We love that part.
We need your consent to load this Instagram contentWe use Instagram to manage extra content that can set cookies on your device and collect data about your activity. Please review their details and accept them to load the content.Manage Preferences
So Christmas - whats on the agenda...and menu?!
For me and my family we truly value the time we have together around Christmas. In my family some times birthdays can come and go but Christmas is huge - my Mom makes it be that way - no cop outs, no excuses - go big or go home! And well, we do exactly that - go home and go big!! My parents house looks like one of those fancy New York hotels decked out with not one but three Christmas trees - I actually think there will be four this year and that's not counting the two outside!! My dad decorates the outside of the house and garden so all the kids who pass can see and get joy from it.
For us, and I'm sure all families have the same little traditions - we have to go shopping on Christmas Eve - we just potter really but its all of us together in the car spending time together. Then mass on Christmas evening because my sister loves the choir and the songs. Christmas Eve, I had one simple tradition but Christmas is not Christmas without this - my Dad cooks the ham on Christmas Eve and by about 10pm its cooked. There's always one person to break first - they sneak out to the kitchen and start to hack away at the ham. My dad knows - its like he has a homing device on that. Shouts of "get away - let me cut it for you" start and then that's it - free for all - the ham gets cut, the thick white bread gets buttered with 'real butter' and the hot ham sandwiches are devoured. So delicious - that is my Christmas moment - all together, good simple food and the anticipation and excitement of Christmas morning looming.
I have a confession to make when it comes to Christmas - I don't love Christmas dinner the way some people do. Its lovely and everything but it doesn't really excite me. What I love are the little canapés we have around 12 pm - these are my responsibility - I made a lovely selection of smoked salmon pate blinis with pickled cucumber, my moms amazing chicken liver and brandy pate, some melty cheesy pastry creation. Delish. My other responsibility is the sides so this year I am doing carrots with honey, tarragon and butter and my new amazing new potato creation - hassle back potatoes with blue cheese dressing and crumbled hazelnuts.
Aisling what does 2017 look like for you and Foodoppi?
2017 is a really exciting time - it is full of promise and excitement. Foodoppi is starting to become established now and we are really excited to share our vision with everyone. We are excited about following up on our talks with the Ministers as well as bringing our Foodoopi Food Education programme to schools all around the country. We have garnered some very strong allies and keen partners over the last 12 months so for us now a huge part of what we do will be based on collaborations with some smart partnerships and other organisations whose mission is aligned to ours.