In his seven-part series, Neven visits Bilbao, San Sebastian and Bermeo in the Basque Country; and Haro in La Rioja. Every part of the region has its own specialty: fish in Bermeo, where Neven sees mackerel being landed and visits a tuna canning plant, pinchos in San Sebastian, wine in Haro, cider in Altzaga and cheese in Segura.
Neven visits his old mentor, Sr Juan Mari Arzak, tours the Marques de Riscal winery, takes a balloon trip over La Rioja's countryside, learns how to make pinchos, watches sheep's milk cheese being made by hand, and sees how two of Bilbao's famous pastries are created. Catch up on Neven's Food Trails on RTÉ Player.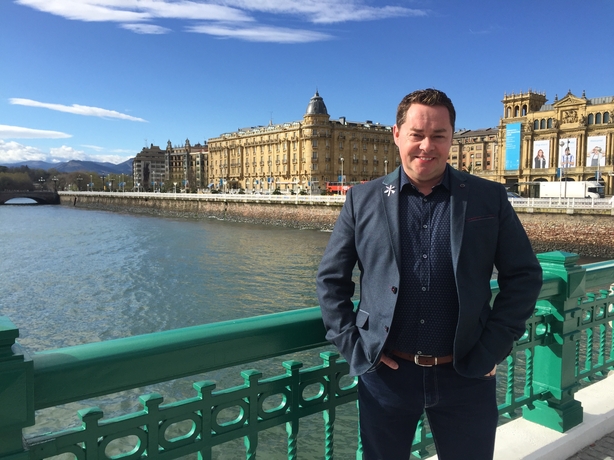 In the final episode of his food trails, Neven calls in on a traditional Basque cider house which produces eleven different ciders and serves surprisingly huge steaks. Neven also meets local cheese maker Eneko Goiburu and learns the traditional cheese making techniques that have been passed down the generations of the Goiburu family. Neven's own recipes in this programme include Chestnut and Wild Mushroom Soup with Cider, and Crozier Blue Sheep's Cheese, Red Onion and Rosemary Focaccia.
Tune in to watch the final episode of Neven's Food Trails on RTÉ One at 19:00.