The Happy Pear Brothers David and Stephen Flynn were down at the National Ploughing Championships as part of the Good Food Karma project with Supervalu. Bringing the fun, energy and more importantly, the food, with them to the event, we asked the brothers for 3 tips to improve Ireland's healthy lifestyle problem.
A recent study suggests that Ireland will become the fattest nation in Europe by 2030, something both David and Stephen are confident we can beat.
Tip 1: Eat Fibre
David kicked off with Tip Number 1, all to do with eating a variety of foods, most importantly your fruit and veg. "3 top tips to stop Ireland from becoming one of the fattest nations ever? Okay tip number 1: Fibre!"
"A study done in the States, 97% of people get far too much protein. Only 3% get enough fibre. Fibre is the one we do not get enough of. And Fibre is only found in fruit, veg, beans, legumes and whole foods. So it's not found in animal foods and it's very low in refined foods. We need to eat more fruit and veg in a nutshell."
Tip 2: Eat...even more Fibre!
Eating more fibre is quite clearly very important, as Stephen's second tip is to eat even more wholefoods. But he thinks people should explore other food opportunities - suggesting experimenting with vegetarian dishes for example, that way it need not be boring!
"Number 2, eat more wholefoods" Stephen said. "Wholefoods being fruit, vegetables, beans, legumes, and wholegrains. It sounds mad because most people are use to eating meat and two veg.
>"And they think if you're eating a vegetarian meal it's just taking away the chicken breast and it's just broccoli and carrots. But I guess there's a whole world of culinary out there based around daubes and chilis and all sorts of different things that taste really good. And they're much better for your long term health."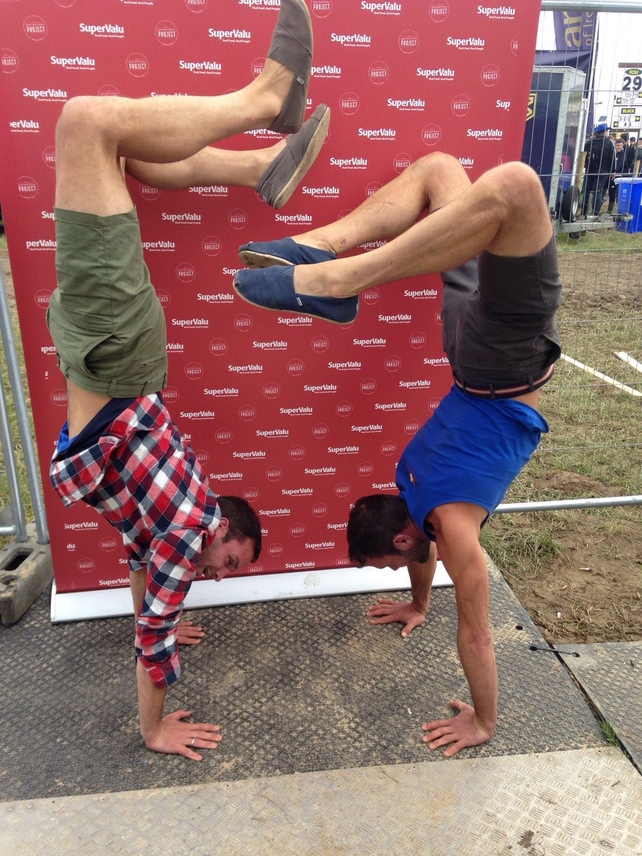 Tip 3: Be kind to yourself! (Phew!) With the hustle and bustle of life and despite how super healthy looking they are, The Happy Pear are only human too. "And last one", David said, "Is be kind to yourself! We all have bad days. We all fall off the wagon. So be gentle to yourself, you know? And if you do have a bad day, tomorrow's going to be better." "And it's not an all or nothing type thing" Stephen added.
"It's just making steps that make you healthier. It's not like you're part of some exclusive club. Or some niche, where you have to be a vegetarian or a vegan. It's just making simple steps that make you healthier. And as a result you're going to be happier."
Listen to The Happy Pear's Top 3 Tips for a Healthy Life Style here:
We need your consent to load this Facebook contentWe use Facebook to manage extra content that can set cookies on your device and collect data about your activity. Please review their details and accept them to load the content.Manage Preferences