You're on board to work with the new EU co-funded campaign 'Lamb - Tasty Easy Fun- what excites you about it, food wise?
I'm very excited to be part of the new EU co-funded lamb campaign. I love supporting Irish food and lamb is one of my favourite meats. I'm a big fan of middle eastern style cooking and lamb is a really versatile and flavoursome meat that holds its own flavour, even with strong spices. Irish lamb is excellent quality and I cook lamb dishes very often at home so obviously it was a no brainer for me. 
What are you bringing to the table, so to speak?
I write a personal blog which is genuinely about what I love. I share the addresses that I think are worth writing about, talk about the people I like and showcase the food I enjoy. I think I bring a mix of two perspectives; one from someone who has been living here for almost 12 years and know the city well and the one from someone who didn't grow up here and still sees the city and food from an outside perspective.
What's your favourite lamb dish?
My absolute favourite is lamb shawarma and I used Yotam Ottolenghi's recipe from the cookbook Jerusalem. I often cook this dish on a Sunday because it takes over four hours to slow roast a leg of lamb that is rubbed with an incredible mix of spices. It's so easy and it just bursts with flavours! I love a good lamb tagine too.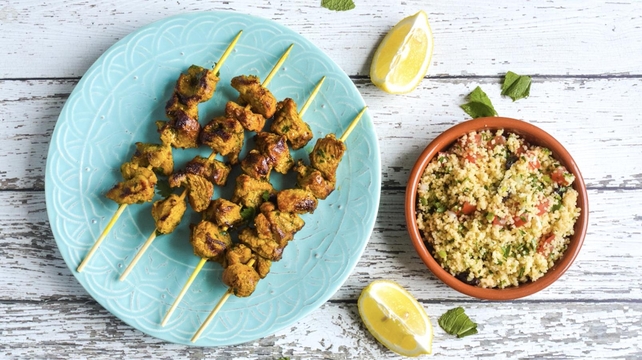 Why do you think the Irish love their lamb so much?
I think it's probably because many of the traditional dishes like stews are made using lamb. It's a real comfort food associated with things like family meals.
How does your food blog stand-out from the crowd and why do you think you were asked to come on board?
I think people are probably interested by the fact that as a French person I have a huge interest in Irish food and highlight it in such a positive way on my blog and through my food tours. I've been here long enough to be considered 'a local' but people are always interested in my angle as I have an outsider's perspective at the same time. I also keep the blog an honest place and a positive space. There is enough complaining on the internet so I keep the blog upbeat and use my energy to share what I love.
There are a wide range of summer lamb BBQ dishes on www.tastyeasylamb.ie.