What is your food product?
We make Irish ice cream, using milk from the rare Kerry cow breed and distilled Dingle rainwater for our dairy free sorbets.

How is it made?
The old fashioned way. We use real ingredients without milk powers, flavourings and colourings. We cook fresh milk and cream, free range eggs and organic cane sugar into a custard. Then we freeze it, adding the final ingredients at that stage.

When and how did you first come up with the idea for the product?
When we started in 2000, there wasn't a gourmet Irish ice cream company. Given the incredible quality of dairy in this country, it seemed an awful shame. We were convinced that if Ireland had the world's best milk and cream, it logically followed that it should have the best ice cream as well. So that's what we set out to do.
Who buys your products?
People who like ice cream and appreciate top quality, especially those in a holiday frame of mind - whether it be a vacation, a shopping excursion, or even a little break from work.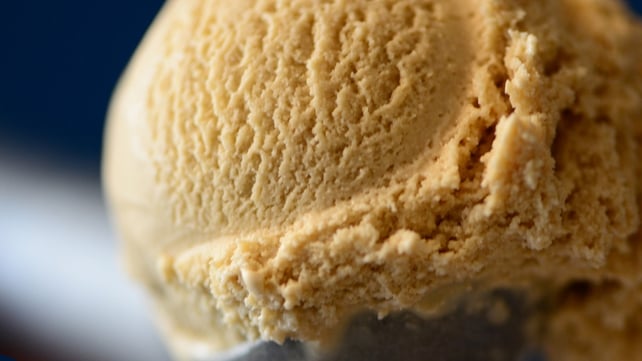 Where do you source your ingredients?
Where ever we can find the best. Often that's Ireland, but not necessarily so. Dingle Gin for our gin flavour comes from a mile down the road. A farmer delivers in our milk each day. On the other hand, our bourbon vanilla comes from Madagascar and our lavender flowers from Provence in France.
Does your product carry the guaranteed Irish label?
No. I think it's pretty clear we're Irish!
Is your product packaged in Ireland and is it recycled/recyclable?
Yes - it's all packaged here. We try to use recyclable items when ever possible (our wooden spoons are compostable, our napkins both recycled paper recyclable, our special tubs compostable).
Other than your own, what's your favourite product?
Where should I start? There are so many great foods in Ireland! A few of my personal favourites are Quinlan's crab meat, Llewellyn`s Irish Balsamic Cider Vinegar, Dingle gin, and any number of great Irish cheeses.
What is your view on 'organic' produce?
The world would be a better place without pesticides. At the same time, we have not applied for the designation as a company. We use a good few organic ingredients, but for us there are other deciding factors such as local and quality that often win out. I know there's a lot of debate about whether organic is worth the extra price. For me, it's worth it if it tastes as good or better.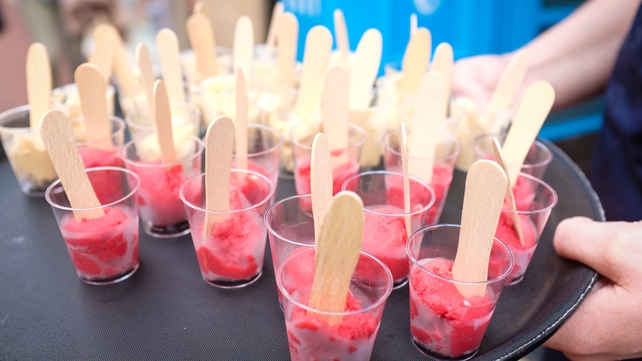 Many food producers are very passionate about their products – have you a message you would like to share with your customers?
Trust your taste buds. We offer free tastes of our ice creams in our shops, so come in for a taste!

Is there salt and/or sugar in your products? If so, how much and why? What is the shelf-life of your product and how come?
Yes and yes. Our best selling flavour is Dingle Sea Salt. We also use organic cane sugar in our ice creams and sorbet. We are firmly of the "all things in moderation" school of thought and don't pay too much attention to food and health trends which tend to come and go! Our shelf life is around 4 months, but our products almost never last that long!
What would your death row meal be (aside from your own products!)?
I'd have to start with dessert in case they came to get me early - so Oeufs à la neige with a nice Barolo grappa to fortify myself. Then Grilled Irish lobster and asparagus with Irish new potatoes, lashings of Irish butter, and a nice chilled Burgundy. I doubt they'd pay for it though!
Where can people buy your food and find out more about it?
We have shops in Dublin (Wicklow St), Dingle (Strand Street and the Pier), Killarney (Main Street), Palma de Mallorca (Santa Catalina), and we're just about to open a concession at the Cliffs of Moher visitor centre. Our 500ml tubs are available in some fine food shops www.murphysicecream.ie.
If you would like your Irish food product or company to feature here, we'd love to hear from you e: rtelifestyle@rte.ie or tweet us @RTELifestyle, Instagram @rtefood or Facebook message us /rtefood