The buzzy venue combines an appetizing street food menu with a staggering array of craft beers and unique cocktails, making it the perfect spot for a casual bite.
We visited the restaurant on a busy Friday night, when the place was rammed with an excitable after-work crowd eager to get the weekend started.
It's a fantastic place to de-stress after a busy week - with a selection of drinks that are just as mouth-watering as the food menu. Infused cocktails are the speciality here and they're all €10, which is pretty great value compared to other city centre watering holes.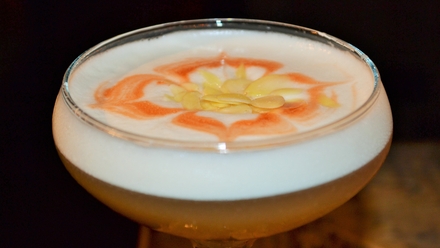 I started off with an Amaretto Sour which was topped with toasted almonds, a nice touch, while my partner opted for an equally delicious Old Fashioned, which nailed the balance between the sweet and savoury.
The starters, or Share N' Graze menu is sure to be a massive hit with those looking for a quick snack while stopping by for a few drinks. They're €6 a portion, or 3 for €15, so perfect if you're just a bit peckish. For us, it was an obvious choice to order the Smoked Gubeen Cheese & Chive Croquettes, which arrived piping hot and served with a moreish tomato relish dipping sauce.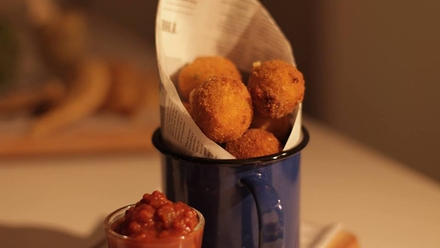 The Garlic & Parsley Marinated Shrimp Skewers with Bloody Mary Dip were equally well received and demolished within minutes.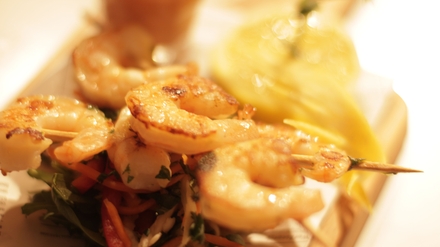 The main course choices were excellent - from pork belly to lamb koftas and brisket - but two options jumped off the page - the Buttermilk Chiken and Fish Tacos. The chicken was served with a spicy Korean hot sauce and pickled Asian slaw, all wrapped up in a Bretzel Bap. The generous portion would prompt me to order the salad option next time.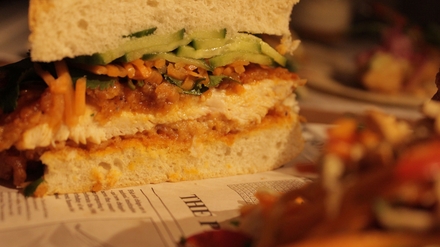 The Fish Tacos were probably the highlight of the meal for me. There were 3 mini soft tacos with perfectly cooked, moist Hake goujons served with a hearty portion of Asian slaw and chipotle mayo. Divine.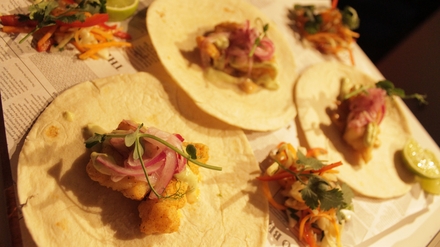 We couldn't manage a dessert each after such a filling meal, so decided to go splits on the Honeycomb Cheesecake (€5), but practically ended up scrambling for the last morsels of this delicious treat. The deconstructed cheesecake comes in a jar with a layer of granola as the base, and bits of salted caramel sprinkled on top. I'd order one for myself next time to avoid squabbling.
The Camden Exchange
72 - 73 Camden Street Lower
Tel: (01) 559 9028
Open: Mon - Thurs 16:00 - midnight, Fri - Sun 12:00 - midnight
Sarah McIntyre