The winner of MasterChef Ireland was crowned last night with 36-year-old Diana Dodog coming out on top.
Diana, originally from Hungary but living in Cork, took home the €25,000 prize and the title of Ireland's MasterChef.
The emotions and hard work of the past 10 weeks became too much for the up and coming chef with her dropping to her knees as Nick Munier announced that she had won the competition.
It was an intense finale with Edel, Niamh and Diana preparing a three course meal for judges Nick and Dylan.
Throughout the series, Diana has been a strong contender for the crown and for her final showdown brought her A-game to the table.
Diana's menu for the finale was:
Starter: Salmon cured in Jameson, dill and citrus fruit, pea and mint aioli, pickled cucumber, crème fraiche, tarragon and champagne sorbet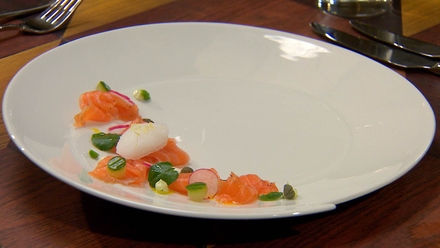 Main course: Bacon wrapped loin of venison with red cabbage, butternut squash puree and beetroot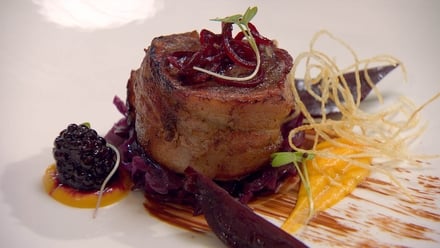 Dessert: Brambles and Bramley with vanilla and star anise ice cream and crumble