With over 50 restaurants taking part, you won't want to miss out.
This will mark the tenth Dine in Dublin that has taken place, and the festival has gone from strength to strength.
The week-long event will lift the lid on some of Dublin's best eateries, including Saba, San Lorenzo's, Pichet, Salamanca, 37 Dawson Street, The Church, 101 Talbot, Brasserie Sixty6 and Fallon & Byrne.
As well as special menus at the participating restaurants, there will also be new elements to this February's event, including an outdoor food pavilion and a partnership with Easons which will see discounts on cookbooks.
Dublin's first pop up outdoor food pavilion will be established at the top of Grafton Street, with free live cooking demonstrations from 12 - 5pm on Monday 24, Tuesday 25 and Wednesday 26 February. Not to be missed.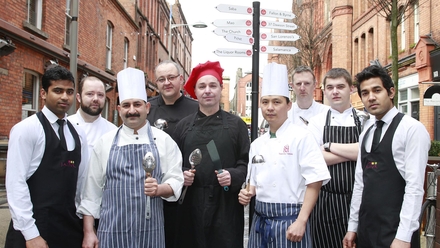 Clyde Carroll, director of marketing and communications for DublinTown, the event's organisers, said: "This February will mark the 10th Dine in Dublin, and we're so proud to see how far the event has come over the past nine installments. By promoting eateries across the capital we're encouraging urbanites to rediscover the city through fabulous foodie events and special menus tailored to every taste and budget.
"We're dedicated to supporting businesses in Dublin's city centre while showing the public just how much there is to explore. The outdoor pavilion and Easons partnership are just some of the new aspects this year and we are calling on passersby to get involved and create new foodie experiences."
Dine in Dublin takes place from Monday February 24 to Sunday March 2.
For more information and the latest news, including confirmed restaurants, activities and booking information, visit www.dineindublin.ie