David Gillick has been crowned the champion of the first Celebrity MasterChef Ireland.
The athlete came out trumps over fellow finalists, RTÉ newscaster Aengus MacGrianna and broadcaster Maia Dunphy, to take home the coveted title.
Gillick told TEN of his win: "It's great that I don't have to lie to anyone anymore, I've been lying to everyone for the past few months so it's great to have it out in the open now!
"To be honest I was really surprised. When they actually said that I won it I was completely gobsmacked, I was lost for words, I didn't know what to say or what to do, I was completely overwhelmed."
The competition heated up for the final episode, as the contestants flew to Dubai to impress judges Nick Munier and Dylan McGrath with their own three-course dinner menu.
Gillick impressed the judges with his Quinoa crumbed lamb cutlets, Halibut fillet with an avocado, apple and celeriac remoulade with lemon vinaigrette and Summer meringue torte.
McGrath said: "I love the quinoa, I like that it's you. I can see why you made those choices. The protein, quinoa, keeping it healthy. Staying relevant to you."
Gillick said of his menu choice: "Particularly in the final I just wanted to not keep things simple, but to keep things simple to me, use foods that I would normally eat. That's what people can relate to, it's nothing over-the-top of fancy, anyone could make this food if you throw yourself into it. That's what I wanted to do throughout it, I'm an athlete and that's my background and it's what I know."
The athlete also opened up about his experience appearing on the show, saying: "I got a lot of self-fulfilment and a lot of confidence from the whole experience and that makes you look forward to cooking and trust yourself a bit more with regards what you're cooking. If I was to throw a dinner party now I'd have full confidence in myself that I would pull it off whereas before I would have been like 'No way, they're all going to hate this'.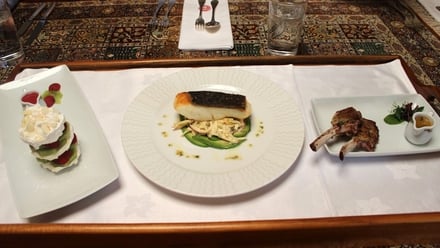 "And also from a personal perspective, and not being able to race over the last while due to injury, you begin to feel a little bit down about yourself. Going through this whole process really gave me a lot of self-fulfilment, I really enjoyed it."
Gillick is open to possibly branching out into a cooking career, explaining to TEN: "I've always been interested in healthy living and healthy food and it's part of what I do in my career. If opportunities were to arise due to this I'd take a run at it."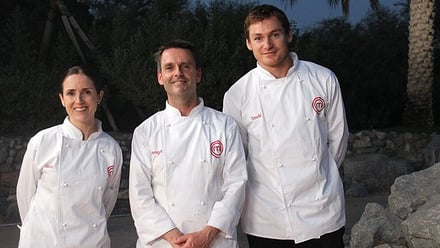 The judges were let down by Mac Grianna's lamb shanks main course, with McGrath commenting: "You've cooked some beautiful food all the way through the competition, and today you've cooked a big bulky dish."
Dunphy became visibly upset and shed a few tears after Nick and Dylan's comments about her performance in the final MasterChef challenge, saying: "I'm just really disappointed".
When announcing that Gillick had won the competition, Dylan complimented the athlete, who became know for his healthy approach to cooking, saying: "For the past six weeks we have been impressed by your innovation and your flavour."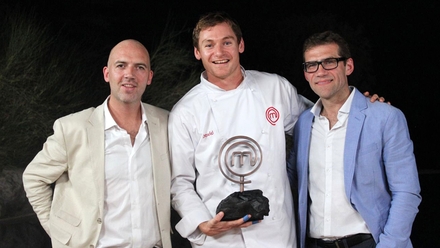 MasterChef Ireland wish to thank Coppingers and Kal for all their assistance in the making of this programme