Yvonne Keating has become the latest contestant to be eliminated from Celebrity MasterChef Ireland on RTÉ One last night.
On Sunday night's semi-final, Yvonne's 'Show Stopper' dish consisted of chicken stuffed with roasted vegetables, sweet and sour sauce with pineapple, avocado salad and gratin potatoes.
On finding out that she had been eliminated, the mum-of-three insisted that judging duo, Nick and Dylan, had made the right decision.
She said: "That was absolutely the right result. I don't think there was any other decision they could have come up with. The three best people are going (to Dubai) It's not meant to be and that's ok.
"I think I would have felt awful if I went last week. I did so badly. I was so disappointed in myself but I'm proud of myself today. I got to the semi final. I was really looking forward to it and it wasn't a disappointment. It was hard work. We were tired, we're all tired but it was a fantastic opportunity and I've learned so much. I feel privileged to have been involved."
Yvonne further told RTÉ TEN that she didn't think she would get so far in the show, adding: "We all thought we were going to get kicked out in the first week. None of us had a lot of confidence going into it. We all thought 'Ah I'll be first to go,' but I genuinely did.
"It's such a huge and iconic show and it's not the way I cook. It's very sophisticated. It's fine-dining and gourmet. I felt completely in over my head."
The 39-year-old also explained that she wasn't disappointed about departing the show, saying: "I really enjoyed the show and made lifelong friends. But, I'm not disappointed. I knew my time was up. I knew I was on my way out. I was at peace with that."
She added: "I was aware that I was a little behind when it came to my skills and food experience. I've cooked for years for the kids and family and dinner parties, but I was only starting to get into fine-dining cooking. I would have loved if Celebrity Masterchef had of come along in six months time, or a year's time, but you can't pick and choose these things."
Aengus Mac Grianna, David Gillick and Maia Dunphy will now fight it out to win the title and you can catch the final of Celebrity Masterchef on RTÉ One, August 18, 9.30pm.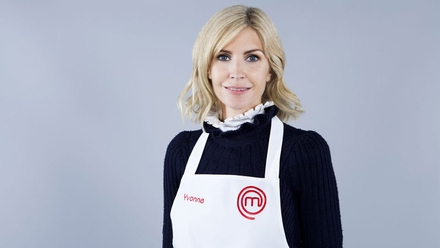 MasterChef Ireland wish to thank Coppingers and Kal for all their assistance in the making of this programme