So when was the last time you tried something new for the first time? Plan a break around tackling something on your "To Conquer List" - and have full bragging rights when you get back! Soar new heights paragliding or in a hot air balloon, terrify yourself climbing Ireland's highest wall, zoom the width of Ireland in a classic car, or write that best seller! The possibilities are endless. Let www.discoverireland.ie be your inspiration for a newly accomplished you.

Drive yourself crazy!
Why not drive the width of Ireland in an open-top vintage car, and experience the thrill of the wind in your face! An MGB Roadster, a Triumph TR6 or a Jaguar E Type will help you discover Ireland in style. Heritage Sports Cars, Croagh, Co. Limerick, have a range of powerful, vintage cars to choose from. (www.heritagesportscars.com). All you need is a map! Classic Car Hire, in Killybegs, Co. Donegal, will have your dream car delivered to your hotel. All their cars are classic convertibles (www.classiccarhire.com)
Or become a hippie and live the dream in a campervan! Retro Camper in Garristown, Co. Meath, has fully restored 1970's campervans for hire, equipped with all you need for a great road trip! (www.retrocamper.ie). Take the Grand Tour Driving Route taking in the wild mountains, craggy coastlines and horsey plains of Wicklow and Kildare (www.grandtour.ie)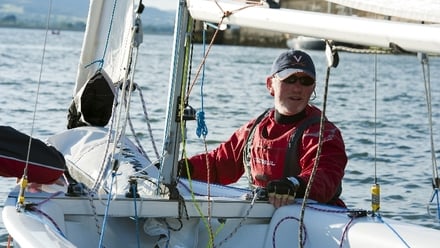 Take To The Ocean Waves!
Ahoy! You've been a land lubber for long enough - it's time to fulfil your pirate dreams by getting salty air on your face. Get the wind behind your sails at Go Sailing in Dun Laoghaire (www.gosailing.ie). Courtmacsherry Water Sports Centre in Co. Cork, offers courses in land yachting, dinghy sailing, keelboat sailing and power-boating. First timers welcome! (www.courtmacsherrywatersports.com). In Co. Kerry, Star Outdoors adventure centre on the waterfront of Kenmare Bay also has a range of sailing options in a stunning setting. (www.staroutdoors.ie)

Get full of Hot Air!
Reach new heights and soar gracefully over a stunning valley with a paragliding venture. You can sign up to a course at Paraglide Adventure (www.paraglideadventure.com) which has two training sites in the Wicklow Mountains. You can enjoy a bird's eye view of stunning countryside in a Hot Air Balloon! Castle Leslie Estate in Co. Monaghan offer Champagne Hot Air Balloon Flights after sunrise or before sunset. (www.castleleslie.com).
In Co. Limerick you can take off from the grounds of Adare Manor and float peacefully over the expansive landscape soaking up the vistas of the estate's French gardens, woodlands and River Maigue. (www.adaremanor.com) Balloon Flights offer trips starting from various sites in Co. Meath including Newgrange, Trim, Kells, Navan and Slane. (www.balloonflights.ie).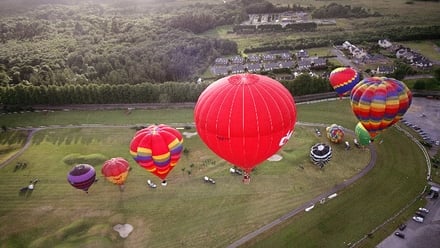 Strictly Come Dancing!
Find your rhythm and learn alluring new dance moves from all over the world! Combine a visit to Dublin with lessons in Salsa or Samba dancing at Latin Dance Ireland. (www.suavemente.ie).
Also in Dublin be part of an historic bid for the Guinness World Record for the "Longest Riverdance Line" in Dublin on July 21st along the banks of the River Liffey, and be don't miss the Dublin Dance Festival, running from May 14th – 16th (www.dublindancefestival.ie).
You don't need to be an expert dancer and there will be dance master-classes daily for those interested in taking part from July 15th. (www.thegathringireland.com). Or, learn to waltz, jive or get into Saturday Night Fever mode in one day at the Galway Dance Centre at Terryland Retail Park. They will organize dance classes in any discipline including Ballroom, Hip hop, and Sean-nós! (www.galwaydancecentre.com).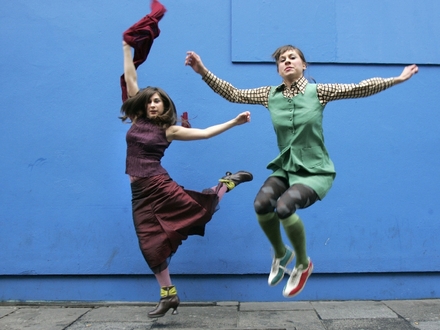 Write a Best Seller!

They say there is a book in everyone so why not get your bestseller underway by taking a creative writing break in inspiring surroundings. The Creative Writers Workshop offers courses at beautiful locations around Ireland including the Aran Islands, a 14th century castle in the heart of W.B.
Yeats country in Sligo, a Victorian mansion in Co. Wicklow and the historical home of Lady Gregory in The Burren, Co. Clare. The workshops include options of yoga, mythology, music and walking ancient sites. (www.thecreativewritersworkshop.com).

In Parnell Square, Dublin City, the Irish Writer's Centre holds courses all year round in poetry, novel, fiction and short-story writing (www.writerscentre.ie). While you are on Parnell Square, pop in to the Dublin Writer's Museum for more inspiration (www.writersmuseum.com).

So get out of your comfort zone and try something new with www.discoverireland.ie