After all food always taste better in the fresh air! In Ireland there is no shortage of perfect picnic spots to spread a rug for an al fresco feast. Have lunch at a lake, banquet on a beach, or get peckish in a park. Here are some suggestions to whet your appetite. But for a hamper load of inspiration check out www.discoverireland.ie. Don't forget to pack the hang sangers!

Picnic in a park!
Pack up the family and take a picnic in one of Ireland's six stunning National Parks, home to amazing wildlife, mesmerising mountains, and wonderful walking trails. This time of year is particularly beautiful in The Burren National Park, Co. Clare, when the limestone landscape comes back to life with a riot of colourful wildflowers. www.burrennationalpark.ie.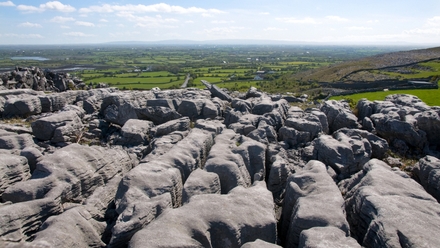 In Killarney National Park boatmen will take you over to the monastic ruins at Inishfallen Island, the most serene spot possible for a picnic, and come back for you when you are finished, www.killarneynationalpark.ie.
You can enjoy a lakeside picnic at gorgeous Glendalough in the Wicklow Mountains National Park, or climb up the hidden steps carved into the Spinc Mountain for a bird's eye view of the lake, www.wicklowmountainsnationalpark.ie.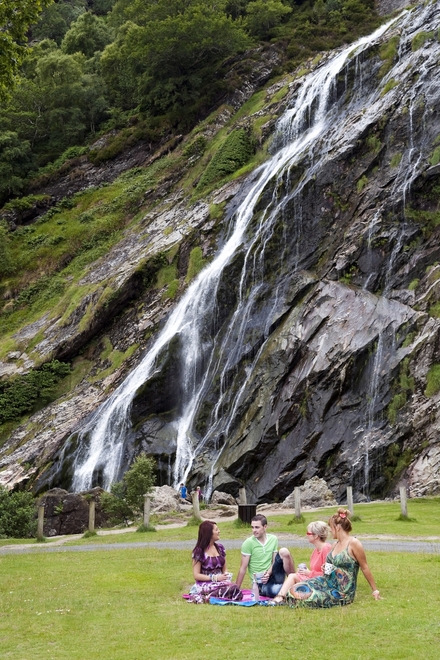 Glenveagh National Park covers 16,000 acres in the heart of the Derryveagh Mountains in north-west Donegal. After your picnic head for the visitor centre to learn about the parks natural and built history, www.glenveaghnationalpark.ie.
Ballycroy National Park on the Western seaboard in northwest Mayo boasts 11,000 hectares of Atlantic blanket bog and mountainous terrain, dominated by the Nephin Beg mountain range, www.ballycroynationalpark.ie.
And in the west of Ireland Connemara National Park is home to several of the famed Twelve Bens Mountains, as well as a number of walking trails. Enjoy stunning vistas and picnic from the 400-metre high Diamond Hill! www.connemaranationalpark.ie

Lunch at a lake or a river!
Ireland is full of stunning lakes and rivers, perfect places to enjoy a lazy picnic. Why not fish for your supper on the grassy banks of Rathbeggan Lakes in Dunshauglin, Co. Meath. Rathbeggan Lakes Family Park has something for everyone including abseiling, bunjee jumping, and bouncy castles, www.rathbegganlakes.com.
Or make it a hike and a picnic with the family around Coumshingaun in the Comeraghs, Co, Waterford, one of the finest examples of a glacial lake in Europe. As you nibble on your food gaze upwards from the water's edge and see sheep as tiny specs precariously grazing on the narrow ledges above. www.waterfordtourism.com.

Feast in a forest!
State forestry accounts for 7% of Ireland's landmass, so there's a good chance you'll find an enchanted forest wherever you go. Union Wood, an old woodland in Ballygawley, Co. Sligo, makes for a peaceful picnic spot. If you are lucky you will see fallow deer roaming amongst the bluebells and rhododendrons.
Clare Glens Wood near Newport, Co. Tipperary, has picturesque walkways on the banks of the Clare River, with spectacular views. Perfect surroundings for a day outdoors with the family, rounded off by a picnic! For details of Irelands forests go to www.coillte.ie.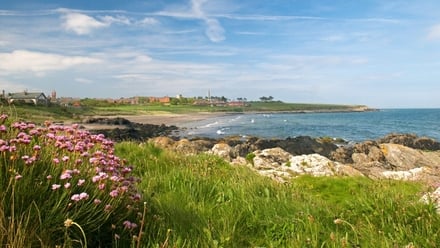 Banquet on a beach!
Nothing says Irish summer more than sandy sandwiches and flat fizzy drinks! With 7,500 miles of coastline there is no shortage of golden beaches and sheltered coves from which to find the perfect picnic spot in Ireland. Donabate, Co. Dublin, has a fabulous Blue Flag Beach, with lots of sand dunes for the kids to explore, www.discoverireland.ie/dublin.
Youghal, Co. Cork has three stunning beaches, Youghal Strand, Clay Castle, and Red Barn, all with pristine, safe waters, and great places for post picnic beach and ball games! www.youghal.ie

Fall in love at a Waterfall!
Glencar Waterfall, Co. Leitrim was romantic enough to inspire WB Yeats to write his poem "Stolen Child", and is a beautiful a spot for a picnic. Small but enchanting this place will win over hearts, www.leitrimtourism.com. At 400 foot, the splendid Powerscourt Waterfall in Enniskerry, Co. Wicklow, is the biggest in the country set in one of Ireland's most beautiful parklands. There are plenty of grassy spots to choose from, www.powerscourt.ie.
Kilfane Glen and Waterfall in Thomastown, Co. Kilkenny, is a romantic woodland garden dating from 1790, with winding paths, a hermit's grotto, and a waterfall guaranteed to work their magic and inspire romance! www.kilkennytourism.ie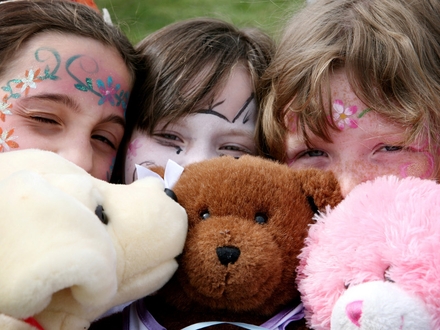 Weatherproof your picnic!
You can't always depend on Irish weather, but don't let that put you off your picnic! Many visitor attractions offer sheltered spots allowing you to enjoy a picnic hail, rain or shine! The Irish National Heritage Centre in Ferrycarrig, Co. Wexford, has an outdoor picnic area with a roof to keep the rain off, www.inhp.com.
Or if you've ever wondered what goes on at a Teddy Bears' Picnic, Bear Essentials in Cavan is the place to find out. As well as displays and workshops dedicated to our faithful furry friends, visitors can enjoy a picnic in the garden or, if the sun isn't coming out to play, in one of its picnic friendly outhouses, www.bearessentials.ie.

So go on, pack up a picnic and head for the hills – or the coast, or the forests! Go to www.discoverireland.ie for more ideas and inspiration.