You are spoiled for choice for things to do! Set yourself a challenge and sign up for an adventure race, take in the sound of music at a choral event, indulge your love of the big screen at a film festival, or simply have a laugh. Check out the Discover Ireland Autumn Winter brochure for some unbeatable deals! Be inspired at www.discoverireland.ie/whatson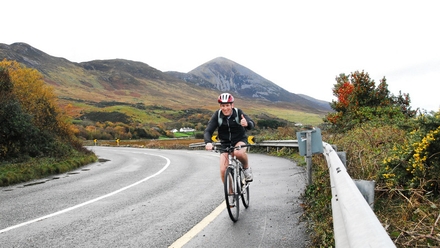 Attention all Adventure Seekers!
Go west and combine some adrenalin-pumping action with an unforgettable break. Join the hundreds of thrill-seekers taking part in the Westport Sea2Summit (November 3rd). With the breath-taking back-drop of Croagh Patrick and Clew Bay, the race along parts of the Great Western Greenway offers a mix of road running, cycling and mountain hiking. There are two options – the 56.6 km Supreme or the gentler 27.5 km Spirit (27.5km).
If you really want to get down and dirty try the Gaelforce Turf Guy Challenge in Connemara (November 3rd). Guys and girls are invited to push their limits and conquer extreme obstacles on a 10km course involving bog-crawling, wall-leaping, and rope-swinging. Laughs and adventure are promised in equal amounts, but save some energy for the craic afterwards!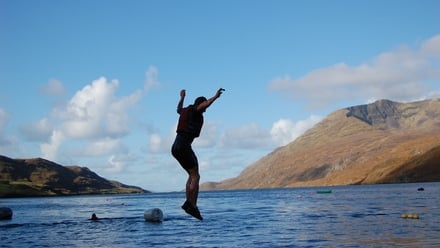 Hit the Big Screen!
Movie lovers will be in film heaven with three great festivals to reel them in. The Corona Cork Film Festival (November 11th – 18th) is the perfect excuse to visit the "real capital", with eight days and nights of big budget pictures, world cinema, innovative independent films, and short movies. The opener in the Cork Opera House is The Great Flood, a film and music collaboration by Bill Morrison and Bill Frisell, based on the catastrophic Mississippi River Flood of 1927.
The Waterford Film Festival (November 9th - 11th) at the city's Greyfriars Art Gallery will focus exclusively on short films and screenplays. Gabriel Murray will give a talk on his latest feature film "George Clooney's Irish Roots ".
Kilkenny welcomes a new event called Subtitled European Film Festival (November 19th – 25th) featuring the very best of sub-titled foreign films from the last ten years including painfully funny comedies like the Finnish Lapland Odyssey and Danish Truth about Men.

Have a Harmonious Holiday!
Hit the high notes and enjoy a winter break in Ireland incorporating some stunning music. Choirs from all over the world will be performing at the Sligo International Choral Festival (November 8th – 11th), taking place in three venues in the town. This year there is a new competition for Best Overall Choir and shoppers will be entertained by choirs singing on the streets!
In Galway the Spirit of Voice Festival (November 9th – 11th), in the newly refurbished An Taibhdhearc in Middle Street, promises a diverse selection of music and spoken word. Actor, storyteller and songster Little John Nee will entertain all, and those who fancy exercising their vocal cords can sign up for a workshop with Laura Sheeran. How about tips on rapping from Cork Hip Hoppers Brosy, D'beats & Mickey Gatch?

Head to Co. Louth for the Ardee Baroque Festival (November 16th – 18th), a celebration of music from the 17th and 18th centuries in a beautiful medieval setting. And you can round off a melodious musical month in Co. Kerry at then first Kenmare Choral Festival (November 30th – December 2nd). It starts with the switching on of Kenmare's Christmas lights to the sound of choirs serenading in candlelight.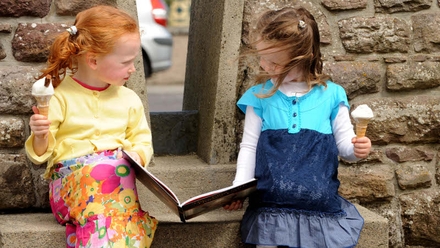 Turn over a New Leaf!
The entire family can turn over a new leaf by visiting the capital and including the Dublin Book Festival (November 13th – 18th) as part of the break. There will be free readings, interviews, debates, and workshops for adults and children in Smock Alley Theatre and Temple Bar. The 'In conversation' series will give visitors a chance to learn more about writers, and explore their own inspirations. The Children's Programme which will include a reading from The Nightmare Club Series with David Maybury and Oisin McGann.

If you would rather hear a story head to Co Kerry for the inaugural Sneem International Storytelling and Folklore Festival, (November 9th – 11th). Gather around a turf fire in this charming village and hear local and international seanachaís and storytellers including Tom McDermott from the USA, Pat Speight and Seán Ó Sé from Cork. Take in the stunning local scenery with a walk with a storyteller.
Tasty Fun in Listowel!
Listowel in Co. Kerry is the home of literary genius but it also boasts stunning local artisan food which will be celebrated at the Listowel Food Fair (October 31st – November 4th). There is something to suit all tastes. This year's festival includes lots of mouth-watering competitions including the Irish Food Book of the Year, National Farmhouse Cheese Awards, Home Baker of the Year and Best Emerging Food Product Awards. There will be wild food walks, workshops on growing herbs for the kitchen, and lessons on keeping backyard hens!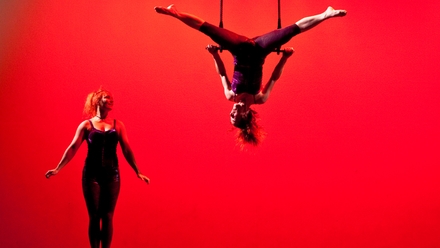 Have a belly laugh!!
Clown around at the Tralee Circus Festival (November 22nd – 25th) which promises fun, laugher, skill and absurdity. At the heart of this unique event is Circus Siamsa, a public variety show held in Siamsa Tíre Theatre and featuring top national and international performers. Don't miss the world renowned Leandre Ribera who present "Chez Leandre", a beautifully funny piece of contemporary clown theatre.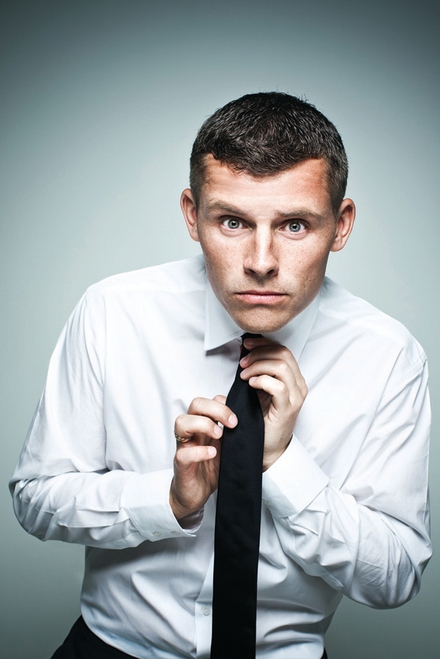 Comedians will join economists on stage in Kilkenny at the
Kilkenomics Economics Festival (November 1st - 4th). This is a serious event, but with a twist! Comedians including Colm O'Regan, Des Bishop and Neil Delamere will moderate sessions focusing on important issues such as the future of the euro involving leading economists such as Dr. Constantin Gurdgiev, David McWilliams and Cormac Lucy.

You are also promised a laugh in Clonmel, Co Tipperary at the Bulmers Comedy Festival at O'Keeffes Clonmel (November 22nd – 25th) with more than 20 world class comedians set to tickle the ribs.

Have an arty break!
Art lovers can brighten up dull November days by taking a colourful, inspiring break taking in an arts event. The Tulca Festival of Visual Arts (November 9th – 25th) in Galway city promises a feast of stunning visual art featuring local, national and international artists. See stunning public art at Inis Bearacháin by Ackroyd & Harvey and enjoy a storytelling performance by Ceara Conway.
Co. Donegal hosts the Allingham Arts Association Festival in Ballyshannon, (November 8th – 11th). Award winning author Kevin Barry will do a reading while Irish Times literary editor Fintan O'Toole is part of a high profile panel debating issues relating to the arts. There will be a Children's Choral Evening and an historical Walk and talk by local Historian. Finally, The Cashel Arts Fest in Co Tipperary (November 9th – 18th) is a ten day festival of music, visual art, theatre, comedy, talks, workshops, family and children's events
To beat the winter blues, simply log onto www.discoverireland.ie for more inspiring ideas and great value special offers.