The city will transform into a massive global village from June 30th to July 8th when it hosts a nine-day outdoor festival with music, art, sport, culture, food, and street entertainment providing an epic celebration for visitors and sailors alike.
The race – the third largest sporting event globally this year with an estimated two billion TV viewers - is returning to Galway after a three-year absence. It ends in the city after nine grueling months at sea, passing five continents and crossing through the Atlantic, Pacific, Indian and Southern Oceans.
The main focus for events for the Volvo Ocean Race Grand Finale will be the Ocean Race Village in the city, featuring a 3D cinema, Volvo 70 simulator ride, air balls, sea skeleton, concession stands, bars, and two stages and the Global Village, constructed across the harbour on 17 acres. This will be the hub for many activities including a huge food village, business expo conferences, and international days.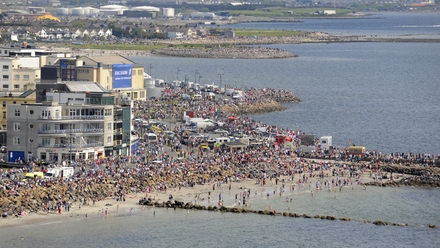 Events will also be taking place throughout other parts of the city including Eyre Square, Salthill and South Park, while the Town Hall Theatre will also put on stunning shows.
This will be the perfect time to visit Galway, and to join in the massive celebrations! Go to www.discoverireland.ie/volvo to find out more.

The festival will embrace all art forms - from live music performances, street theatre, spectacle, dance, exhibitions, installations, talks and more. The opening night concert on June 30th features Maverick Sabre, one of Ireland's hottest tickets, Sharon Shannon with a special 42-piece orchestra, and The Stunning, who are celebrating their 25th anniversary. Comedian Dara O'Brian will feature in the Global Village.

On July 1st the Global Village will see a Ceili Mór Concert, while Aprés Match will come live from the Global Arena in South Park providing their unique analysis of the Euro 2012 Final! On July 6th the Global Village will host an International Design Collective, a glittering fashion show featuring couture collections from renowned designers from the ten countries participating in the Volvo Ocean Race, along with collections from established and emerging Irish Designers.

On July 8th there will be an Afternoon in Vienna - An afternoon of orchestral excellence with the internationally acclaimed Slovak Festival Orchestra and tenor Sean Costello and soprano Claudia Boyle. Meanwhile the Town Hall Theatre will stage a new dance production from Youth Ballet West entitled 'Alice Underground' on July 5th and 6th.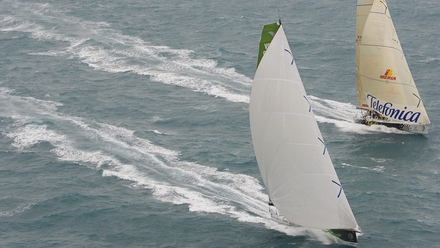 The Food Pavilion in the Global Village will showcase the very best of home grown Irish food and beverage produce. The Kitchen Theatre is where Ireland's leading chefs and culinary professionals will offer themed demonstrations, including 'Mini-Chefs' Children's Food Workshops where they will learn and work alongside Ireland's best chefs developing their talents and their taste buds.
The Artisan Food Market will feature a mouth-watering range of outstanding food products while The Claddagh Restaurant will daily dish out a significant selection of Irish food. There will also be the Food Pavilion Global Garden, a fun and educational area allowing kids to plants seeds.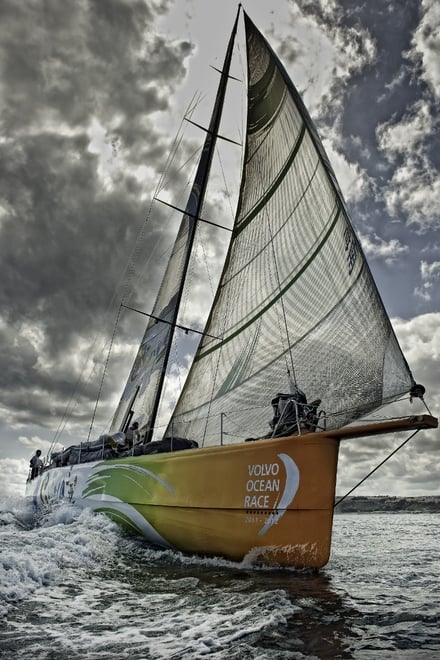 Don't forget sailing is the main theme of the festival! June 30th sees an amazing on-water spectacle with Dhows from Abu Dhabi racing out on the bay with Galway Bay Hookers. After this race up to 100 boats will take part in a Parade of Sails.
The fleet is due to arrive on Tuesday July 3rd (depending on the weather!) and President Michael D Higgins will welcome the crews to Galway. On July 5th all skippers, sailors and nautical enthusiasts will join in a night of Feasting and Fun in the Global Arena. The Pro-Am racing takes place on July 6th on Galway Bay where half the professional sailing crew is replaced with amateurs in each race.
After nine months, nine legs and 39,000 nautical miles it all comes down to the In-Port Race on July 7th broadcast live to 70 countries around the world. The fleet will sail for an intense hour around a course positioned close to land. You will get a great view along the shore in Salthill and Barna.
After the race the overall winner of the Volvo Ocean Race 2011/2012 will be announced. The closing ceremony takes place on July 8th with a Festival Finale Party at the Global Arena. A host of music acts will grace the stage to bid farewell to the boats and bring a close to the Race and the Galway finale.
Galway goes International!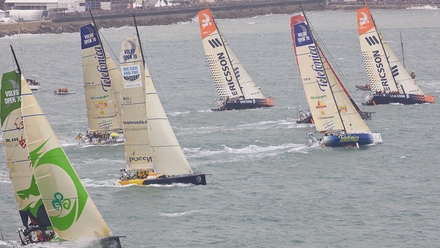 One of the big features of the Volvo festival is the dedication of a separate day to each country that the race has visited prior to Galway. The Global Village and the Ocean Race Village will feature one country each day, while different parts of the city will represent that country for the entire duration of the festival.

June 30th - Portugal Day and Latin Quarter for entire festival
July 1st - France Day and Middle Street for entire festival
July 2nd - Brazil Day and Salthill for entire festival.
July 3rd - China Day and Salthill for entire festival
July 4th - USA Day and Eyre Square for entire festival
July 5th - UAE Day and Shop Street for entire festival
July 6th - New Zealand Day andWoodquay for entire festival
July 7th - Spain Day and Latin Quarter for entire festival
July 8th - South African Day and Woodquay for entire festival
This will be the perfect time to visit Galway, and to join in the massive celebrations! Go to www.discoverireland.ie/volvo to find out more.