Harry Guerin reviews Donal Skehan's second book, 'Kitchen Hero'
Skehan's no-nonsense debut, 'Good Mood Food', is a real family friend, and his follow-up (and TV tie-in) will also justify its shelf space for years to come. Once again, it's a confidence builder of a book that you don't need a store cupboard the size of Croke Park to use.
Whether you're after quick meals, party food, sweet treats or magic with leftovers, these globe-trotting recipes will inspire even the biggest culinary cowards and misfits to have a go, while veterans can also learn something new.
Those of us who have been brought up to believe that the most enjoyable food is 'the bit you make at home' will find another champion of that wisdom here, so curl up in front of the TV with a plate, surprise someone special or invite friends 'round - big smiles, full bellies and empty plates are guaranteed.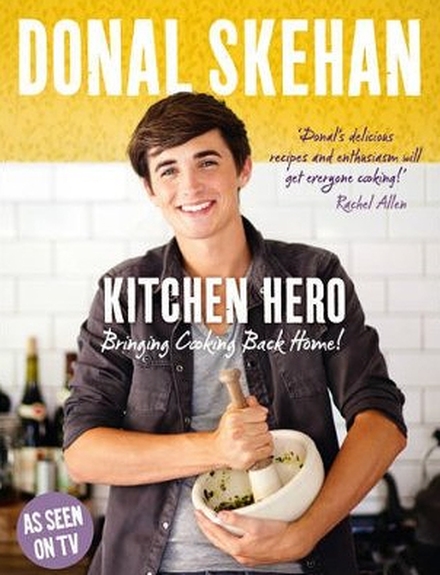 You can check out all the recipes from Donal's cookbook and television show in the recipes section of RTÉ Food.
Harry Guerin