Taragh-Loughrey Grant discovers the Italian side of life with Catherine's new book.
Having never followed any of Catherine Fulvio's recipes before, I now know what all the fuss is about. The Wicklow cook and owner of Ballyknocken House and Cookery School has brought out a number of cook books and I'm loving Catherine's Family Kitchen.
I tried out a number of her recipes and she remains true to her promise delivering over a hundred doable, interesting and tasty dishes. With Christmas dinner fast approaching, I couldn't wait to try the Cranberry and Cointreau Sauce. I cannot over emphasis just how easy and tasty this sauce is, nor can I wait to share it with the family on the big day - it is perfect.
It was so easy that I thought I'd up my game, sidestep her yummy looking Five Quick Soups, and go straight for the Red Lentil, Red Pepper and Coconut Soup. While it's not one I'd lash on after work, as it takes a little time and attention thanks to the wonderful blend of ingredients, like many of the recipes, its ideal for informal family entertaining at the weekend. The only thing I will say about this one is that the cooking temp was a bit vague.
Married to an Italian, Fulvio has included some gorgeous Mediterranean treats from Sundried Tomato and Pancetta Quiche with Parmesan Pastry to Quick Pizzas, Parma Spiral Sticks, Seafood and Spinach Open Ravioli and Quick Berry Ice Cream. There's also a wonderful array of Irish favourites made easy, such as numerous ways to whip up mash, salads, burgers, scones, crumbles, bread and sauces. Plus a blend of adopted international favourites including Thai-Style Crab Cakes, Baked Eggs with Chorizo and Salmon with a Gazpacho Salsa.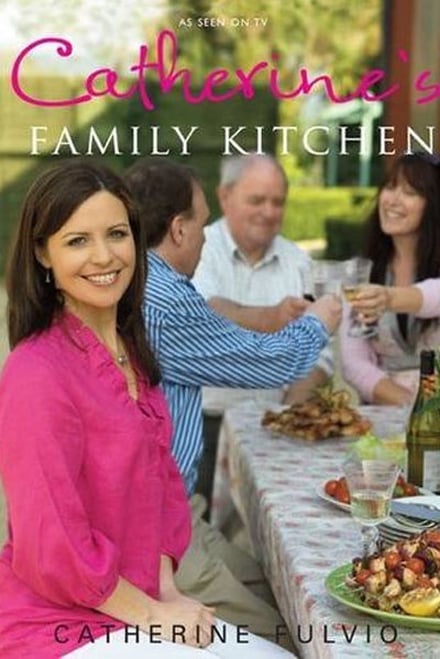 The book is as inviting as the food, presented in simple, informal and homey style - the perfect Christmas stocking filler.