As far as I can see, the spread and influence of the Celtic people grows and grows. I was recently delighted to discover that we can lay claim to naming possibly the most famous of all wines-Champagne. The soil in the Champagne region in France is chalky and bone-china white .' Kamm Pann' is a Celtic term for 'White Country', and is a contender for the original name of this wonderful, life-enhancing elixir.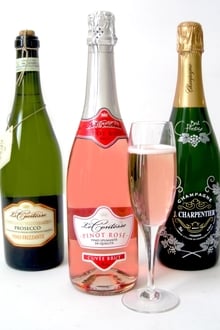 Champagne is very strongly associated with the good things in life. Weddings, significant birthdays, homecomings and anniversaries are joyously marked by popping corks, and don't get me started on the rivers of beautiful bubbles which have wastefully anointed the tarmac at Le Mans and Monte Carlo!
While 'Champagne' is often used as a term to describe any sparkling wine, actual Champagne accounts for just 12% of all worldwide sparkling wine production. The name Champagne is only permitted for sparkling wines made in this one area of France, and made according to a very strict set of rules.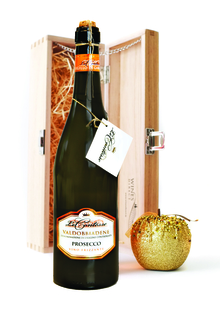 Pinot Noir and Pinot Meunier, both black grapes strangely enough, along with Chardonnay are the only grapes used. Because of the risk of colour from the black grape skins leaking into the juice (Which is white, even from the black grapes), gentle hand picking and immediate pressing are vital to achieving the beautiful golden colour of the resulting wine.
The juice is fermented firstly as for still wine, and is refermented in the bottle, requiring very delicate handling over a period of anything from one to twenty five years. The Champagne area is limited in size, so land within the designated area is at a premium. This naturally adds to the cost of the wine, as does the very labour intensive process of making it.
This is where the Italian bubbly, Prosecco enters the picture, allowing us to celebrate in style, even if our stock portfolio isn't what it used to be! Prosecco is the name of the grape used to make the wine, mainly from the Veneto region of Italy. Secondary fermentation occurs in stainless steel tanks, a much less costly operation than that involved in making Champagne. Hence no self- respecting gathering today is without a few fat-bellied bottles of fizz to fuel the buzz of conversation. Mrs. Doyle's teapot has been replaced!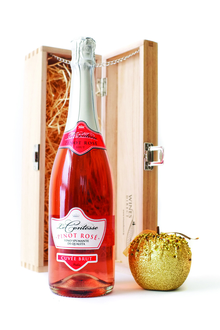 Actually, the Champagne/Prosecco comparison is a bit like one I regularly have with a tea drinking friend: loose-leaf or tea bag? There was a time when a tea bag was frowned upon in our house, and tea wasn't tea unless it stewed on the range for half an hour. There is broad agreement that Champagne has a depth of flavour, texture and complexity that comes from the long hours and attention to detail invested in it in the cellars around Reims and Epernay. Prosecco, on the other hand, is light, fruity, fresh and definitely fun. Oh, and did I mention, great value?
The all- important variable in either area is the winemaker. In Champagne less than a third of all grape growers make their own wine as most sell their grapes to the big-name houses. In France, as in Italy, many of these smaller producers are working in vineyards passed down through generations, and have a deeply ingrained connection to their land and a passionate commitment to their wine.

So, whether it's the fun fizz or serious sparkler you plan to woo your loved one with, be sure to make pleasure and passion your priorities this Valentine's day!