Luxury fashion designer Simone Rocha has unveiled a glamorous collaboration with a divisive brand: Crocs.
The Dublin-born, London-based designer presented her creations on Sunday at her runway show for London Fashion Week.
As one of the Big Four cities that feature fashion weeks (alongside New York, Paris and Milan) London is a thriving hub of innovation, with designers such as David Koma, 16Arlington and more presenting their latest collections.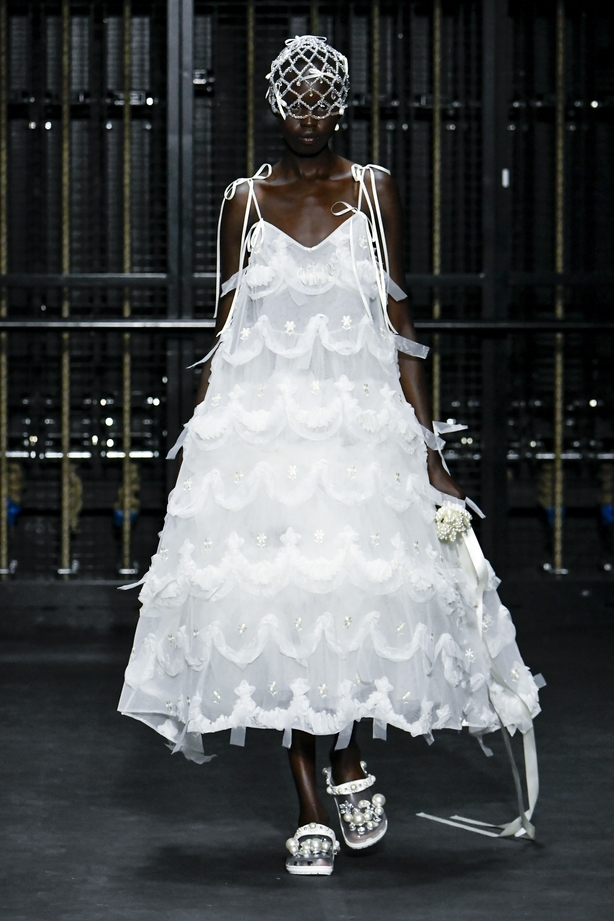 Legacy fashion houses, such as Burberry and Erdem, will also present their collections this week. Irish designers have risen to prominence on the London Fashion Week schedule too, with Derry-born JW Anderson of Loewe, Simone Rocha, Paul Costello and Sinéad O'Dwyer showing their latest collections.
Known for her ethereal designs that pull inspiration from Victorian fashion, the natural world, her Irish heritage and Goth street style, among others, Rocha has been a firm fixture at London Fashion Week for years, drawing crowds with her elaborate sets and vampy designs.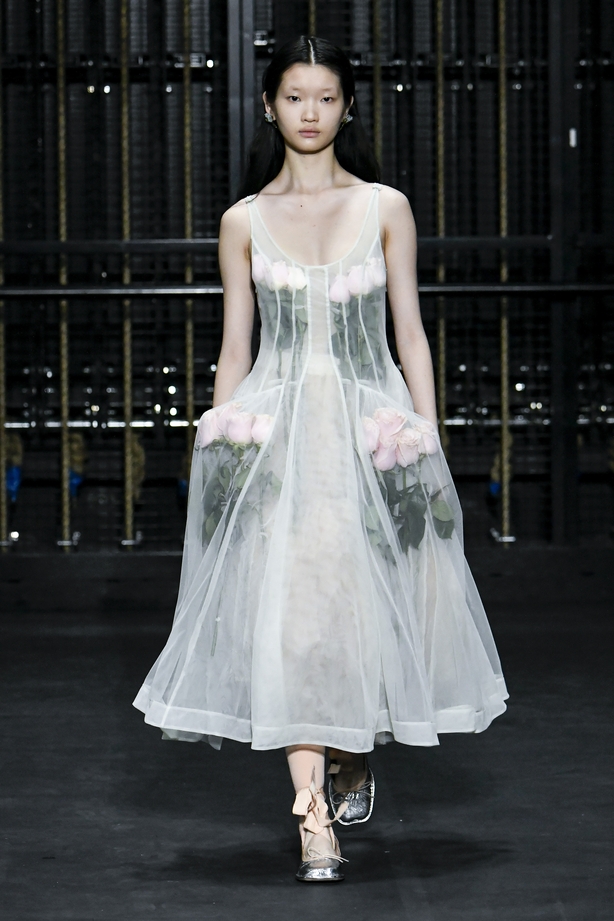 Her show this year was no less spectacular, taking place in the rehearsal space for the English National Ballet, a pared back but still dramatic setting for the designs.
Rocha told British Vogue that the theme for the show was that of the "dress rehearsal" before a wedding, with many designs evoking the pomp and romance of a wedding. Models clutched "bouquets" of pink cotton roses and gowns featured cake-inspired tiers of appliqué.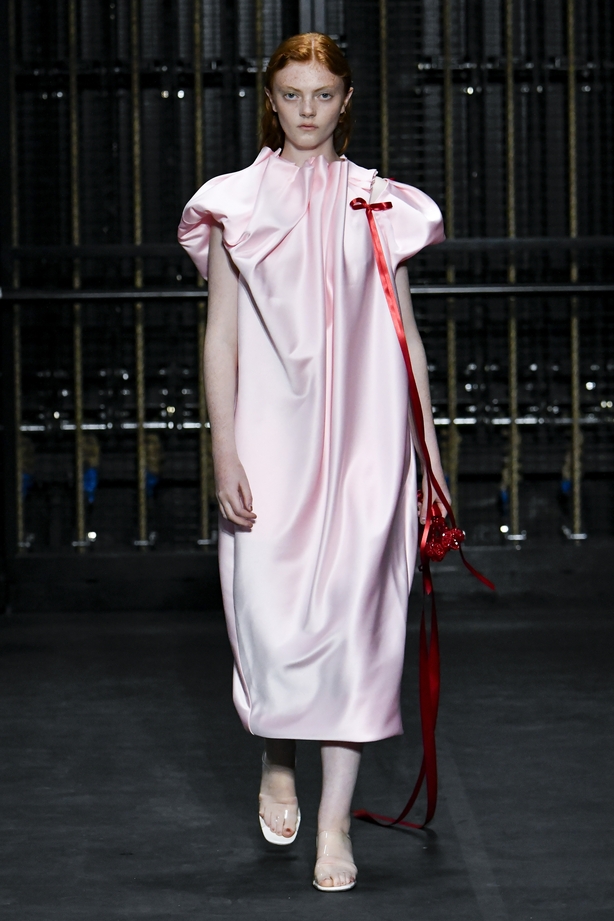 There were also dresses made of two layers of tulle enclosing flowers, pink technical parkas with rose appliqués, and black and pink dresses adorned with bows, big and small.
Most intriguing, however, was Rocha's take on Crocs, which featured exaggerated platform soles and heavy pear and diamonté embellishment. The collection featured three styles, varying in shades and silhouette.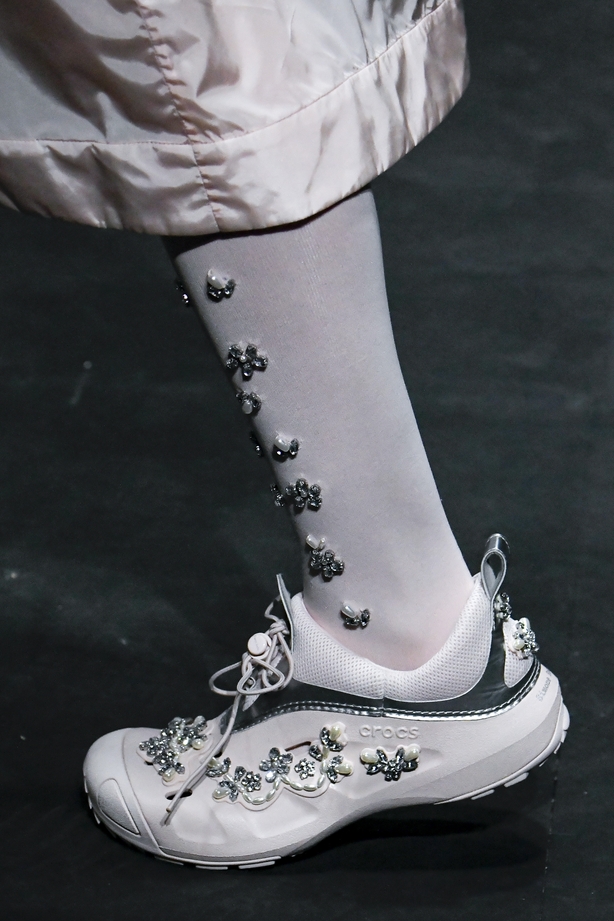 Speaking to British Vogue, Rocha said she took inspiration from artist Cy Twombly's plaster cake sculptures, and that she's a fan of the versatile shoe herself. "That's why I was up for doing it. I wear them and my kids wear them", she said.