Whether you're looking to brighten up an outfit with a splash of colour, or you want to wow a crowd in head-to-toe glam, Ireland is filled to the brim with talented jewellers.
Here we have listed some homegrown businesses and Irish designs that are sure to make your wardrobe sparkle.
Growing up in the west of Ireland, Andrea spent much of her childhood inspired by her creative family (her father was a woodwork teacher and her mother had a passion for sewing). Now, working in her Limerick studio, Andrea creates contemporary fine jewellery, with many of her designs inspired by myths, nostalgia and a sense of magic. The gold-plated lucky Irish coin is €159.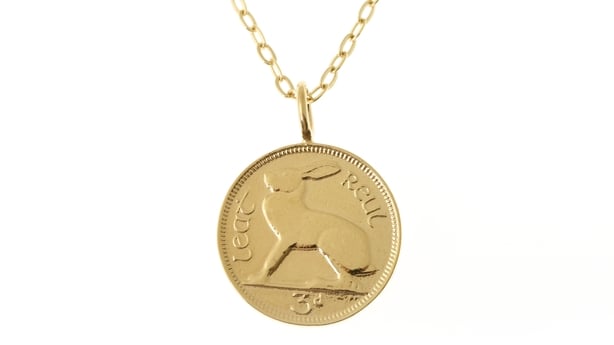 Emma by Jane X Clémentine MacNeice
Jane Asple is the founder and designer behind Emma by Jane. The brand is named after the designer and her best friend, who lived together in London and shared everything to the point that they would joke that Emma was dressed by Jane. And so, Emma by Jane was born.
Now the brand has teamed up with Irish stylist Clémentine MacNeice who has worked with the country's top talent. Their limited edition, capsule collection designed by Clémentine and Jane is handcrafted on 14ct filled gold with white cubic zirconia gemstones. The double hoop earrings are €120.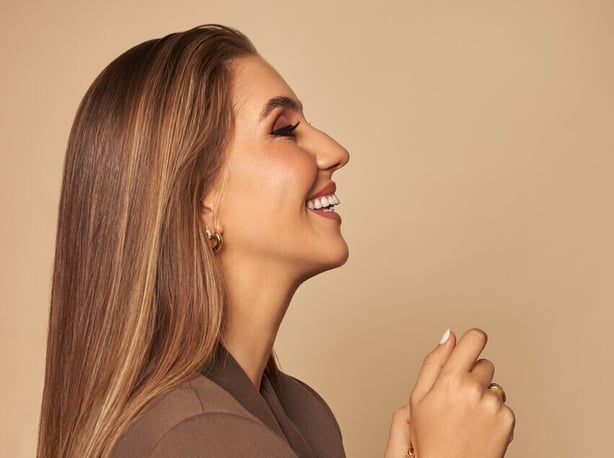 Don't Kill My Vibe is the love child of two Dublin-based fashion designers, Ciara & Niamh. The duo say the range is designed to be inclusive of gender, age and societal conforms. Positive vibes only. The pieces are made from recycled brass base and fully plated with 14ct Gold or Sterling Silver finish. These 'Not Yer Average Heart' Hoops cost €26.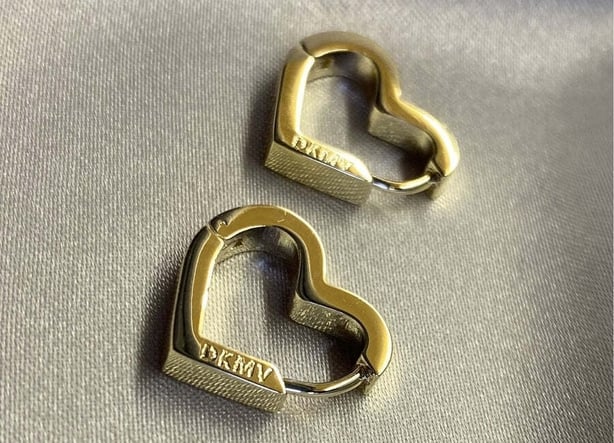 Having graduated from NCAD in 2010, with a joint honours degree in Craft Design and History of Art, Sarah McEvoy specialises in Ceramics, Glass and Metals. Creating each piece in her home in Co. Kildare, she uses glass and clay to create compositions of different shapes, colours and textures. The burnt orange speckled curve earrings are €25.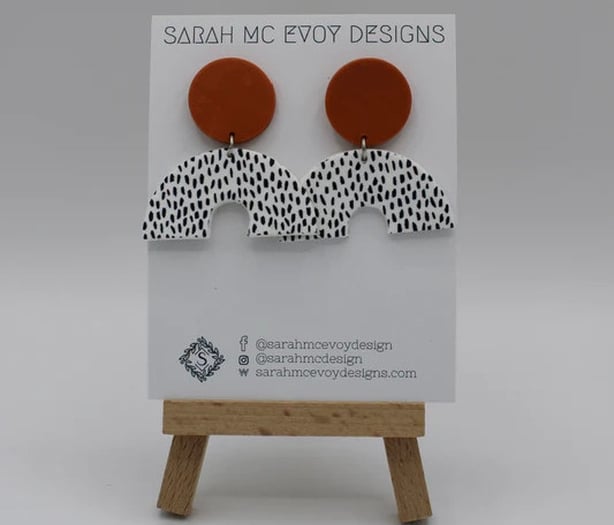 Liwu is an Irish jewellery brand that carries message and meaning. Designer Áine Breen's jewellery channels positive affirmations and creates talismans made of pure gold and silver. Designed and made in Ireland, her collections offer up a wide range of designs. The Thetis Aventurine Chain Necklace is €45.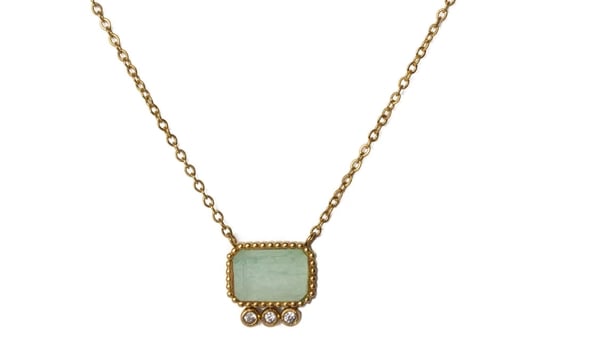 Rothlú Jewellery is made by Frances McGonigle, an artist based in the Ox Mountains in Co. Mayo. Surrounded by neolithic tombs, McGonigle says she is endlessly inspired by both the textures and hues of her surrounding landscape. She has a range of earrings, necklaces, rings and brooches. The Bláth textile brooch is €30.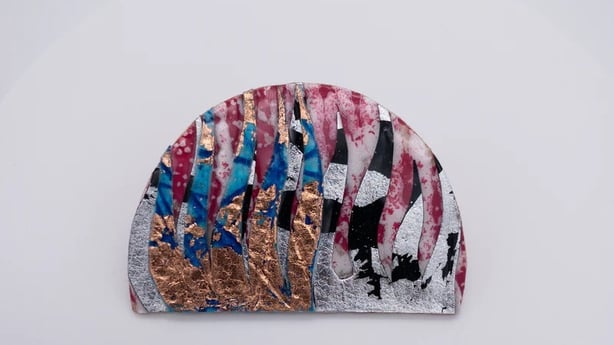 Founded by Fiona Fitzsimons, online costume jewellery shop Betty + Biddy has a gorgeous range of pieces for you to style and edit your look with. From earrings and necklaces to rings and bracelets, they have eye-catching items at affordable prices. Their Evil Eye Bracelet is €16.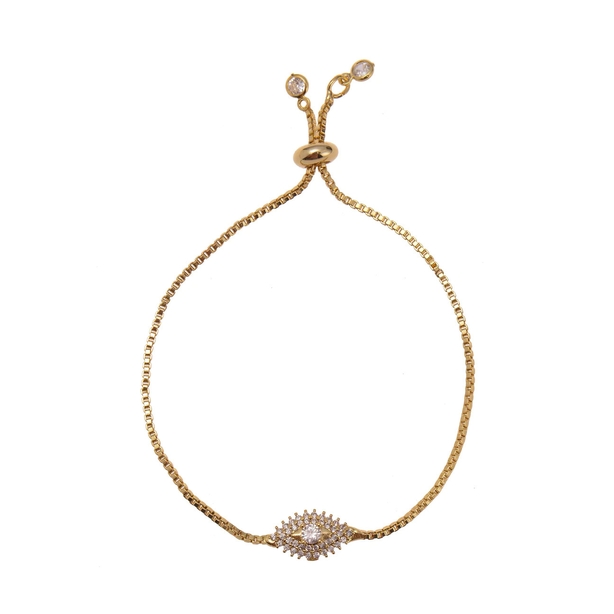 With over 35 years of experience, Garrett Mallon's signature style is inspired by the beautiful surroundings of Carlingford, Co. Louth, where his purpose-built, open-to-view workshop and jewellery school is based. The designer's latest collection is called Radanta, meaning radiant in Irish, and includes handmade pieces in sterling silver and 9ct gold. Each piece is hand engraved with a number of designs and sizes to choose from. The Radanta pendant is €180.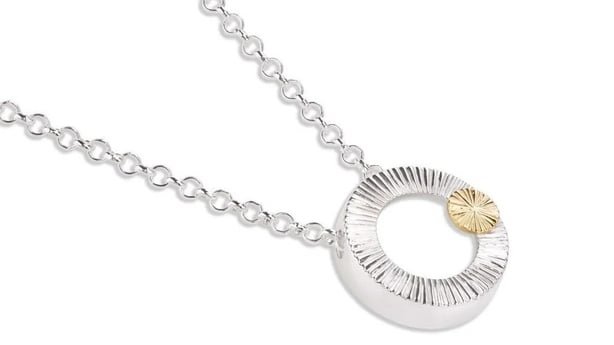 Melissa Curry is one of Ireland's most celebrated artist-designers. Her bold, versatile and impactful pieces have resonated with celebrities ranging from Ru Paul to Michelle Obama. Her versatility is reflected in her wide variety of collections including the PÓG range, which is home to uniquely Irish designs. The PÓG Spinning Ring is €39.90.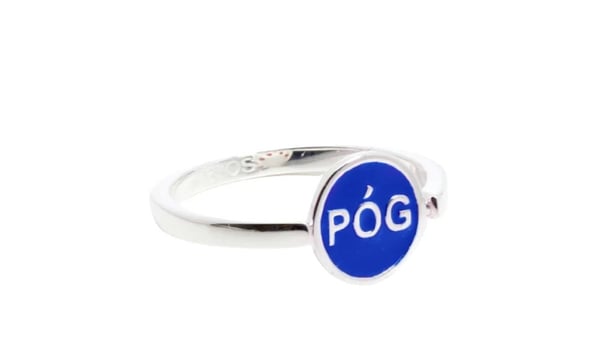 Originally from South Africa, artist Rieleen has now settled in Ireland with her husband in Clondrohid, Co. Cork, where she handmakes her polymer clay and mixed media jewellery. Her statement pieces are unique, environmentally conscious, and affordable. These Gold Goddess earrings are €36.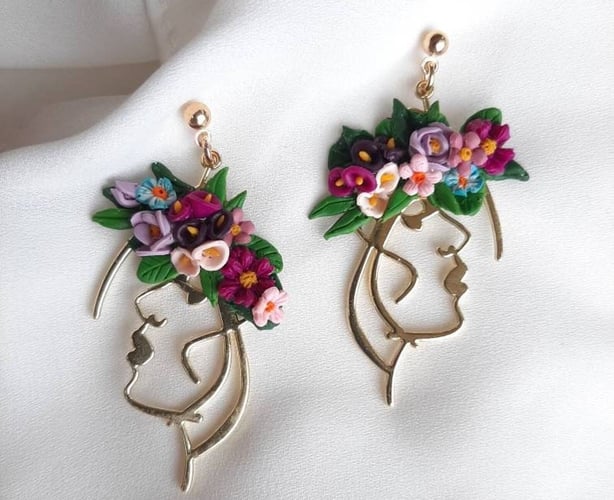 Each piece of No. 22 jewellery is designed in Dublin, and crafted using 925 sterling silver and thick gold plating. With prices ranging from €32 - €75, you're bound to find something special while shopping for loved ones or yourself. The Green Enamel Huggies are €52.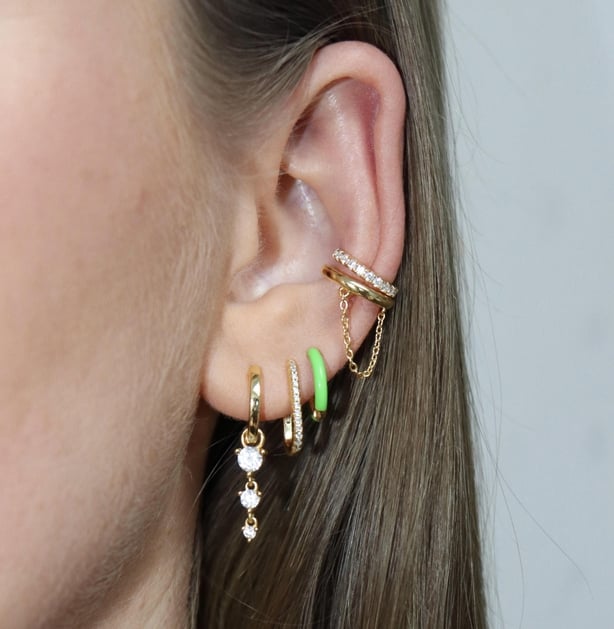 Sarah Carroll Kelly has worked as an artist, designer and musician for over 20 years, all while living in Dublin 8 with her husband, two sons, and two cats. The artist creates handcrafted statement jewellery on an individual basis from unpredictable materials, such as wood, brass, plastic, silicone and clay. This year, Sarah has partnered with the SCOOP Foundation to develop sunflower earrings & pins, giving 100% of profits to Ukraine. The Sun Flower Earrings are €48.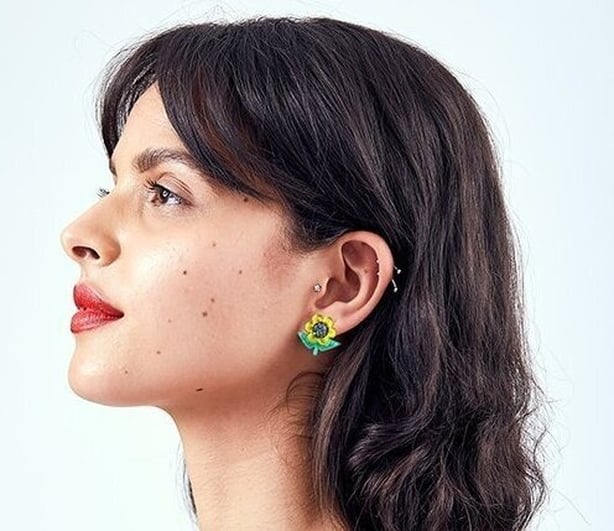 Scribble & Stone was founded by Irish designer Jenny Kiernan. Frustrated with the lack of quality and durability in the fashion jewellery market Jenny began making jewellery for herself but from these small beginnings a business was born. These are quality pieces of jewellery that ethically made, and designed with longevity in mind. The Stem Disc Drop earrings are €85.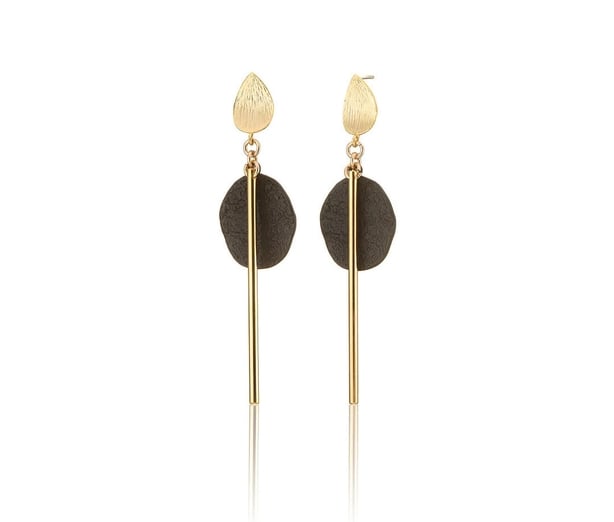 Born around the idea of creating timeless pieces of jewellery that will become wardrobe staples, Mettle and Bloom create "tomorrow's classics for today's women". The brand was launched by Galway woman Sallyann Concannon, an entrepreneur who supports the independence of women by celebrating their mettle. The Aura earrings cost €47.95.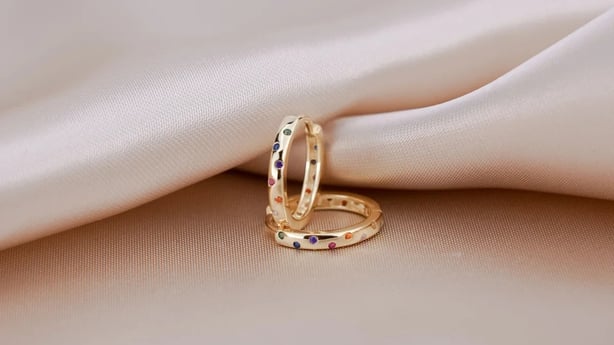 Dublin-born artist Ciarna Pham, who works under the name KIKI NA ART, is the creator of these bright and bold statement pieces. If you have an idol or an image you would like made into a piece of handcrafted jewellery, contact her at kikinaart1@gmail.com. Custom necklaces start at €90.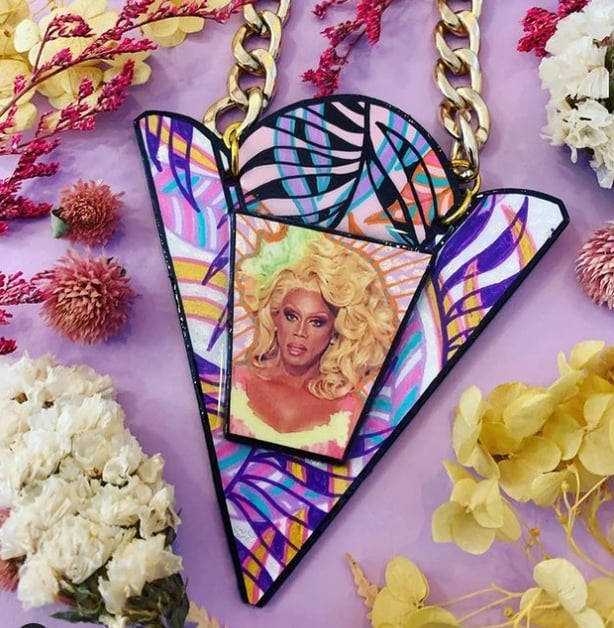 These affordable and unique pieces of "charmingly rude jewellery" are made with attitude. Each piece is hand stamped in Ireland and made with sass by Jade, a self-confessed grumpy Irish 30-something who enjoys "a good whiskey and swearing like a sailor". The 'Sure Look Be Grand' necklace is €23.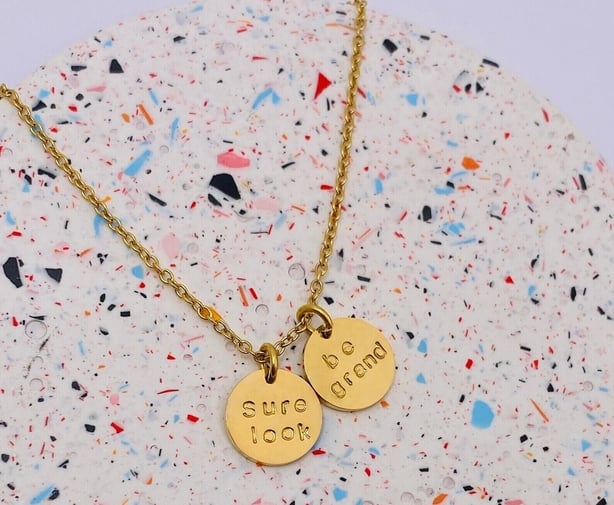 Loved by stylish Irish comedian Joanne McNally and singer Dermot Kennedy, Sam Ham is a collection of fine Irish jewellery filled with custom bespoke pieces and playful, gender-neutral designs. Made by founder Sam Hamilton, the pieces are bold, eye-catching and unusual. The Pinky Piggy Signet Ring is £660 and made of yellow gold.