Victoria G. L. Brunton sits down with Irish designer Carolyn O'Sullivan, the woman behind Not Another White Dress.
With 15 years of experience in what she defines as "the technical side" of design, Carolyn O'Sullivan's level of skill and craftsmanship isn't easily matched.
However, this unrivalled expertise isn't what sets her label apart from the rest, rather it's the unconventional, exciting, and creative approach that Not Another White Dress takes – and successfully applies – to the overtly traditional area of bridalwear.
Made in Ireland using luxury fabrics including French gold tweed, floral jacquard, metallic lace, iridescent sequins and silk satin organza, O'Sullivan's re-wearable bridal collection is a masterclass in slow fashion, where fabrics are kept in minimal stock and sometimes made especially for individual brides in very small quantities.
Speaking to the designer over Zoom, I was excited to find out where the idea for this brand originated.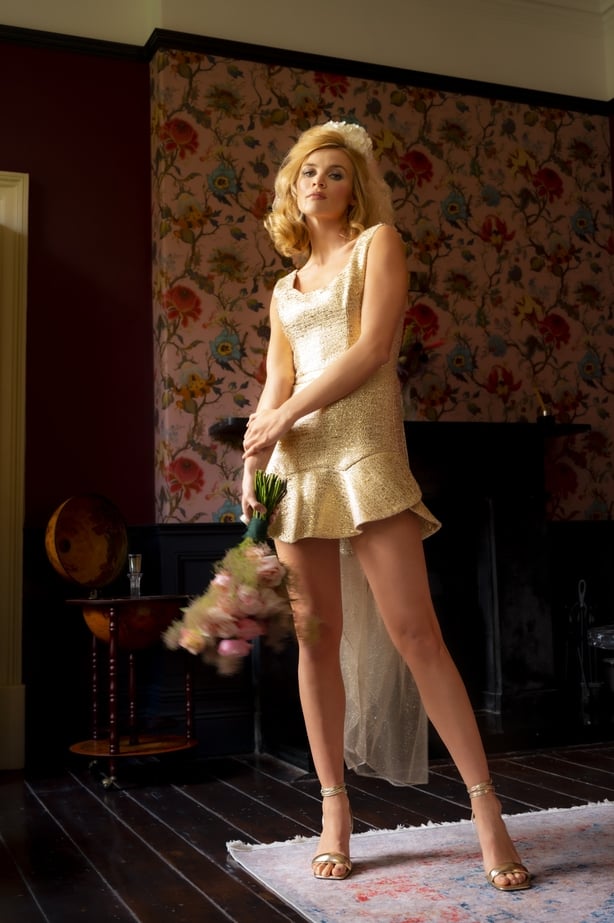 After graduating from Limerick School of Art and Design, O'Sullivan worked as a patternmaker in Ireland for just one year before moving overseas to Australia for a further 14. Luckily, the Emerald Isle got her back just before her brand came to life.
"I was shopping for wedding dresses with a friend a few months before moving home," she tells me, explaining that they were searching for something a little different, but the alternatives "just weren't there".
This lack of choice across the bridalwear industry stuck with O'Sullivan. This combined with her want to explore other areas of the industry, outside of patternmaking, ignited the spark that would result in founding her own label.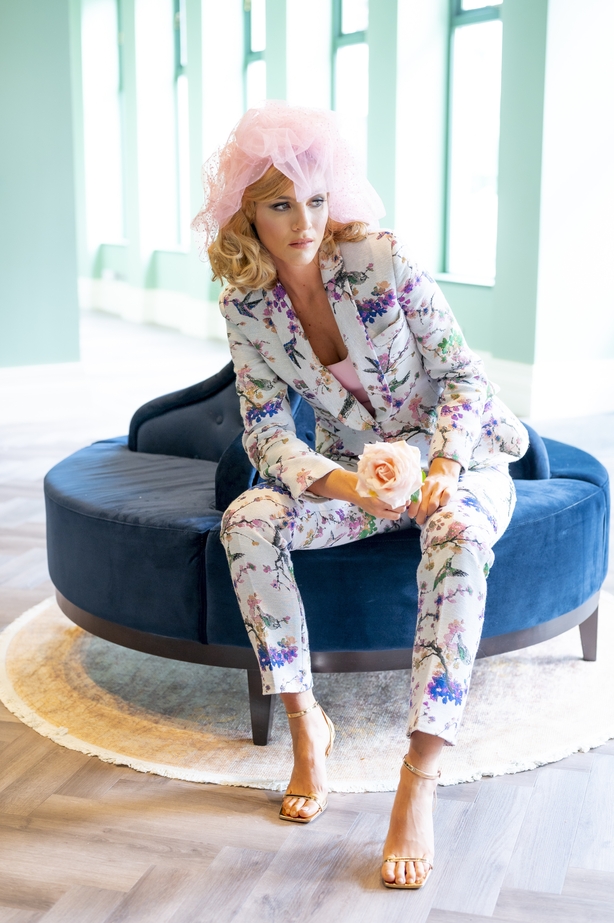 Starting off, the designer knew two things: firstly, that she wanted to create a niche in the bridalwear industry unlike anything currently on the market, and secondly – because of her professional background – that her skillset could handle the production side of a label with ease.
"I always knew I was going for the niche," she explains, "I'm not going for everybody. I don't want everybody. I am capable of so many different aspects of design; patterns, sewing, etc. I was working daily with sample machinists over 15 years, learning from them and picking up tips but also guiding them."
With these factors in mind, she began extensive research into what she wanted her brand identity to be and to represent – starting with Queen Victoria. Yes, you read that correctly.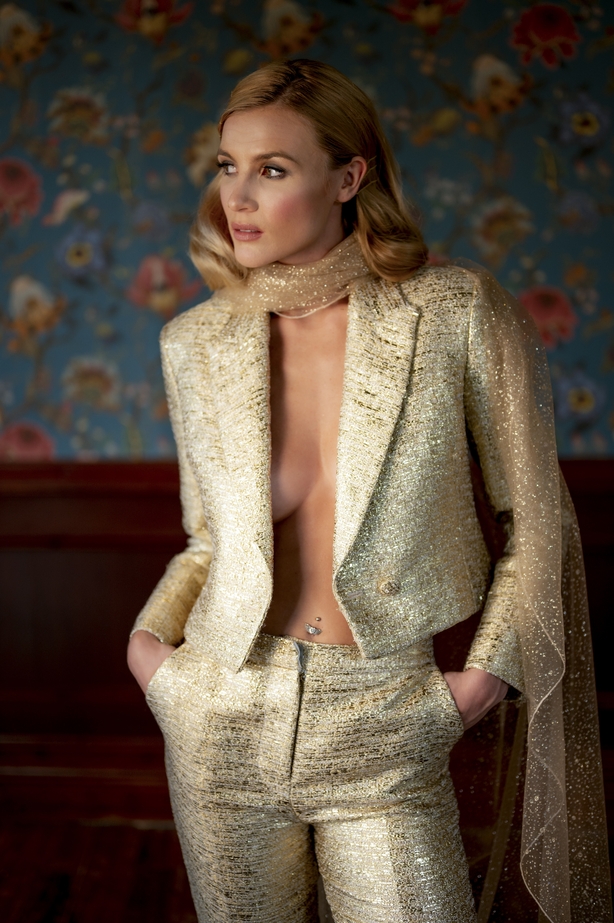 O'Sullivan believes she can pinpoint the moment traditional bridalwear infiltrated our society as a royal wedding: "People never used to wear white dresses for weddings; they wore whatever they had, and white was too hard to clean... Queen Victoria wanted to advertise the lace trade as it was steadily declining, so she had a white, lacey gown made for her wedding."
However, that wasn't where this regal inquest ended as the designer went on to discover the monarch was quite literally a 'sustainable queen'. It turns out, Queen Victoria re-wore her veil for countless events following the wedding like christenings and even her Jubilee many years later.
These findings were the roots O'Sullivan's label needed, quickly becoming the founding principles behind Not Another White Dress's philosophy.
Despite this, the designer insists she's not one to judge, and revealed a reluctance to over-advertise this particular aspect of her work, stating: "not everyone wants that, some people still want that one special dress for that one special day and that's OK, I'm not trying to tell anyone that they have to do that… I'm just trying to show that there are sustainable options."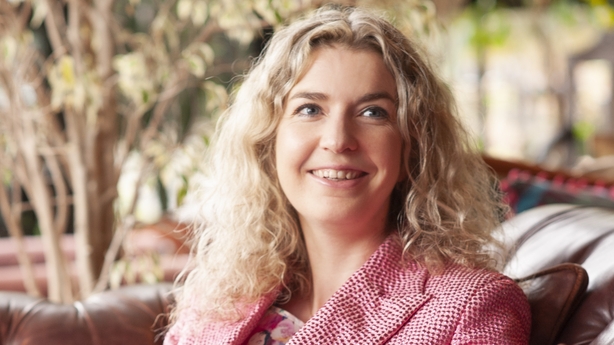 Of course, the environmental impact of wear-once culture isn't as applicable to the bridal industry as it is to ready-to-wear, but the designer's point still stands – why not wear a magnificent piece of clothing, as many times and in as many ways as possible?
Elaborating on this, O'Sullivan admits there is another frustration in wear-once traditions: "For me, it's also the number of hours I've put into something, it makes me a little bit sad that it will only be worn for less than that."
Continuing this sentiment, she adds: "This is probably the most expensive piece of clothing most people will own in their whole lives, and it's just put in a box forever – it just seems like a waste to me."
When looking through this modern collection of designs, leave whatever constrictions you associated with bridal attire behind you. O'Sullivan has masterfully broken down the 'bride-suitable' formula to its most simple equation and reimagined it entirely by creating pieces that are not white, wear-once, floor-length gowns, but are just as worthy of taking centre-stage at any momentous occasion.
"I always knew if I ever did try bridal, I wouldn't do it like everybody else", the designer says, "I was never traditional, and I couldn't relate to people who grew up with that traditional wedding in mind… as I see it, with a big bunch of flowers or a veil or whatever, you can look like a bride in anything, really."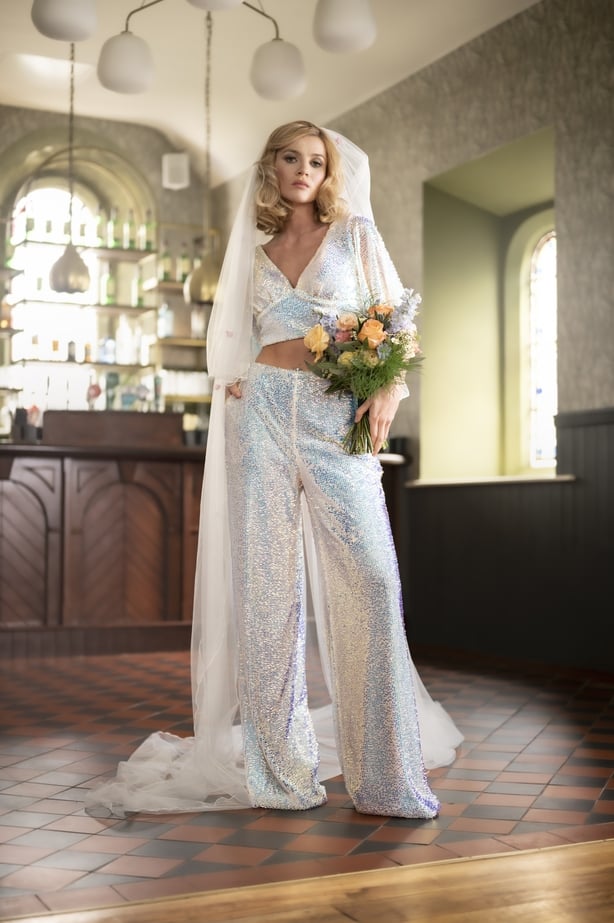 This inherent desire to break outside the box is what leads to O'Sullivan's approach to design. Despite having no desire to walk down the aisle herself, she takes passion in providing Not Another White Dress as an alternative for the bride who doesn't want to conform to traditionalism, the bride who wants to re-wear her wedding dress again and again as well as the bride who simply needs someone to interpret, translate and deliver that dream gown stuck inside her head.
"The brides that come to me don't want to be the same as everyone else and they don't care if people don't understand it, but they do want to look bridal and it's still really important to them that they look really good" the designer explains. "I welcome people coming to me with their own designs because sometimes I think people struggle to visualise, and they need to trust me to interpret their dream dress, but also to execute it to a standard they're happy with." Ultimately, the designer defines the process as "a collaboration."
Speaking on the future of her brand, O'Sullivan reveals her hopes to expand her business and ease the load of her one-woman show.
"In the long term, hopefully, it won't be just me, but for now that's how it has to be. I don't think people understand the undertaking it is – how many jobs are involved etc, they just see the finished product."
"I don't want to solely focus on bridal forever," she adds. "I get enquiries from unconventional mothers of the bride; they're looking for younger, more modern versions of what that currently is – I'm working on my first one at the moment. But even venturing further afield into wedding guest attire, tailoring and even just ready-to-wear really interests me greatly."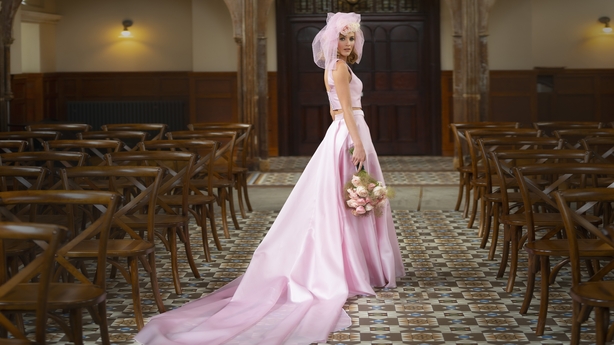 O'Sullivan's most recent project is one with The Council of Irish Fashion Designers in collaboration with The Design and Craft Council Ireland. Paired with Brenda Mohan from the Irish Patchwork Society, the designer dreamt up a dress inspired by a piece of stained glass exhibited in the Hugh Lane Gallery.
The piece by Harry Clarke was commissioned by the Irish Government in 1930, causing quite a stir at the time due to its 'sensual' depiction of a dancer cloaked in a sheer pink veil. "We both wanted to do something visually impactful," she says of the project. "We kept it sheer to emulate the original, glass inspiration."
In keeping with her brand's philosophy, the designer told me that "a lot was done from scraps and offcuts" as well as some pink fabric she had been hoarding for years.
If this example of the designer's work is anything to go by, it's unsurprising she has brides flying in from all corners of the globe – Sweden, and more recently New York – to collaborate with her on their dream ensembles.
We certainly expect O'Sullivan's anything-but-white garments to grace red carpets, the pages of magazines and to pop up at more weddings, very soon.