"This is like an engagement ring to me," Jennifer Zamparelli says of her long gold necklace with the letters JZ. "Lau had it made for me and I lost it on holiday, and he had it re-made a couple of weeks ago so I'm very happy to have it back, so to speak."
The RTÉ 2FM broadcaster was speaking from the red carpet of the VIP Style Awards, a star-studded event that saw a bevy of Irish celebrities deliver a stream of glitz and glam to the 20th year of the hotly anticipated event.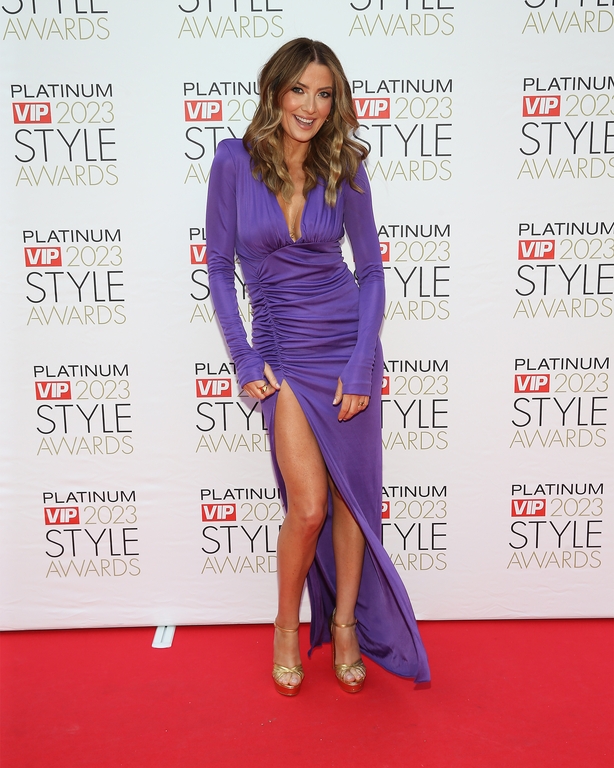 Styled by her Dancing with the Stars stylist, Fiona Fagan, Zamparelli paired the sentimental piece of jewellery with a smattering of rings from Irish jewellers Loulerie, sky-high gold heels, and a silky purple dress from Pinko.
Earlier this year, the broadcaster joined forces with Bernadette Byrnes to launch a female-founded hair salon called Hair People. Naturally, she paid the Dublin 2 spot a visit to get the full glam experience from the team, leaving her hair in loose soft waves for the summer evening.
Jen was joined on the red carpet by her long-time friend and colleague Lottie Ryan who wore a sleek up-do and a strapless dress with feather trim from 16 Arlington.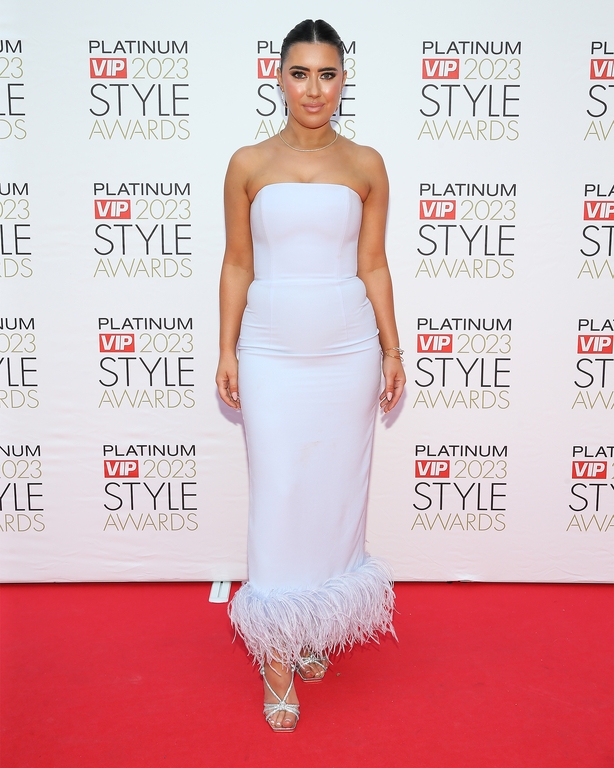 The two broadcasters recently started a parenting podcast together called Jen and Lottie do... parenting, and said that, so far, it has been a therapeutic venture.
"It's not just about parenting so anybody can listen to it even if they don't have kids," explains Jen. "It's really about how relationships change once you become a parent and it's just an excuse for me and Lottie to get into a room and be able to say f**k without worrying about it."
"It is, though, like a therapy session for the two of us every time we go into to do it," adds Lottie. "We did feel there was a lot of parenting podcasts out there but not one that was, maybe, completely raw, non-judgemental. We just wanted to create a community where parents could come and feel like they weren't alone and they weren't winging it."
You can see all the celeb style and winners from the night here.