The annual Platinum VIP Style Awards took place tonight at The Dublin Royal Convention Centre on Ship Street in the heart of the city centre.
Celebrating the best of Irish style, the annual event saw presenters, broadcasters, influencers, and other familiar faces from around the country deliver a stream of glitz and glam to the red carpet. See the winners and red carpet gallery here.
Presented by Doireann Garrihy, the star-studded night saw a bevy of fashionable folk showcasing everything from jaw-dropping show stoppers to bespoke suits, but one trend, in particular, shone through with upcycled, revamped, tailored, and borrowed garb on display.
As podcaster and presenter Fionnuala Jones put it: "Second hand is sexy."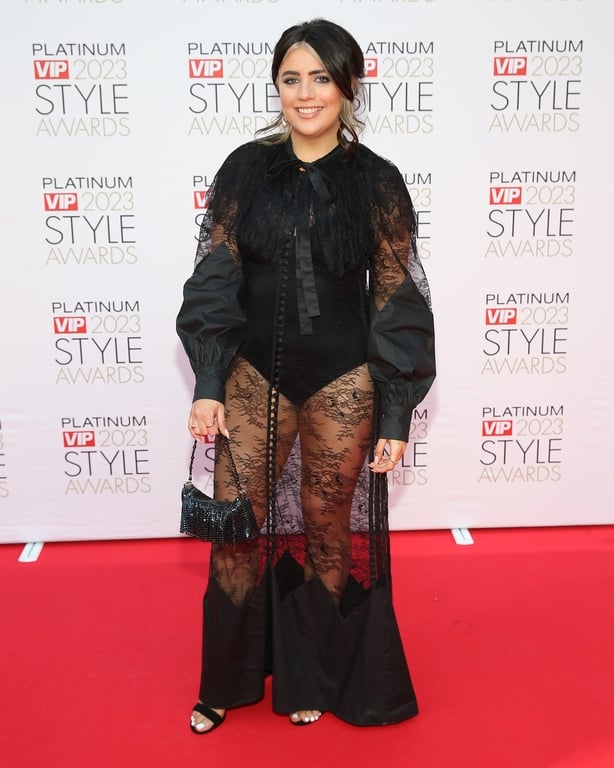 Wearing a borrowed dress from Thriftify, a Reverie Vintage bag, and jewellery from second-hand retailer inné, the Flop Culture podcaster told RTÉ Lifestyle that, having challenged herself to quit fast fashion, she has a whole new appreciation for her wardrobe and fashion at large.
"Getting people to understand that second hand is sexy, circular is sexy, and our wardrobes are so good as they are. Just wear them. Wear your own wardrobes, please!"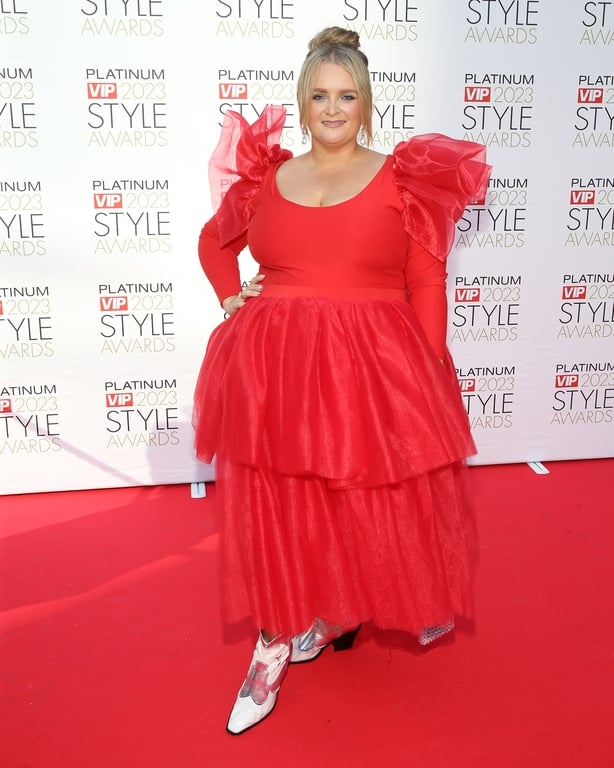 Elsewhere on the red carpet, Catch Up podcaster Louise McSharry said she was thrilled to be wearing a beautiful red dress from Irish designer Lia Cowan that she revamped for the occasion.
"She actually made me a dress to wear to the Style Awards last year but I got COVID and I couldn't go," Louise explained, dazzling on the red carpet with tiny pearls dotted around her eyes.
"Then I wore that on the cover of Irish Country magazine and also to a few other things throughout the year but, because I'm nominated in the sustainability category, we thought it would be cool to use that dress to make something new, which is what I'm wearing right now!"
McSharry has previously been vocal about how difficult it can be to shop sustainably when living in a bigger body, but was quick to praise the many up-and-coming Irish designers who are ensuring their creations are size inclusive.
"I find that the young Irish designers who are coming up are so open to making for everybody, whether that means you have a body that is a different shape or a different size or whatever, they really want to work with their customers."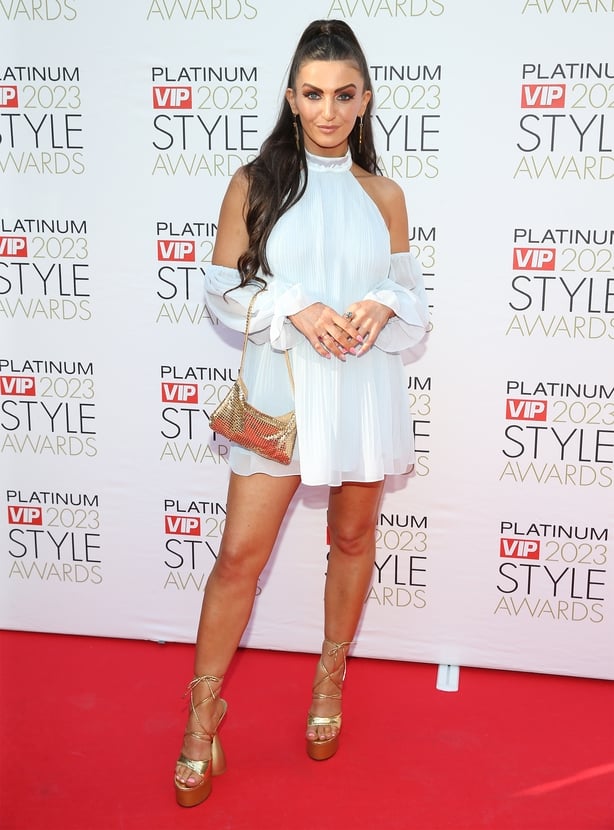 Sustainability advocate and radio presenter Fionnuala Moran went to Zipyard to upcycle an old summer maxi dress into a red carpet-worthy mini, cutting the bottom half off and transforming the material into chic sleeves.
Moran accessorised with her granny's old ring and some jewellery from Dublin pawn shop, Kearns, as well as a gold handbag and a pair of sky-high heels from second-hand retailer Depop. Her statement lightning bolt earrings from Dublin jewellery maker A Little Idea.
For those who want to cut down on their fast fashion intake, Moran suggests shopping your own wardrobe - particularly as we transition into summer.
"I would start doing seasonal cycling," she says, explaining that by putting away all her winter clothes and unpacking her old summer gear, she now feels like she has a whole new batch of clothes to play with.
Today with Maura and Dáithí stylist Irene O'Brien walked the red carpet in a beautiful vintage dress that had been totally transformed from a high-neck 1960s number into a layered babydoll mini.
"I first got it in Jean Cronin vintage in Powerscourt - which I hope comes back soon - and I loved it, but I wore it one night to a wedding and Spring Break were playing, and there were a few disco injuries after I let loose on the dance floor," she laughed.
Bringing the vintage number to Zipyard, she transformed the dress into a gorgeous mini which she paired with a pearlescent handbag from Simone Rocha, which she rented from Ebay via Thriftify.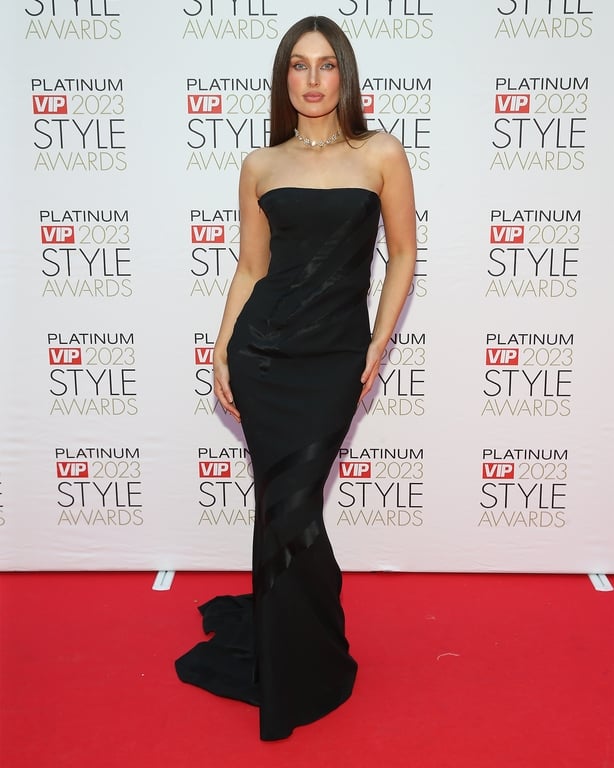 Elsewhere on the night, RTÉ 2FM broadcaster Roz Purcell was spotted wearing a stapless vintage gown.
TV presenter Lorraine Keane wore a dress that she previously bought for an event in 2007, while journalist Zara King rewore her Sarah Morrissey number.
TV presenter Muireann O'Connell and Fair City actress Jenny Dixon both picked up dresses from Irish rental company The Ivory Closet, and influencer Louise Cooney wore a rented dress from Rebecca Vallance.
You can see all the looks here.