As we begin the transition from autumn/winter to spring/summer, it's time to start thinking about how we'll be accessorising our outfits when sunnier days arrive – and that includes selecting the perfect nail polish shade.
How can you make sure your talons are on trend for SS23? Here, nail techs make their predictions for the colours and designs that will be adorning the most fashionable fingertips this season…
1. Milky tones
"Milk is the new nude," says Sam Kendrew, head of education for Mii Cosmetics.
"A classic and clean take on the nude nail, milky-toned shades are always effortlessly chic and sophisticated on any skin tone – these hues dominated the catwalk during New York Fashion Week."
Charlotte Knight, nail technician and founder of Ciaté London, agrees: "We're seeing very natural and milky colours become popular. I like a cool, creamy shade for a natural manicure."
2. French twist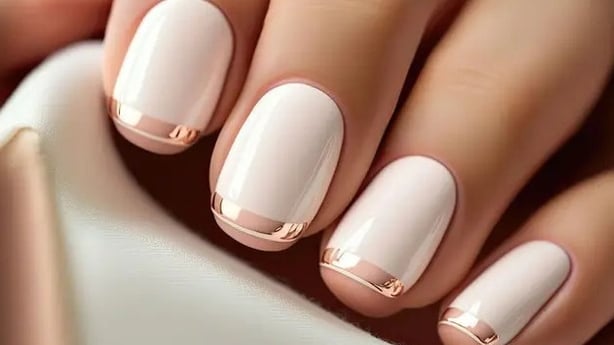 The classic French manicure (pink base with white tips) has made a major comeback in recent years, but now the trend is evolving.
"We're seeing Gen Z lean towards a more 'out there' tip which features decals, bright colours and often different textures – such as chrome," says Knight.
"Use tape to section off your tip and paint on your desired colour, or get some practice in drawing your tip freehand with either the varnish brush or a small detailer brush.
"Alternatively, you can opt for a nail sticker to get you this look – simply seal with a clear coat after applying in your desired area, to ensure it lasts."
Daisy Trembath, nail technician at St Michaels Resort, suggests swapping white tips for bright red.
"A coloured tip is a great way to revive your look, just as the sun starts to make its appearance again," she says.
"Start by prepping and filing the nails, before pampering the cuticles ready for polishing. To make this a seamless application, I always take French tip tape for the top half of the nails."
3. Pastel swirls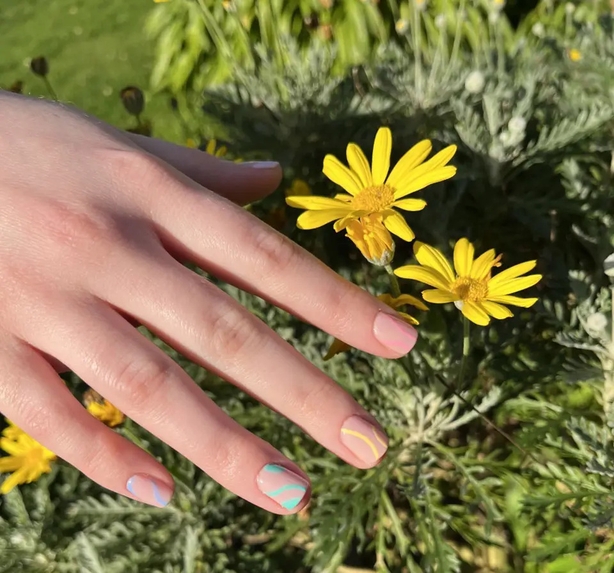 Feeling artistic? You could try your hand at a painted pastel look.
"The pastel swirl design is going to be a big one for the multicoloured fanatics this spring," says Trembath.
"By combining delicate brush techniques with a selection of pastel colours, topped with a glossy top coat, you have a simple spring design that packs a punch."
4. Pink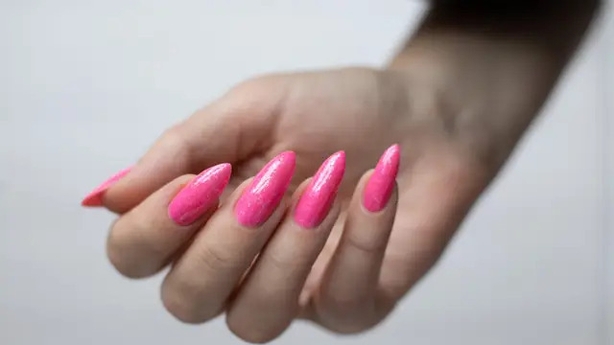 "From neon to baby, we will see the colour pink everywhere," says Kendrew.
"Viva Magenta is Pantone's colour of the year, and with the Barbie film coming out this year, Barbie-esque manicures will be a permanent look."
From palest blush to brightest fuchsia, and neatly filed nails to long acrylics, you can personalise your pink this spring.
5. Fruit and florals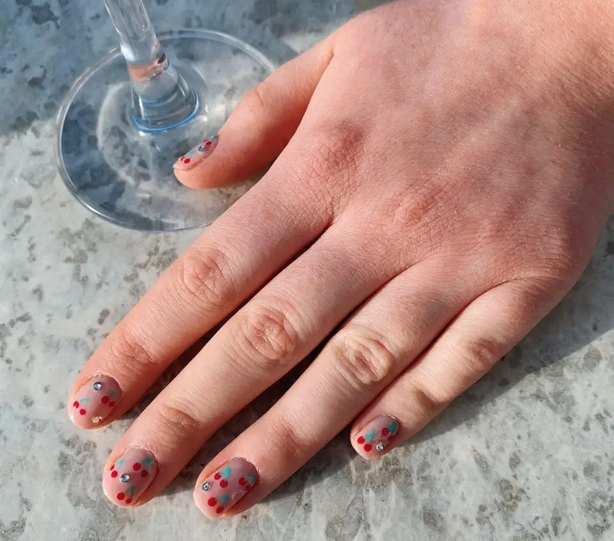 When it comes to nail art, cute and kitsch is the way to go – whether you're doing it yourself or commissioning your nail tech.
"Complete with UV gel cured diamantes, cherry nail art is very in vogue," says Trembath, who recommends starting with two coats of dusty rose gel polish.
"Use a brush tool and a dotting tool to create cherries. For an extra bit of glamour, add on statement gems before curing and securing the finished look."
You'll also need a dotting tool to recreate her daisy nail art: "This blooming design uses a classic French manicure format by replacing the classic white tips with yellow-centred dots and white petals, giving a delicate yet intricate look to your hands."
6. Coral
Bring the dopamine dressing trend to your nails with a saturated sunset hue.
"Coral is an old favourite we often see on the spring/summer catwalks, a universal mood-boosting hue guaranteed to brighten the darkest of days," says Kendrew.
"The perfect mixture of pink and orange, it's a hugely flattering tone that looks particularly stunning when paired with tiffany blue and white."