Kate Middleton showcased her style credentials once again today, as she wore a stunning vintage Chanel blazer for an engagement with her husband, Prince William.
The Prince and Princess of Edinburgh were out celebrating Coach Core's 10th anniversary and paid a visit to Copper Box Arena at Queen Elizabeth II Olympic Park. The organisation was founded after the London riots in 2012 to develop young people into sports coaches.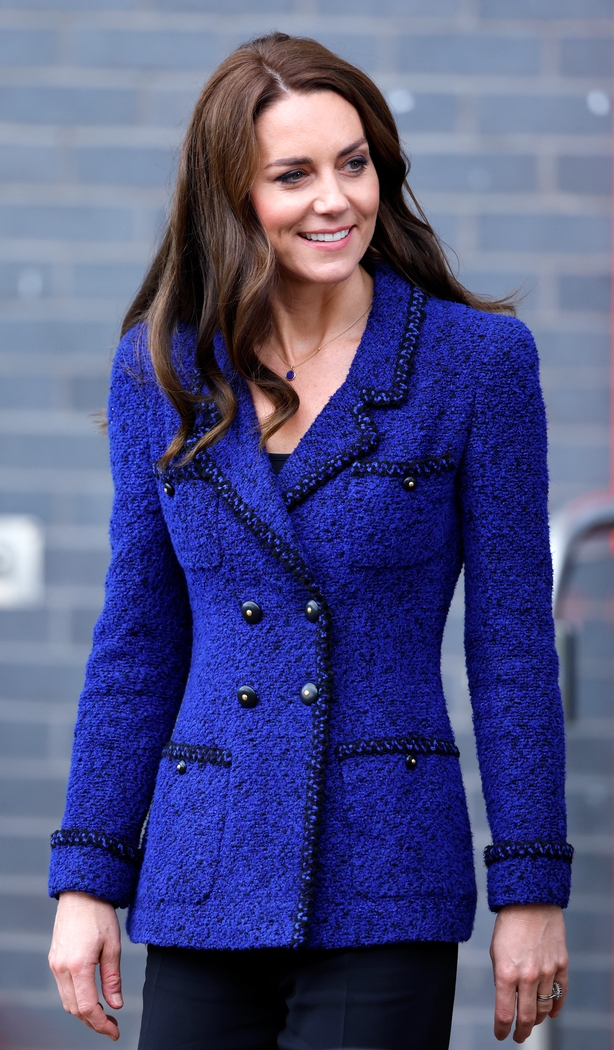 While there, they both tried their hands at some sports, with Kate giving boccia, an Italian form of wheelchair bowls, a go and William trying out some boxing.
Kate has always been a pro at transitioning her wardrobe from summer to autumn, relying on outfits with striking silhouettes and bold, rich colours. That's exactly the formula she called on for her latest look, as she stepped out yesterday.
For the visit, Kate wore a vintage trimmed double-breasted jacket by Chanel from 1995, featuring the fashion house's iconic bouclé fabric in a rich royal blue shade. It features an hourglass silhouette with structured shoulders, patch pockets, notched lapels and a subtle contrasting black trim.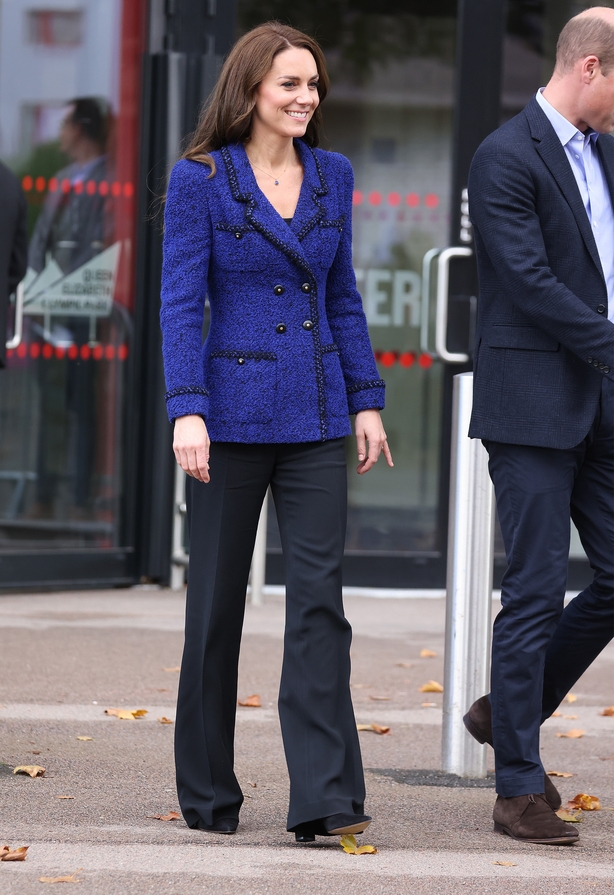 The jacket was also accented by black and gold buttons that added some sparkle.
She paired this with her Roland Mouret Axon trousers, a wide-leg style with a cinched in waist and trousers that flowed as she walked.
She accessorised her ensemble with her Gianvito Rossi Piper Pumps, a block-heel style of court shoe made from black suede.
For some more sparkle, she added her Stila Lapis Pendant, a table-cut lapis lazuli stone set in 18K yellow gold-plated sterling silver by British jeweler Astley Clarke that complemented the blue of her jacket perfectly. She also wore her Spells of Love Medium Twist Hoops, a delicate pair of gold hoop earrings.
As always, she kept her beauty look simple and pared back, with a swirl of blush and a flick of black eyeliner, while her hair was worn down in long, loose waves.