While many of us swapped out our traditional office attire for leggings, baggy t-shirts and jumpers, it looks like it was only a temporary change.
Tailoring – and especially men's tailoring – is making a return, along with ties and other accessories best seen in glamorous shows like Mad Men or Succession. Brian O'Connell joined Today with Claire Byrne to discuss the comeback of polished office fashion.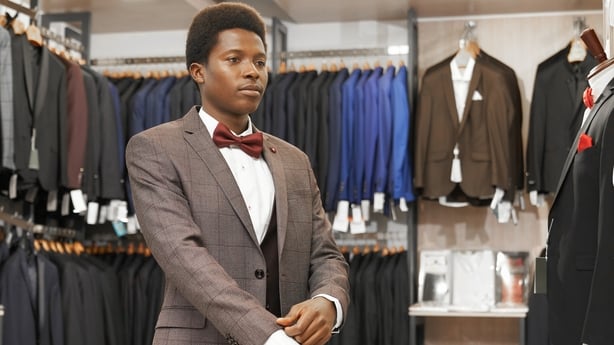 "Casual wear, it would seem, is not the new normal in some work environments", he says. "All this stems from recent fashion shows in Paris and Milan where the tailored suit was said to have made a comeback, somewhat oblivious, I have to say, to the cost of living crisis many people face."
Brian visited Nigel O'Sullivan of Louis Copeland in Cork, and specifically their made-to-measure workshop, who said "the demise of the shirt and tie has been predicted before, and he never feared it wouldn't come back".
"The suit and tie never left us", Nigel says. "What happened first was everybody wanted dress suits for their weddings and their weddings were quite small, so everybody went into dress suits, wearing black tie", as there was more money in the budget.
Nigel adds that they were "sick of sitting at home, wearing casuals" and instead wanted a bit of glamour on their big day.
"Ties are always a big part of suiting", he adds. He recalls how in 2003 the Dutch tried to introduce casual Friday but that inevitably workers make a return to suiting.
The return to working has spurred this on, too. Nigel recalls how one employer tried to coax workers back to traditional office wear by introducing "Friday tie day".
Is it really important to your performance if you wear a tie, Brian asks? "I feel naked without a tie", Nigel responds.
Brian put this mentality to the test by visiting the South Mall area of Cork, which is the traditional legal and financial heart of the city. "All of those I spoke to yesterday who still feel the need to dress quite formally", he says.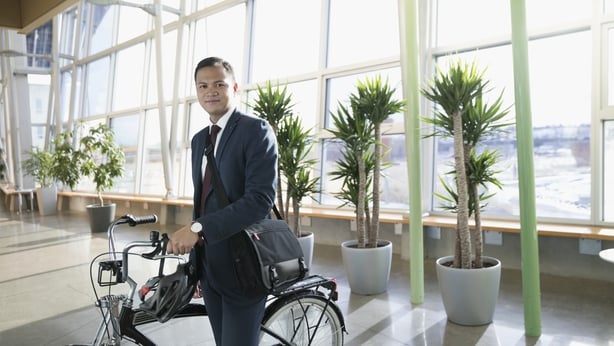 "I'm only new to the scene so I said when I'm starting out it's better to wear a shirt and tie as opposed to going casual when I'm just starting", one person told Brian. "I'd feel happier in myself wearing the shirt and tie."
Although Brian assumed it would be the younger generation setting the tone for the office now, this young worker says not all businesses are ready for that. "I think sometimes with the bigger firms they might, as you say, lead the way in that respect but it's still quite traditional here on the South Mall so I think I'll have to stick with that for the time being."
With a cost of living crisis looming, buying ties and shirts can become expensive. "It's just something you have to factor in", another worker tells Brian.
What, if any, difference does dressing a certain way make to work and your performance, Brian asks. "It's convention, really", another worker says.
"Younger people, generations behind me, would be very much casual or smart casual as well. But in the legal profession, I'm inclined to say, the old traditions are being upheld in relation to shirt and tie and jacket."
For the full interview, listen back here.