Our skin tends to take a bit of a beating in December. Just think of all the times you skipped taking off your make-up before bed, not to mention the excessive consumption of Christmas chocolates.
Now we're moving into January, it's time to make up for the errors of the past and show your skin a bit of love. Instead of buying expensive new serums and starting a 12-step skincare routine, there are plenty of easy, cheap and quick things you can adopt to help transform your skin.
Taking on some of these resolutions will help you on your way to clear and glowing skin…
1. Drink more water
The world of skincare can be overwhelming, with everyone seemingly expecting you to know how to use glycolic acids and retinols. However, one of the most important rules of clear and glowing skin is cheap and easy – all you have to do is drink more water.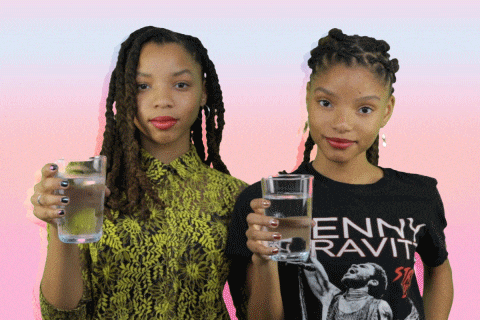 2. Take your make-up off
This isn't new news, we all know we should be taking our make-up off at night, but how often are you skipping this crucial step? Make this year the year you never go to bed with foundation on – not only will your skin thank you, but your bedsheets probably will too. It takes a few seconds before hitting the hay so it's an easy thing to stick to – just make it a non-negotiable.
3. Follow the 60-second rule
Many of us are skimping on a vital part of any skincare routine: washing your face. Instead of dumping on some cleanser and rinsing it off as quickly as possible, some experts champion the 60-second rule (cleansing your face for a whole minute). The extra few seconds could be a game-changer this year, particularly if you have oily or acne-prone skin.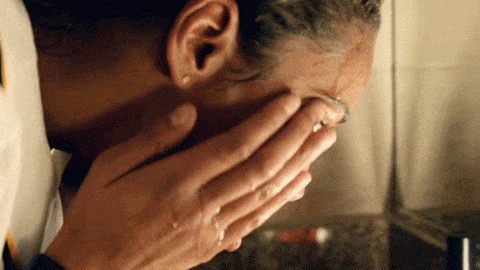 4. Ditch the wipes
If you're still using make-up wipes, you might not know that most aren't biodegradable. They're bad for the environment and contribute to those gross fatbergs in the sewers if flushed – not to mention some experts say they're harsh on your skin. Be kinder to yourself and the environment by choosing gentler, more sustainable ways to remove your make-up. We recommend a good cleanser and a muslin cloth, or micellar water.
5. Apply sunscreen every day
Again, this is an obvious one – you know you should be wearing SPF every day, but few of us actually slap it on 365 days a year. Even when the weather is overcast your skin can be damaged by those sneaky UV rays, meaning suitable protection is an absolute must.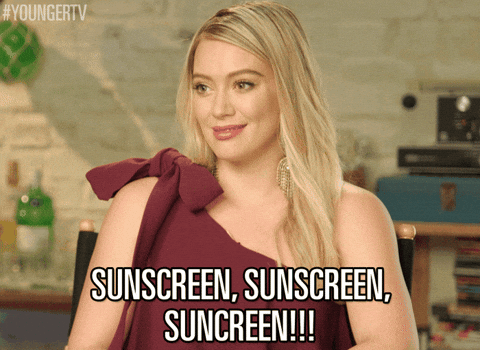 6. Show your neck some love
Skincare tends to be focused around our face, and we're used to cleansing it properly and applying our favourite serums and moisturisers. So why do so many of us stop at the end of our chin? Your neck also needs some TLC, and all it takes is extending your products down a little bit further. Easy.
7. Clean your make-up brushes
If you can't remember the last time you cleaned your make-up brushes, they're way overdue a wash. Experts recommend you clean them every week – after all, you don't want the dirty brushes to clog up your pores and potentially cause breakouts.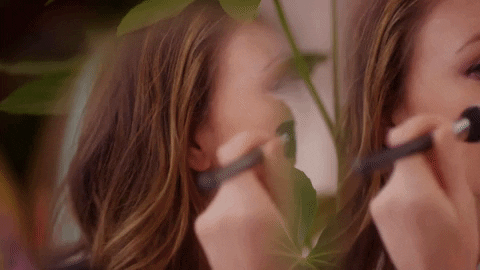 8. Stop picking
Few things are more tempting than squeezing spots or picking at blackheads. We've all done it, which means we all know it does more harm than good. If you really feel the need to pick, book in a facial and leave it to the professionals.