Ruth Negga continued her style streak last night as she walked the red carpet at the Gotham Independent Film Awards in New York City, wearing a dazzling black gown encrusted with jewels.
The Irish star made a statement on the red carpet, as she was nominated for Outstanding Supporting Role at the Gotham Awards for her role in Passing.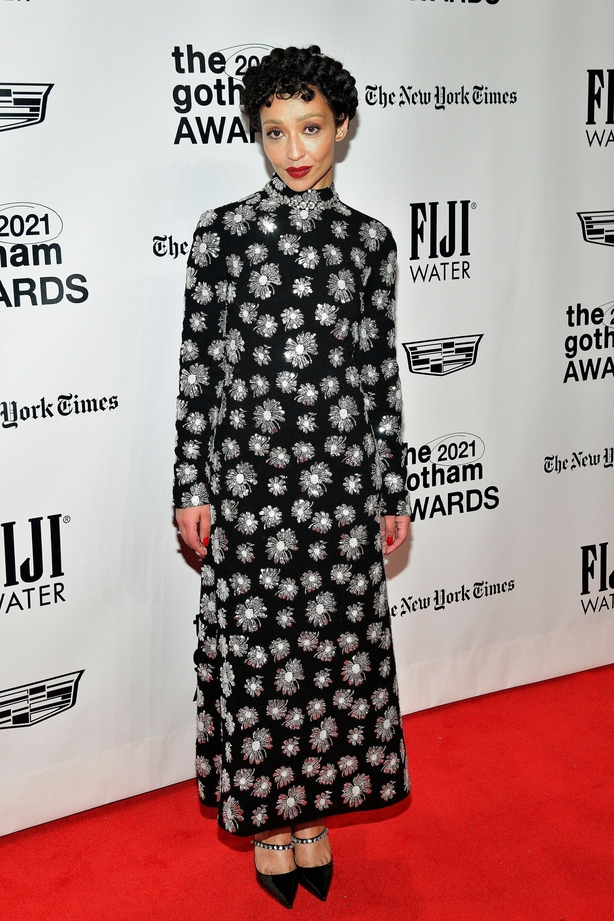 Now in its 31st year, the Gotham Independent Film Awards is one of the most important ceremonies for indie films, celebrating the achievements of independent filmmakers. The star-studded event was held in the glamorous setting of Cipriani Wall Street, and the celebs dressed to impress.
Ruth wore a stunning floor length black gown emblazoned with floral motif crystal clusters. Featuring a turtleneck, long loose sleeves and a slightly relaxed silhouette, it was the perfect blend of retro and contemporary, and in line with Ruth's fondness for unexpected styles.
She accessorised with a simple chunky diamond necklace that complemented her gown, as well as a pair of black pointed-toe heels with a crystal-embellished strap.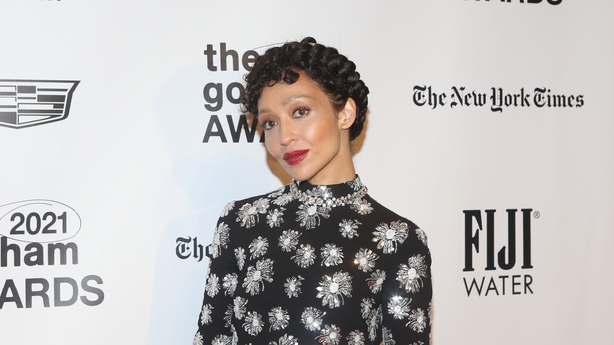 What really made her outfit pop, however, was her hair and makeup which contrasted the modern gown perfectly.
Her short cropped hair was styled into tight, glossy natural curls that framed her face, while her makeup was rich and dramatic, with a bold red lip and shimmering peach eyeshadow adding warmth to her face. Her brows were kept light and sparse, letting the red lip do the talking, while a swirl of peachy blush brought the look together.
She matched her nails to her lipstick, wearing a vibrant scarlet shade on her long nails.