For the three finalists of Glow Up Ireland, Niall Casey, Michael Ryan and Glen Edwards, making it to the final has come in a flash. Like anything thrilling, challenging and fun, it's been a blur, with the three makeup artists (MUAs) coming to grips with being public figures just as rapidly.
Glow Up takes inspiration from the UK show, and being its first Irish season it's been a learning curve for everyone involved – especially the MUAs.
Can Glen... read minds?! ??

It's the Glow Up Ireland semi-finals! Who's gonna make it to the finals? Find out, 9.30pm tonight ??#glowupirl pic.twitter.com/XNTOtjfNPz

— RTÉ2 (@RTE2) October 14, 2021
"I have to watch each episode twice, once behind a pillow", Michael says in a Zoom roundtable chat before the final episode, which airs tonight. "So I'm kind of like, oh, God, I can't believe they're showing this and then a second time to actually see what happened."
"You don't realise the cameras are filming you at certain points", Niall says, adding: "You're more nervous about what they're going to show than anything."
And arguably with good reason. Over the course of eight episodes, the three finalists open up in ways that push at boundaries, discussing mental health and gender expression and identity with a frankness that took even them aback sometimes.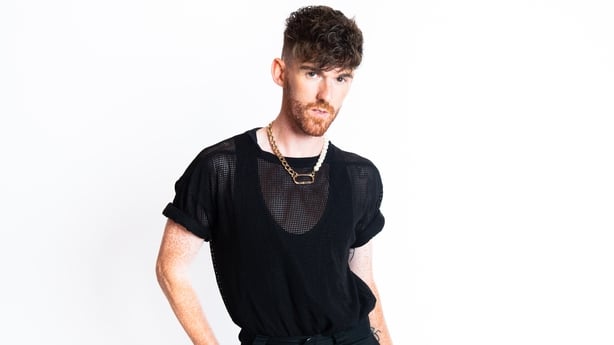 "I struggled with that a lot during the show because there's certain points when you're telling a personal story and you kind of feel like you're putting your heart out there and then it's going to be critiqued", Michael says.
"But obviously it's a makeup show. They're critiquing the makeup, not the story behind it. But sometimes it's really hard to stand there and listen objectively to it because you just want to cry all the time."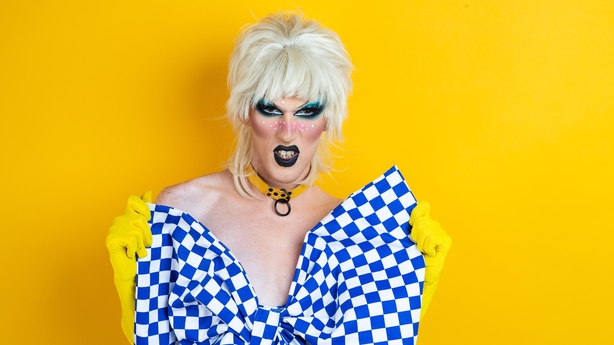 He continues: "It definitely opened up a lot of conversations because a lot of the stuff I talk about on the show is stuff that I don't really speak about in my everyday life and a lot of my family even haven't really had those conversations with me."
For Glen, who is gender queer, he found the response surprising too, saying: "I'd be the same when it comes to talking about being queer gender or queer in any way, shape or form. I don't really talk about it with people because it's just who I am."
The response from viewers has been emphatically positive, too, with many not used to seeing "someone on National Irish TV talking about being queer gender".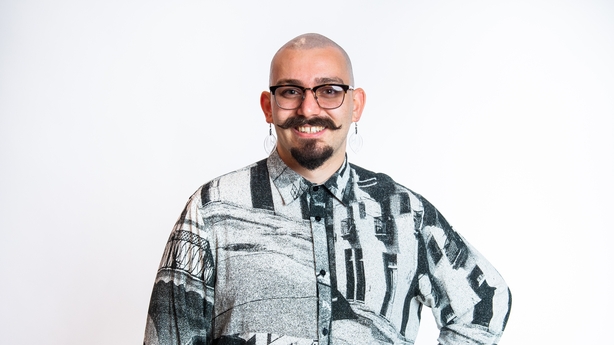 Even among the finalists, who each have their own story of trying to find communities and support at varying stages of their lives, being given a platform to express themselves in front of thousands of viewers – and each other – has been eye-opening.
"I think being on the show has really opened me up to different people's life perspective, especially for the final three where we're three queer people and we all come from a different perspective on that", Michael says.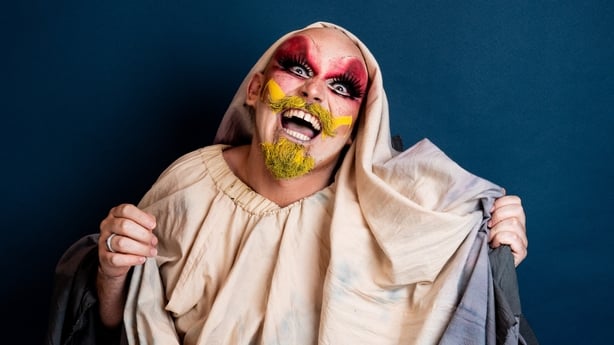 "Glen is queer gender. I obviously do drag, Niall is the Gen Z confidence that my generation missed out on slightly! So I'm just learning so much from how different people come at makeup and their journey there."
The show itself has become a support network for them, too, says Glen: "I feel like we kind of discovered a completely new support network with the nine other makeup artists. We have this weird little community of crew and cast from the show, as well as people who have been messaging us."
And for fans of other campy, competitive shows, there was no back-stabbing, back-talking or even back rolls, according to the finalists!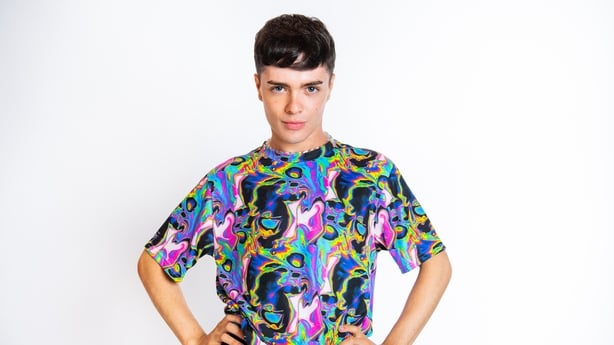 "Going from what you see in competition shows on TV and you're like, everybody's so out to get each other", Glen says. "And then we got there and you're kind of expecting that, but then everybody was so lovely and supportive.
"If you were confused about how to do something or you weren't sure about something, someone else had that knowledge and they would help you. That was a really healthy experience, because then we could enjoy it rather than watching our back."
Being a new show, it was a learning curve for everyone, even host Maura Higgins who was tasked with checking on contestants and keeping their spirits high.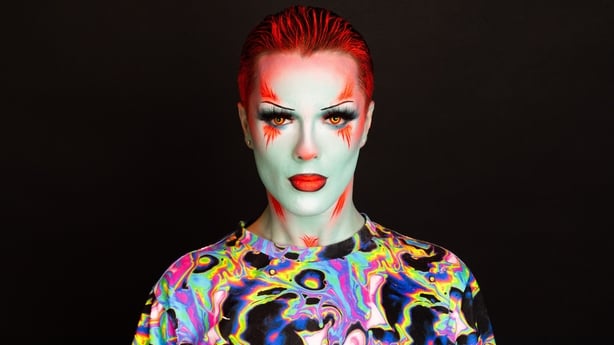 "I didn't envy her job on the show because a lot of the times when she comes in to talk to us, we've just finished some really stressful, traumatic challenge and she has to come in and kind of get us to talk again", says Michael. "And we're all kind of like sitting there like shell shocked on a couch, being like, don't talk to me."
And it's no surprise that the contestants were star-struck by the Love Island beauty on the regular. "I was a fan girl, major", says Niall, laughing. "I would just tell her, like, 'I'm obsessed with you'. It was a bit creepy, I think, sometimes."
Central to the show was an awareness that social media plays a major role in the makeup industry now, with everyone from Kylie Jenner to Jeffree Star dominating the industry through their cleverly curated online presence. Niall found a huge following through TikTok, and knows how influential social media can be in your career.
"It has taken a huge effect on the makeup industry because if you put a product on TikTok, like a famous blogger, it sells out. There's a huge market there, and so many people are using the app, so it's really easy to grow and to put yourself out there."
We need your consent to load this Instagram contentWe use Instagram to manage extra content that can set cookies on your device and collect data about your activity. Please review their details and accept them to load the content.Manage Preferences
Glen adds: "I think it's really raised the standard as well. Like me and Michael come from is like doing makeup for nightclubs. The lighting is not that perfect! Everybody on TikTok, Instagram and YouTube have all this perfect lighting, and you can see every last detail of their look."
"There's such a wealth of knowledge online for makeup that was never there", Michael adds. "Like when I started makeup was like twelve years ago when YouTube was just starting. If you wanted to learn how to do makeup, you kind of have to go to someone physically and get them to teach you. Now you can go on the Internet and look up any look."
Over the course of the show, the finalists got to work alongside some of the biggest names in Irish makeup, such as James Mac Inerney, Keilidh Cashell and, of course, judge Cathyann Mac Allister, but who would be their dream client?
For Niall, it'd be "Halloween makeup on Maura Higgins", while Glen says Billy Porter because of his "androgynous vibe" and Michael says he'd like to get his hands on Harry Styles, if only to touch his face. With the talent these three have shown in just seven episodes so far, they may well get there!
Watch Glow Up Ireland on RTÉ2 tonight at 9:30pm.