After weeks of blazers, leather boots and the odd tailored blouse or two, it can be easy to forget that Kate Middleton made her name as the Royal Family's most glamorous member on red carpets.
And at last night's premiere of No Time to Die, the latest James Bond film, the Duchess of Cambridge proved why she's the queen of red carpet style as she dazzled onlookers in a regal gold gown.
Kate attended the premiere of the highly anticipated film with husband Prince William, as well as Prince Charles and Camilla Parker Bowles, which was held at the impressive Royal Albert Hall in London.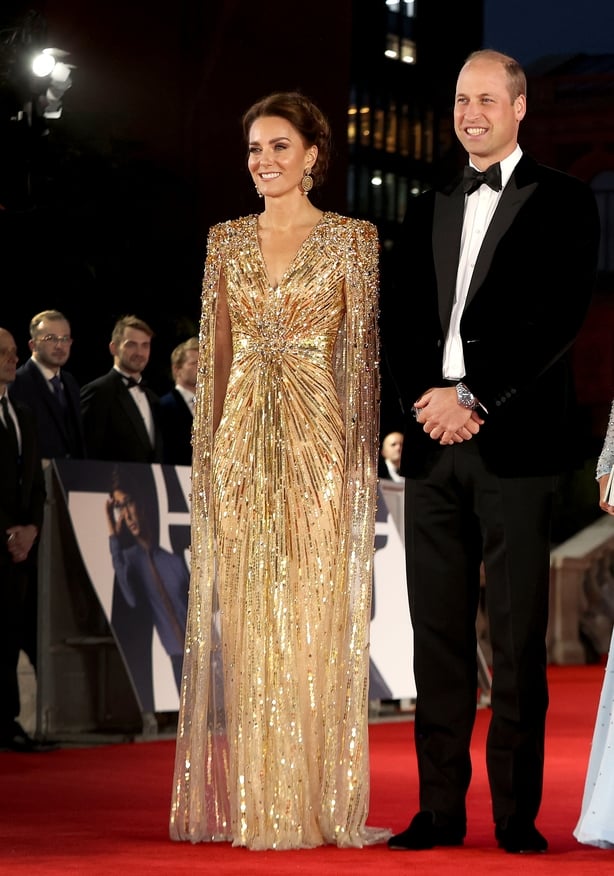 While a new Bond film is enough for a celebration, the Duke and Duchess were no doubt eager to support this one, as the premiere will benefit charities that help current and former members of UK special forces, the Secret Intelligence Service, the Security Service and GCHQ (Government Communications Headquarters), according to the 007 website.
The crowd was also said to have included many NHS and armed-forces front liner workers, who were invited as a thank you for their work in the last 18 months.
As any film buff will know, the premiere has been a long time coming, as No Time to Die was originally slated for release in April 2020, before the outbreak of Covid-19. After two more changes in release date, the film finally comes out on 8 October.
With that in mind, it was no wonder Kate went all out with her look for the evening.
Arriving last to the red carpet, the Duchess stepped out in a breathtaking gold gown by Jenny Packham, one of Kate's favourite designers.
Read more: Daniel Craig leads fashion pack in pink blazer for Bond premiere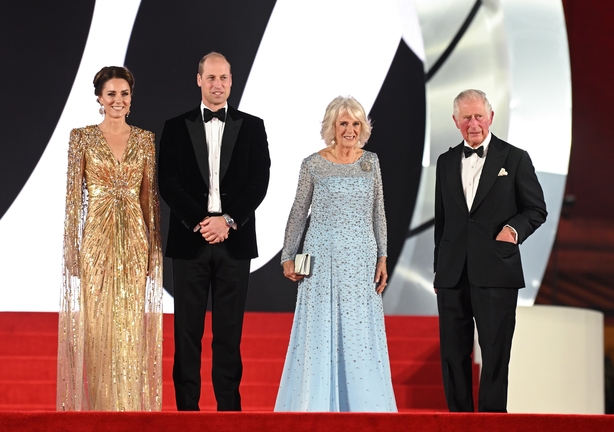 Heavily embellished with sequins, beads and other baubles, the seemingly custom piece featured a dramatic v-neckline, cinched waistline, structured shoulders and a shimmering semi-sheer cape, all in the same regal gold sequin material. The sequins radiated out from the centre of the dress, turning semi-sheer at the hem, revealing the gold-hued chiffon of the dress.
The Duchess paired this stunning gown with a pair of the Fenix style pumps from Aquazzura, in matching gold. The striking shoes feature a pointed toe and intricate cutouts along the ankle. She didn't hold back when it came to jewellery either, as she wore an intricate pair of circular drop earrings from O'Nitaa, a citrine cocktail ring.
She wore her hair in a full and voluminous up-do, with curls pinned and twisted into a romantic silhouette, while her makeup was warm and golwy, with a bronze smokey eye, a nude lip and lashings of shimmering warm blush.
According to The Daily Mail, not even Daniel Craig could keep his eyes off Kate, as he's reported to have told her, "You look jolly lovely!"