Suzy Griffin catches up with James Patrice (aka Malahide Woman) to discuss his skincare and beauty secrets.
James, you've got the most amazing skin. I know you take your skincare very seriously, tell us how to get your glowing skin, please.
Bejayney Suzy, I don't know about that, but thank you! I suppose I've always tried to look after my skin in some capacity, even if it wasn't as detailed years ago as it may be now (when I actually remember to use half of my lotions and potions that is).
I think the key to finding a skincare regime that works can ultimately be trial and error. I would have sporadically sensitive skin and have had my fair share of reactions over the years to even the most high-end of products.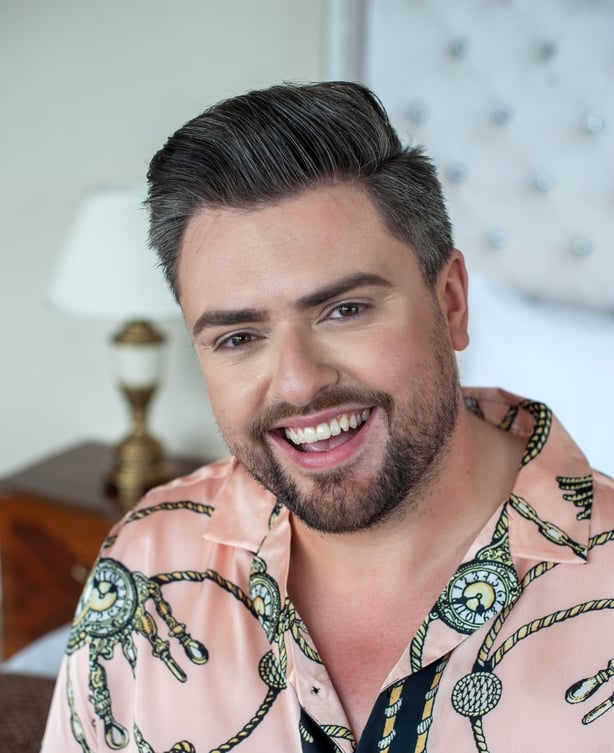 I try to introduce new bits into my routine in a slow and phased basis, so as not to shock my skin and cause any unwanted impact. Once you've found your core items what work - cleanser, serum and moisturiser - that's half the battle.
It's like finding the perfect fella, your skincare should make you glow and not rot the soul off ya! I swear by the Skingredients Pre Probiotic Cleanser, a Cerave Hydrating Hyaluronic Serum that I rotate with the Skingredients Vit A + C serum and for a good dose of moisture should I need it, Clinique Moisture Surge. Right, that's the skincare sorted. Where's the fella?
We need your consent to load this Instagram contentWe use Instagram to manage extra content that can set cookies on your device and collect data about your activity. Please review their details and accept them to load the content.Manage Preferences
Malahide Woman's makeup skills are something to behold, where did she learn her tricks of the trade?Doll has become quite the purveyor of a dramatic visage, I must admit. I absolutely love make up. I think it stems from seeing my mum do her make up when I was a child, to then seeing my sister Vanessa at the kitchen table on a Saturday night lashing on a look - I adore seeing the transformative prowess of a bitta slap!
I definitely picked up a few tricks from Vanessa, and she was actually the first person to put together Malahide Woman's face. Of course, what started as some subtle hues of gilded glamour soon evolved into a double stack set of lashes and ombré lips for days. Sure why not?
When it comes to enhancing one's skills, you just can't beat TikTok tutorials and Instagram reels. There's a new trend or hack every day and while you wouldn't be trying them all (you'd be exhausted and wouldn't have a lash left), it's great to scope out some new methods to suit your own style of maquillage.
Malahide Woman's tip? Lash the lippy and keep her lit!
We need your consent to load this Instagram contentWe use Instagram to manage extra content that can set cookies on your device and collect data about your activity. Please review their details and accept them to load the content.Manage Preferences

There's been lots of chat about how social media has helped boost the popularity of 'tweakements' like lip fillers, do you think social media has changed our perception of beauty?
Absolutely, which I believe is a direct result of the accessibility of media and its definition of perceived 'beauty'. Years ago, if you flicked through a magazine you could almost always say with confidence that an element of editing or photoshop had been carried out on advertising campaigns, but the issue nowadays is that the option not to willingly expose yourself to such editing has diminished considerably.
Instagram itself is a magazine and sometimes it can feel like there's a constant comparison to yourself at the touch of your fingertips, regardless of how you attempt to cultivate your newsfeed. As a result of this, it can be quite overwhelming at times to look through social media and see what can be heralded as a new type of (often edited) beauty.
Of course, everyone is entitled to post whatever they want on their own feed, but a little transparency can go a long way. Hopefully we'll see more of that in the future.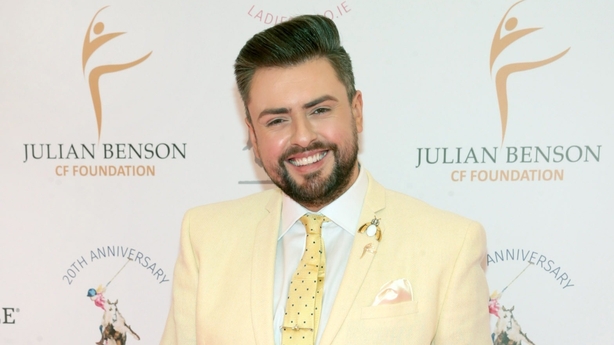 Do you think those with influence should stay away from photo editing tools?
We all enjoy a little touch of ambience or contrast here and there, particularly if a picture has been taken in poor light or the quality of a camera isn't the best. Once it doesn't veer into the next extreme whereby someone feels obliged to completely alter their own image, of course. Not only is that potentially damaging to those who view the image, but also to the person in the picture themselves.
Would you ever consider cosmetic procedures like botox or fillers? What about Malahide Woman?
Do ya know what? Never say never! All I've ever had done is a hydra facial where they suck all the you-know-what out of your skin and I think that's enough for me for now. But that's not to say that I wouldn't consider something in the future - with the right research and a little self-reflection, I believe everyone is entitled to enhance themselves when the time is right (or when your chin starts getting a little too familiar with your nether regions).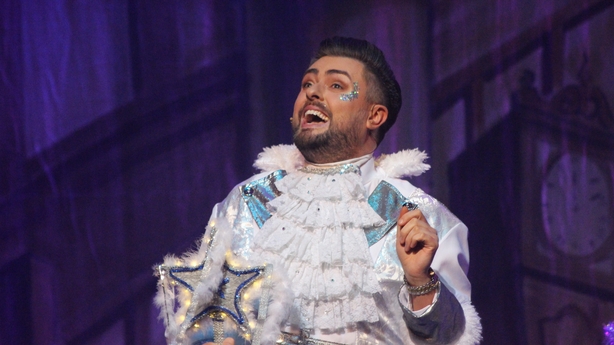 What makes you feel beautiful?
Ooh, I love this question! I think once you start to realise that you as a person are an incredible entity on this earth, who means so much to your family and friends and who deserves all the love and joy in the world, then you can really start to appreciate your own sense of beauty and indeed self-worth.
Always remind yourself that you're feckin' mighty! Plus, a flat white and a little jaunt around the shops will have you easily giving Gigi Hadid a run for her money in the strutting stakes.