"Everything was so suppressed or locked down, I suppose, that I think it's really nice that people are dying to get back and have a bit of fun with fashion," Shelly Corkery told me over the phone on Wednesday morning.
The Brown Thomas Fashion Director was minutes away from launching her Autumn/Winter 2021 virtual fashion show, revealing the latest trends and biggest brands to catch her eye for the season ahead.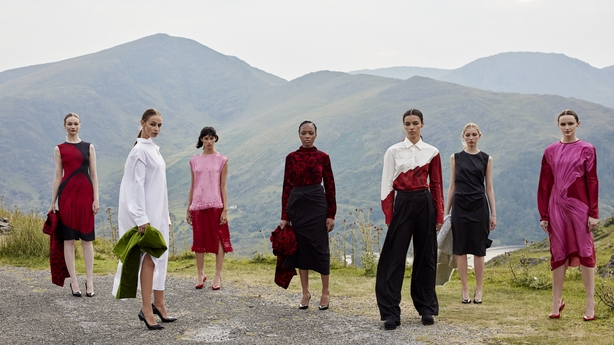 "Business is fantastic," she beamed, "and a lot of people are back on the buzz with fashion because we've all been living in our comfortable clothes - loungewear, jersey activewear and denim."
Despite moving into the colder months, Shelly insists that people are ready to ditch their leggings for something more special as the country slowly but surely emerges from COVID restrictions.
"It's now about elevating outfits. Keeping still that baggy, louche trousers, but I think people are dying to get back into dresses," she explains. "I think that's one big key trend that we're seeing [as] relevant in all brands across the business right now."
Indeed, Bottega Veneta and Alaïa have created cosy yet fitted knit dresses for the cooler months, while Balmain's A/W collection delivered a futuristic-looking knit crop top and skirt combination.
"Knitwear is huge," says Shelly. "Category number one will be dresses; then, obviously, coats are always huge for winter; then, for sure, knitwear. There's a huge amount of knitted dresses around."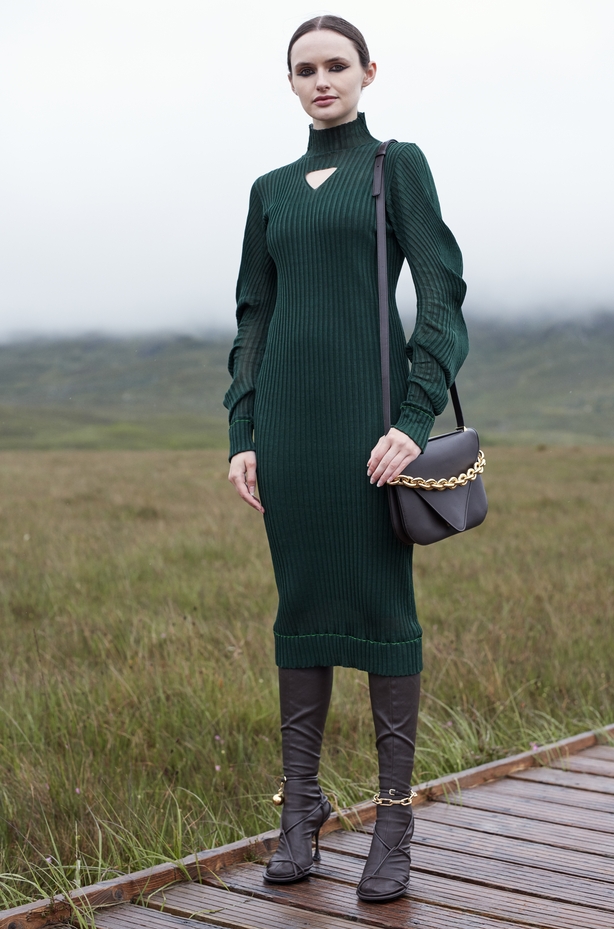 The pandemic has undoubtedly had an influence on current fashion trends, with Corkery attributing the recent popularity of colourful shirts and statement necklines to so many of us working from home and only being seen via Zoom.
Despite restrictions easing across the country, the impulse to dress up our top halves hasn't gone anywhere, with designers such as Victoria Beckham, Celine, Gucci and Alberta Ferretti delivering frilly, eye-catching necklines.
"A lot of frills, actually," agrees the Cork-born Fashion Director. "Isabel Marant has a beautiful trench that just came in the other day with a ruffled collar which I think is really nice. I think 'above the keyboard' is what they're calling it; it's just about what's visible."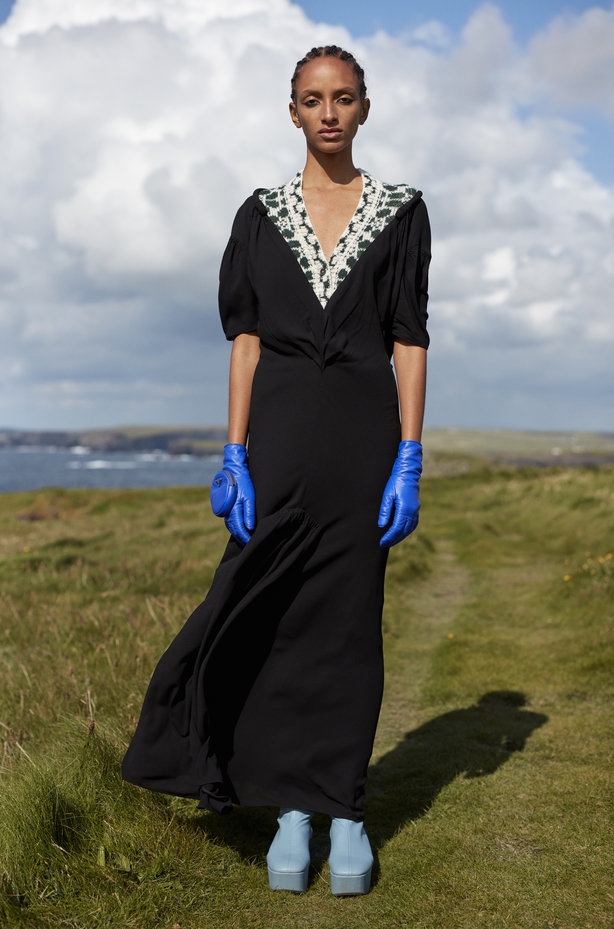 Now that our social lives are slowly but surely returning to some level of normalcy, fashion lovers will be thrilled to indulge in the many accessories that Autumn/Winter 2021 has to offer.
"The bright blue [Prada gloves] worn with the green coat and yellow coat - they're all clearly about pops of colour. Even though Prada has a lot of colour, with the coats there's still a lot of blacks in that collection. I think, again, it's really showing the optimism."
"I think that beautiful bright yellow [Prada] coat is absolutely stunning. The pale blue boots paired with a navy suit really popped with the little, pale blue top underneath it. It's about pops of colour everywhere to elevate the mood of the season."
We need your consent to load this Instagram contentWe use Instagram to manage extra content that can set cookies on your device and collect data about your activity. Please review their details and accept them to load the content.Manage Preferences
If you're looking to invest in one key piece to see the year out, Shelly advises on picking between a statement coat, a knitted dress or an eye-catching accessory.
"I think a colourful coat would be very nice this season, I particularly loved that yellow one [from Prada]. The other one I loved was the green from Khaite. I think a really big pop of colour in your coat is something we wouldn't have been seeing a lot of recently."
"Logo is also quite important," she adds, "when you look at the Gucci logo and the Balmain logo, I think it's quite 80s and I think that's a quite important trend for the season."
"The knitted dress from Bottega is gorgeous, and so are the blue gloves with the little pocket from Prada, and those Bottega boots with the tourquise, gummy sole - I think that's a great colourful look for the season."