The countdown is finally over, Love Island has arrived and, going by our Twitter feeds, viewers are already hooked on this year's drama. Only one day in and we're not sure what's hotter, the islanders or the memes?
I don't know if I'm more excited for @LoveIsland or the memes that will follow … 😂😂🌴

— Tyne-lexy (@tynelexyclarson) June 28, 2021
On last night's show, host Laura Whitmore introduced us to a group of stylish singles and while it remains to be seen as to which couples will mug each other off and which ones will stay loyal, it's clear that they'll all be looking well while they crack on.
Love it or hate it, the show has an undeniable influence on summer fashion trends, with last season's islanders bringing flared co-ords, embellished jumpsuits and v-bar bikinis to the fore.
Going by this year's crew, it looks like we'll be putting a lot of trust in our bikini tops...
THE TRUST SHE HAS IN THAT BIKINI TOP 😧 #LoveIsland

— Jen Morris (@JenMorrisie) June 28, 2021
these gals look amazing in them but those underboob revealing bikinis stress me out so much #LoveIsland

— karyn (@redlemonader) June 28, 2021
As always though, the Love Island crew truly bring their fashion A-game when they're lying poolside in their swimwear – and there's one particular style that's reigning supreme in the villa this year.
As the young women made their slow motion walk to the villa, viewers couldn't help but notice a daring under-boob trend...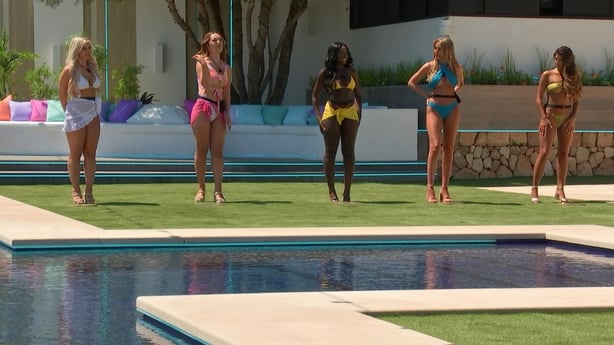 Liberty wore Bailey's luxury bikini from Shaks Boutique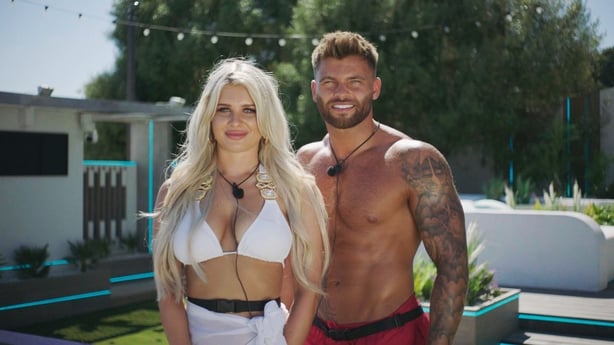 Sharon wore the tie dye front knot high cut out one piece from AliExpress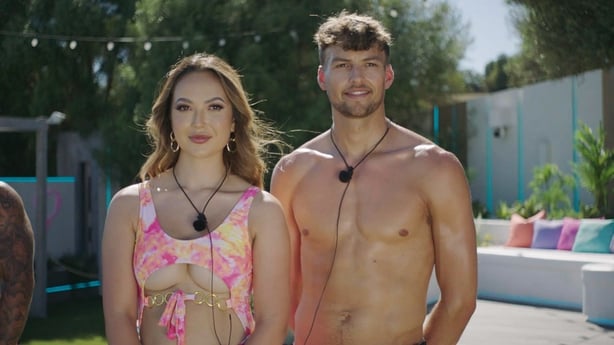 Shannon wore the olive multi-ring bikini from Pretty Little Thing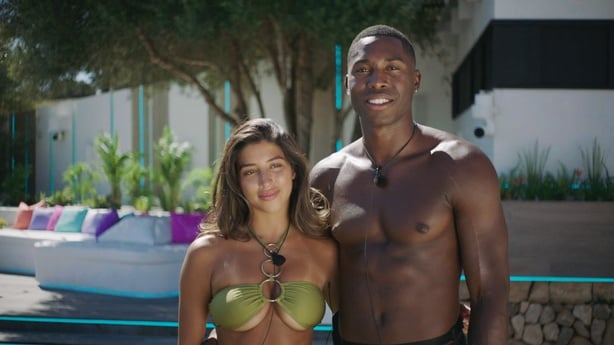 Faye wore the blue glitter cross front bikini top and cheeky bottoms from Pretty Little Thing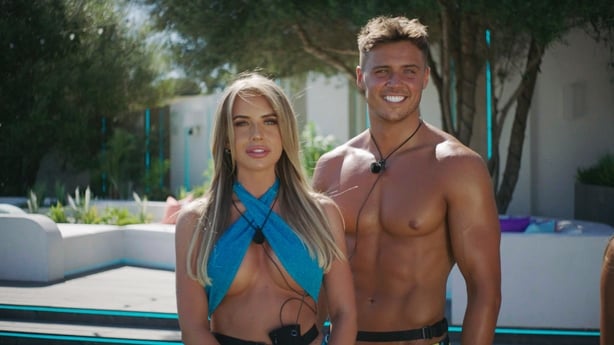 Kaz wore the sunset glow bikini from Oh, Polly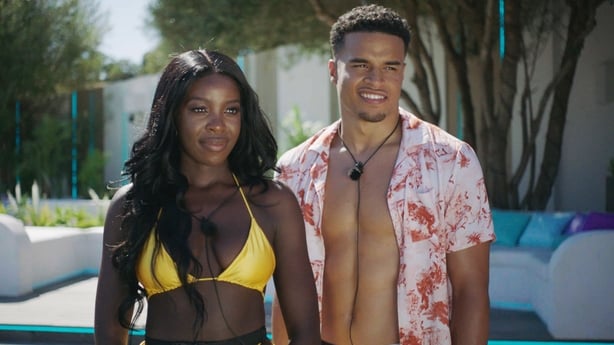 As for the boys, the swimming trunks were fairly standard and can mostly be found on I Saw it First - the official fashion partner of Love Island.
However, one islander did stand out among the rest and even managed to get the approval of host Laura Whitmore.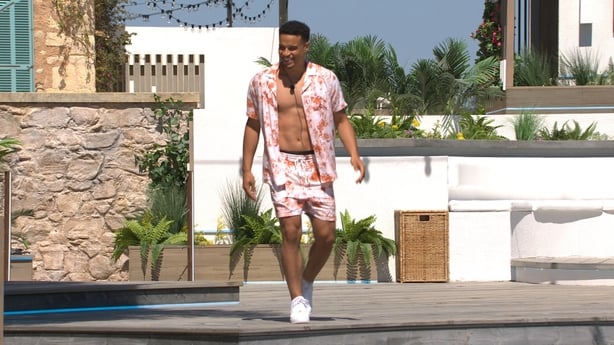 Toby swapped his football shorts for a co-ordinated summer short and shirt. The cream and red printed combo can be found on I Saw It First.