It was a big night for Fontaines D.C., as the Dublin band walked another red carpet in a year full of award nominations for them.
Nominated for the Brit award for International Group, the band made a dazzling appearance at the London ceremony, one of the first indoor award shows to be held in the UK since the outbreak of Covid-19. Although they lost out to American group Haim, they won big when it came to their stylish looks.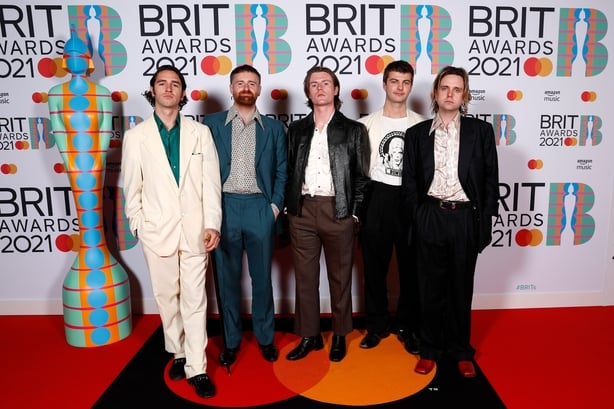 The lads have already shown their flair for daring looks, having dazzled at the virtual Grammy Awards earlier this year in an assortment of looks by MCQ by Alexander McQueen, the luxury fashion brand's ready-to-wear range known for its slick tailoring, vibrant prints and punk-inspired details, as well as a statement floral suit by Lucinda Graham, a Belfast-based designer.
However, last night they opted for slightly more traditional looks, looking suave and chic in a mix of sharply tailored suits in a range of daring colours.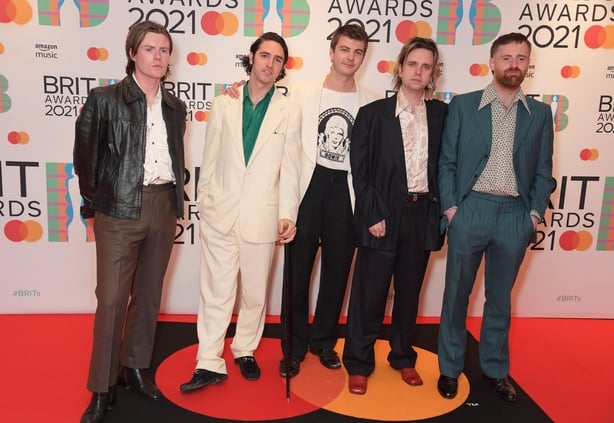 Conor Curley chose a retro-inspired look, wearing a distressed black leather bomber jacket over a white shirt and brown trousers that flared slightly at the hem. He added a pair of dark leather ankle boots to complete the look.
Carlos O'Connell, however, went bright and bold, choosing a loose-fitting off-white suit, with an oversized blazer and slouchy trousers. He paired this with a bold emerald green shirt and black leather loafers.
Grian Chatten went for an 80's-inspired look, wearing a cream blazer over a black and white Bowie t-shirt and sharply tailored black trousers. Conor Deegan III added some print to his look, wearing a muted pink floral shirt under a loose-fitting dark suit. He paired this with red shoes and a smattering of rings.
Finally, Tom Coll chose a striking teal-hued suit in an understated striped pattern. He wore this with a statement printed shirt with large lapels that added a 70's feel to his look. He finished the look with black leather shoes.