Pink hair swept Instagram in 2020, and the bold trend looks set to stick. Chrissy Teigen is the latest celebrity to dye her locks a bubblegum colour, joining the likes of Dua Lipa and Taraji P Henson.
Pink hair was huge in the Nineties, modelled by the likes of Drew Barrymore, Kate Moss and Gwen Stefani.
The look saw a resurgence in the early 2010s when Helen Mirren dyed her hair a vibrant peach colour, with famous faces like Pixie Lott later following suit.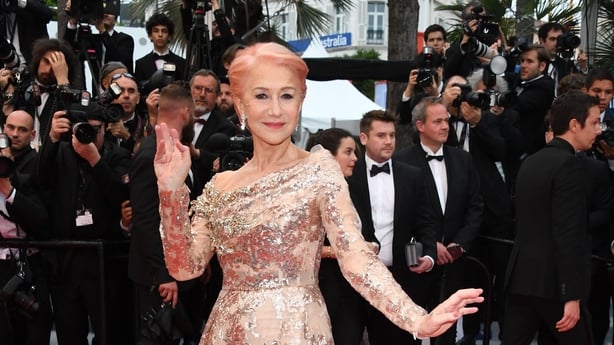 Since the beginning of the pandemic though, pink hair has been the ultimate at-home trend. If you're itching to make a change, these celebs will provide ample inspiration…
1. Chrissy Teigen
Chrissy Teigen's new look is simple but effective: straight bubblegum locks falling to her waist.
2. Dua Lipa
Dua Lipa is a hair chameleon, and one of her boldest looks was two-tone: her natural brown underneath, with hot pink on top.
3. Taraji P Henson
Taraji P Henson has her own haircare line, so it's no surprise she serves some serious looks in that department – including this curly hot pink weave.
4. Rebel Wilson
If you don't want to take the plunge with a full pink hairdo, take inspiration from Rebel Wilson and dip the ends of your hair in fuschia.
5. Kaia Gerber
Model Kaia Gerber also only dyed the ends of her hair pink – it's much more low maintenance, as you don't have to worry about touching up your roots.
6. Cardi B
Thanks to an impressive collection of wigs, Cardi B regularly experiments with different hair colours. This pink look oozed Hollywood glamour with long locks and gentle curls.
7. Demi Lovato
Demi Lovato completely changed up her style, cutting her hair short and dying the bulk of it pale pink.
8. Lady Gaga
Lady Gaga's long, pale pink look had a serious mermaid vibe to it.
9. Halsey
Halsey shows you don't need long locks to dye your hair pink – you can still get in on the trend with a buzz cut. To have even more fun, take a leaf out of her book and match your hair to your make-up.
10. Behati Prinsloo
Channelling some Nineties energy, model Behati Prinsloo paired her pink hair with a retro flannel shirt and stompy black boots.
11. Madonna
An all-black outfit will help your pink hair pop – a la Madonna.