Leading the charge on incredibly glam sustainability, Junk Kouture has been challenging post-primary school students across the country to create high-end designs from junk whether it be old tyres, toothbrushes, paperclips, or bits and bobs from the kitchen drawers.
Supported by Creative Ireland, the competition incorporates elements of environmental sustainability, fashion, art, design, and engineering, the annual event showcases aspiring designers aged 12-18 years from across Ireland as they rise to the challenge to create wearable fashion - the golden rule being that everything used must be 100% recycled.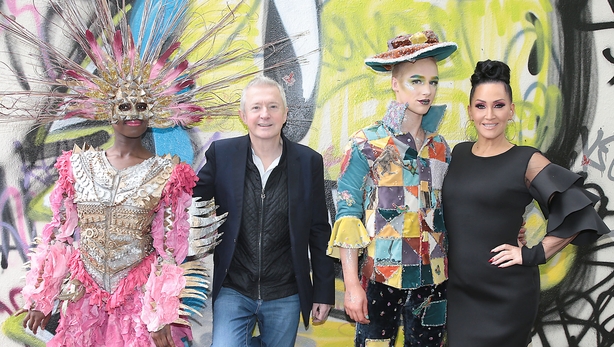 Now, for the first time ever, the Junk Kouture Grand Final will be televised, beaming the incredible designs of students into the homes of the nation and showcasing these talented young people who have waited so patiently throughout the pandemic for their moment to shine.
Presenters Emma Power and Laura Fox will be bringing all the action to RTÉ2 and the RTÉ Player on Thursday, February 4th, at 7pm, where they will reveal the next winner of Junk Kouture along with the help of celebrity judges Michelle Visage and Louis Walsh.
We caught up with RTÉ2fm presenter Emma Power to find out more about the upcoming final, sustainable fashion, and working around COVID.
The Junk Kouture final is coming up soon! How will it all work in these COVID times?
Yes, the Junk Kouture final is hitting TV screens very soon, and we're all thrilled that it's nearly here. The event turned 10 in 2020 so it was supposed to be a landmark year for the competition. The five regional shows took place across the country, early last year and they were honestly the best fun.
Everyone was so excited for the live final in the 3Arena in April, but unfortunately, it had to be postponed due to Covid-19. Once we knew the 3Arena couldn't go ahead, Junk Kouture did everything in their power to ensure students had an equally amazing opportunity to showcase their designs and talents.
We're all delighted to reveal that the rescheduled final will be aired on TV on Thursday 4th February 2020 on RTÉ2 at 7PM. The final was filmed in breathtakingly beautiful new venues across Ireland and has been adapted for the times we live in, not only granting students the opportunity to model their creations in a safe way but to also gain the experience of working with a camera crew as they filmed for the television broadcast.
It's very exciting for everyone involved, including myself and Laura Fox who are hosting the live final. We were the hosts of the five regional shows, and we're delighted to get the opportunity to see all of the finalists strut their stuff again, this time on RTÉ2.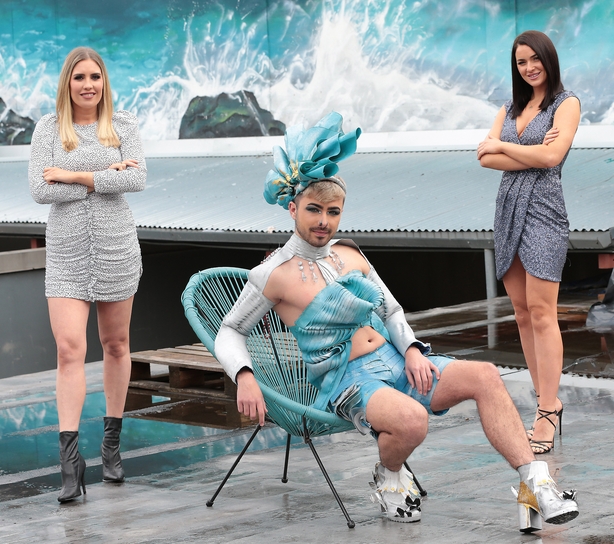 The imagination that goes into these costumes is incredible, are there any in particular that have caught your eye?
I honestly can't pick a favourite because there were so many amazing designs. I was blown away by the level of creativity, talent, and attention to detail for each costume. What's amazing about the designs is that they're made entirely from everyday junk. The golden rule is the outfit must be made from 100% recycled materials.
Some of the standout materials for me that were used this year were bike gears, lego, barbies, plastic single-use cutlery, hair extensions, old aprons, crisp packets, and shoe insoles. Anything goes when it comes to Junk Kouture!
There was one design called Element 13 that was made of exactly 43,846 aluminium ring pulls off cans. That will give you an idea of how much time and work these students put into their designs, and that's just one example, there are hundreds more. I've so much admiration for every single student that entered and I really don't envy the judges who have to choose a winner.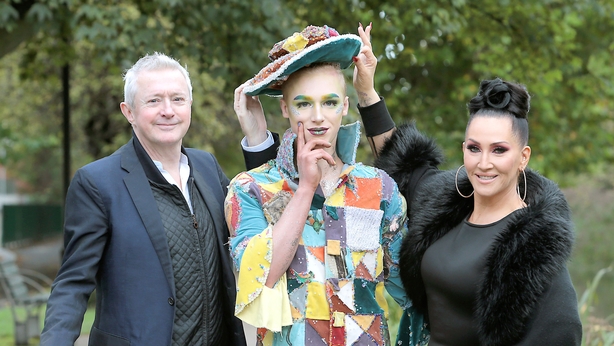 After a year of sitting at home in tracksuit bottoms, are you excited to have a chance to dress up?
I can't wait to dress up for the final. Like most people, I have spent way too much time in gym gear, baggy jumpers, and tracksuits. I'm all for the comfort, but we all need a bit of glam in our life.
Laura and I enlisted the help of stylist Laura Mullett, who ensured we looked glam for the regional finals, and I've no doubt she'll do the same for the final. Picking an outfit for an event like Junk Kouture is pretty tough, considering most of the entries look like they belong on a catwalk in Paris or Milan. All eyes will be on the student designs that night.
We need your consent to load this Instagram contentWe use Instagram to manage extra content that can set cookies on your device and collect data about your activity. Please review their details and accept them to load the content.Manage Preferences
Are you looking forward to working alongside Michelle and Louis?
Absolutely! Louis and Michelle are both household names in Ireland and across the world, so who wouldn't be excited? Louis was always my favourite judge on The X Factor, he's gas, and I adore Michelle Visage. They're perfect for a show like Junk Kouture!
I'm also looking forward to seeing Aimée perform on the night. Aimée is a former 2FM Rising artist and is an incredible singer.
We need your consent to load this Instagram contentWe use Instagram to manage extra content that can set cookies on your device and collect data about your activity. Please review their details and accept them to load the content.Manage Preferences
This event is a great reminder to us all to reduce our intake of fast fashion. Has it changed the way you think about clothes?
There has been such emphasis on the importance of sustainability in fashion recently, which has been great. Junk Kouture has been ahead of the curve in so many ways because it has been focused on sustainable fashion for 10 years now. Since the competition, I've really tried to educate myself more on sustainability. I'm still learning, but I've made an effort to buy fewer clothes and make use of the ones that have been sitting in my wardrobe for years.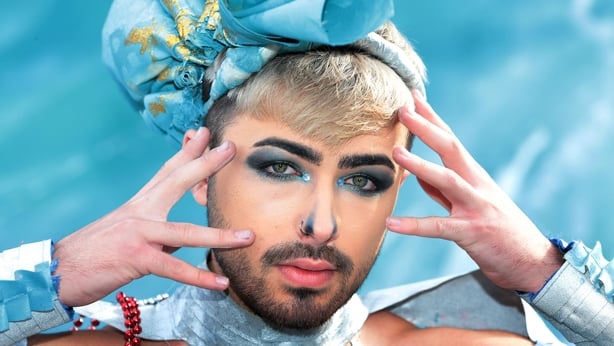 If you had to take part in JK, what would you make an outfit out of?
I think if I were to enter Junk Koture, I would need a really good design team with me because I'm not sure how good I would be. It's amazing what the designers can make with items we all have in our houses. I always have skincare containers for the recycling bin so I would definitely make use of them. I'm a chocoholic too, so the chocolate bar wrappers would be added to the mix with the odd fizzy drink can, maybe an orange or banana peel, old shoes, or clothes. You've really given me food for thought here.
Watch the final of Junk Koture on Thursday, February 4th, at 7pm on RTÉ2.