We all know by now how important it is to buy Irish at the moment. The goal is to keep money circulating in the community and support Irish businesses and families.
As someone who has a tendency to stick to my 'old reliables' in terms of beauty products, this year I've resolved to branch out and try some Irish alternatives. I popped a question box on my Instagram asking followers for their Irish favourite beauty and skincare brands and I've been following up on the answers for a week now.
What's struck me the most is the individual stories behind each brand. Irish people with a passion who've decided to go for it, entrepreneurs are working to the highest standard of innovative skincare and passionate make up lovers creating products championed by makeup artists globally.
Below are some of the beautiful brands suggested to me, most of whom have big plans for 2021.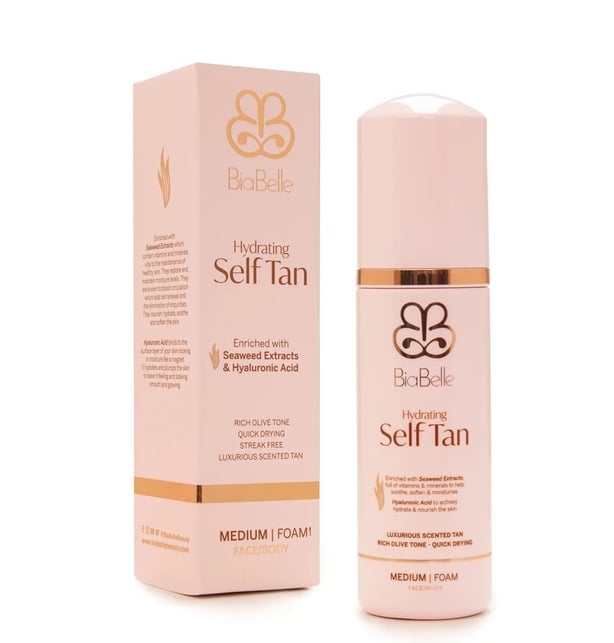 BiaBelle Beauty was launched in December 2017 by sisters Aoibh and Bláthnaid Murphy, Aoibh was unemployed at the time having just finished her degree in social science, while Bláthnaid was already working as a successful makeup artist.
Both sisters have a passion for beauty products and were keen to create luxurious high quality products at an affordable price. They started off with a range of luxury false eyelashes and have moved to include cosmetics including contour and eye shadow palettes and a range of fake tans including the beautiful 'Golden Filter' face tanning spray.
BiaBella tan is vegan and all packaging is 100% recyclable, it also boasts skin enhancing ingredients like hyaluronic acid and Irish seaweed extracts. The sisters' mum, Susan, has now come onboard to help with the business and the trio plan to expand their product range and team in 2021.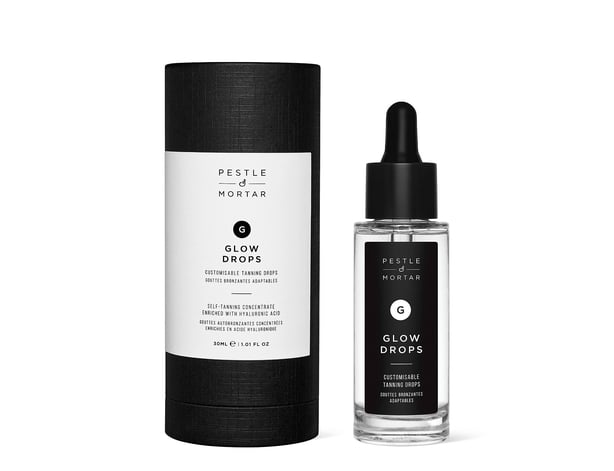 Pestle & Mortar was founded by husband and wife duo Sonia and Padraic Deasy seven years ago. Mum of five, Sonia, was inspired by her family ancestry (six generations of Indian Medicine) to fuse 'nature with science' and create simple solutions for beautiful skin.
Their Hyaluronic Serum has been a cult favourite for years now, and my perception of the brand has always been classy, clean hard-working products. Their stylish and beautiful range of products now includes 'Glow Drops' to create a natural tanned appearance without drying out the skin and Superstar Night Oil which promises to diminish the appearance of fine lines and wrinkles while hydrating the skin.
Later this year, customers will be able to enjoy a seamless personalised shopping experience on their newly revamped website and the brand also has plans to expand their skincare line further and add a completely new collection.
3. Kinvara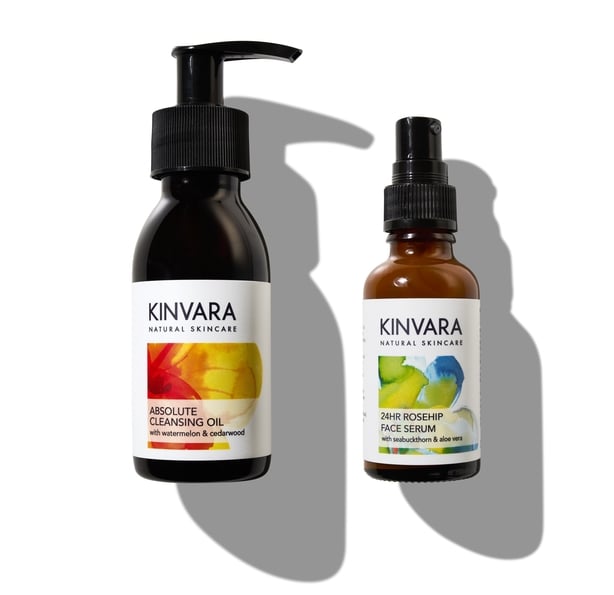 Kinvara was founded by Dr. Joanne Reilly in 2012 when she struggled to find skincare products for her own tricky skin that didn't cost a fortune or include some 'suspect' ingredients. In order to create a natural skincare brand rooted in plants, Joanne drew on her strong research abilities gained through her doctoral work in conservation ecology in Indonesia.
The Absolute Cleansing oil is a favourite amongst skincare fanatics, containing watermelon seed oil which melts easily into the skin and provides moisture without clogging the pores. Other best sellers include 24 hours Rosehip Face Serum and Rosehip moisturiser. Dr. Joanne is currently working hard to expand her product line further.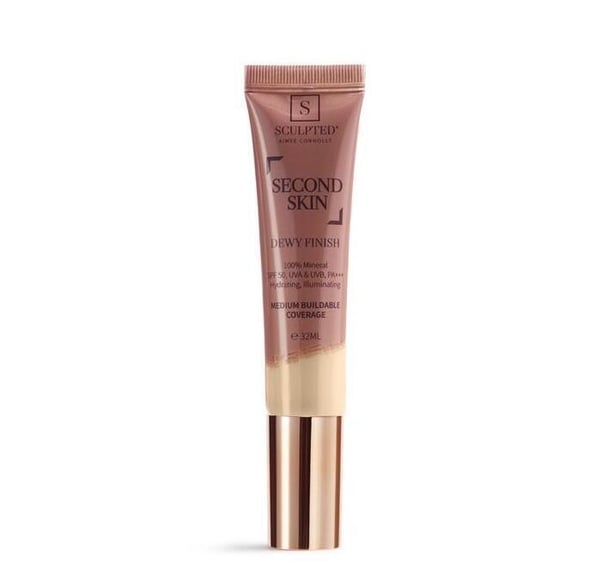 Sculpted By Aimee was founded by Aimee Connolly at just 23 years of age. The young entrepreneur kicked off her business with her multi-purpose sculpting palette and has been adding to her product line steadily for the past five years.
2020 saw the brand up their virtual offerings with shade matching and virtual consultations now available. As for this year, the Dublin woman has expanded the range of shades on offer in the ever popular Second Skin foundation (from 9 to 17) and has promised even more product launches this year, the next one due in March.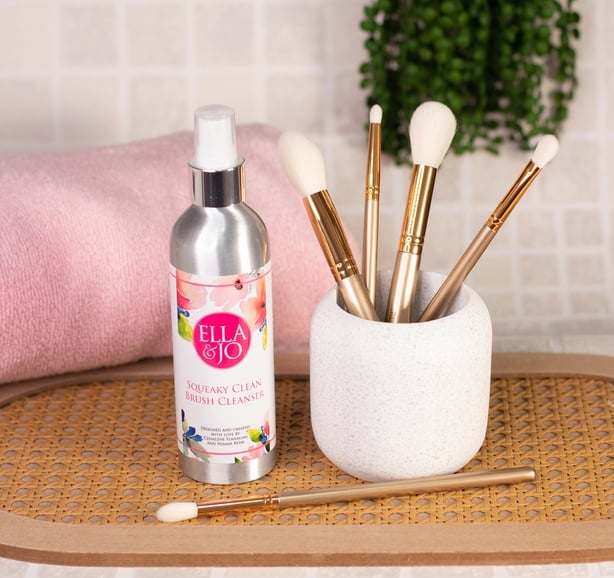 Ella & Jo cosmetics was created by makeup artist Charlene Flanagan alongside Skin Therapist Niamh Ryan in 2017. Their goal was to develop products that tackle the 'main skin conditions women have': dehydration and ageing of the skin.
Their Squeaky Clean Brush Cleanser was one of their first products to launch, created after Niamh noticed a huge connection with her clients between congested and blemished skin linked with not cleaning makeup brushes. Their 3in1 Hyaluronic Skin Mist works to hydrate skin and fight premature fine lines & wrinkles and the Hydrating Hyaluronic Serum is a supercharged serum that contains revolutionary ingredients Matrixyl (stimulates collagen and elastin) and niacinamide (reduces redness and smooths the complexion).
The team are delighted to be able to welcome new employees in 2021 and have promised there will be some new product news soon... even if it is top secret right now.
6. SoSue by SJ and Dripping Gold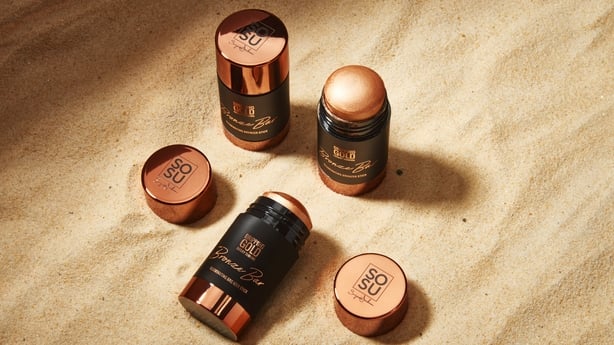 Blogger turned business woman Suzanne Jackson needs no introduction. With approximately 350 products between SoSue and Dripping Gold it's hard to believe this 'beauty empire is only five years old.
The brand covers a range of beauty products from lips and lashes to contour kits, makeup brushes, fake tans and perfumes. Last week they launched their first new product of 2021 'Bronze Bar' an illuminating bronzing stick that can be used on the face or body and promises a sun kissed glow with a butter golden finish.
7. Ayu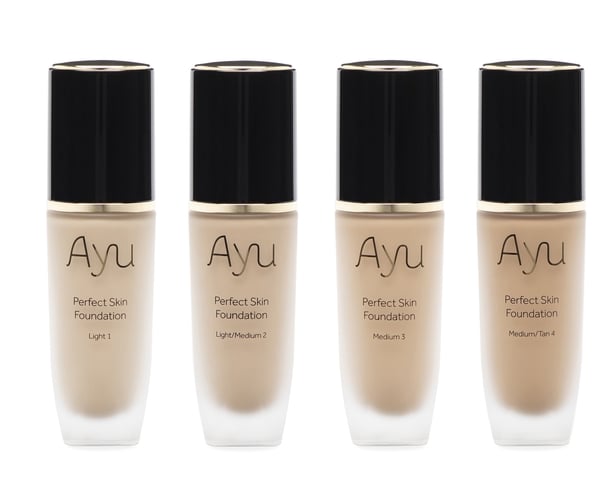 Kildare make-up artist and beauty tutor Suzie O'Neill launched her brand with a range of premium quality and affordable makeup brushes in 2015.
Since then, Ayu - a name derived from an Indonesian word meaning feminine/beautiful - has quickly expanded to include lip kits, eyeshadow palettes, radiance cream, blush and bronzers and brow pencils. However, it is her concealers that have caught the attention of make up artists around the world, as they remain a best seller alongside her Signature and Glamour Eye Shadow palettes.
This year will see the launch of the brand's much-anticipated Perfect Skin foundation, we've been watching Suzie use it on her Instagram and cannot wait to try it.
8. UP Cosmetics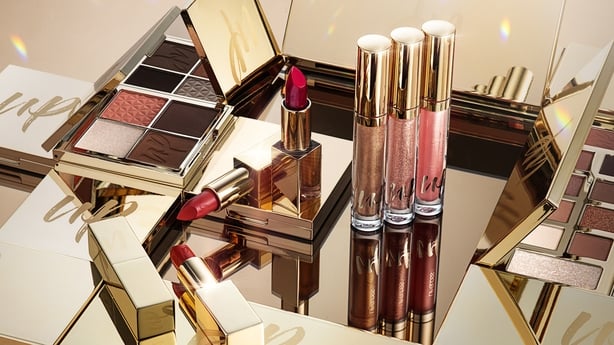 Hands up who still has a Pippa Palette? The hugely successful Blank Canvas x Pippa O'Connor Ormond collaboration was launched in 2015 and became a favourite among Irish beauty fans. Five years later, entrepreneurs Pippa and Úna Tynan have reunited to bring the own cosmetics brand to the market.
The debut Up Cosmetics collection includes two trio face palettes, three quad eye palettes, a 10-pan palette, four lipsticks and three lip glosses, with the 'Perfect Nude' lipstick already making waves with make up lovers on Instagram. The duo are planning to build on the range steadily throughout 2021 and establish the brand internationally.
9. Nunaia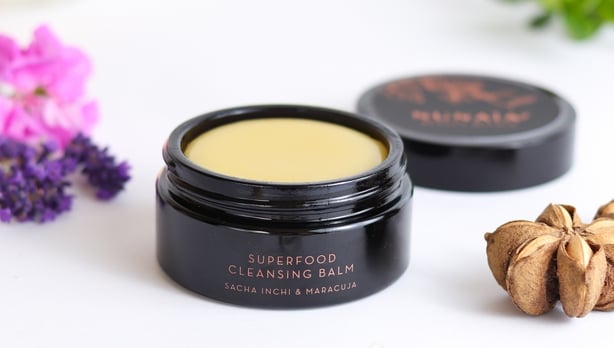 I do love an interesting back story to a brand, and Nunaia's certainly doesn't disappoint. Founder Nicola Connolly developed this clean, plant powered skincare brand following a decade living and studying wellness with communities, biologists and healers in Ecuador and Peru.
Formulated with 13 of the world's most bio-active plant botanicals, Nunaia adopts a 'plant to skin' philosophy. A community of growers in Peru source the active ingredients while a percentage of every product sold goes into the Nunaia Community Fund supporting the education of girls and women in the local Peru community where the ingredients are sourced.
The Nourishing Radiance Serum and Superfood Cleansing Balm contribute to Nunaia's Cleanse & Purify Ritual, which promises to leave skin glowing and restore a sense of calm. I'm feeling more zen already!