Suzy Griffin reviews a blow dry treatment at H By Gareth Bromell, a new hair salon in Dublin founded by a multi-award nominated hairstylist with an impressive client list.
Limerick hairdresser Gareth Bromell's A-list clients are something that I have read about many times. From Gwyneth Paltrow and Bella Hadid to Robert Downey Jnr and, perhaps the most talked about of all, Taylor Swift.
Bromwell is the man behind the gorgeous shaggy twist to Swift's post-break-up-bob. When I ask how they got in touch, he tells me he had been recommended to the singer by a friend and, yes, she's absolutely lovely.
Swift aside, I was most intrigued to hear about another celebrity client, the gorgeous Queen Rania of Jordan - with just over 6 million followers on Instagram, she's a royal style icon. Gareth met her in London where she popped in to him regularly and, according to him, was always a pleasure.
Speaking with Gareth, I get the feeling that his down to earth nature is what's reflected back to him in all his clients - no matter who they are - with his warm Limerick tone putting any client at ease.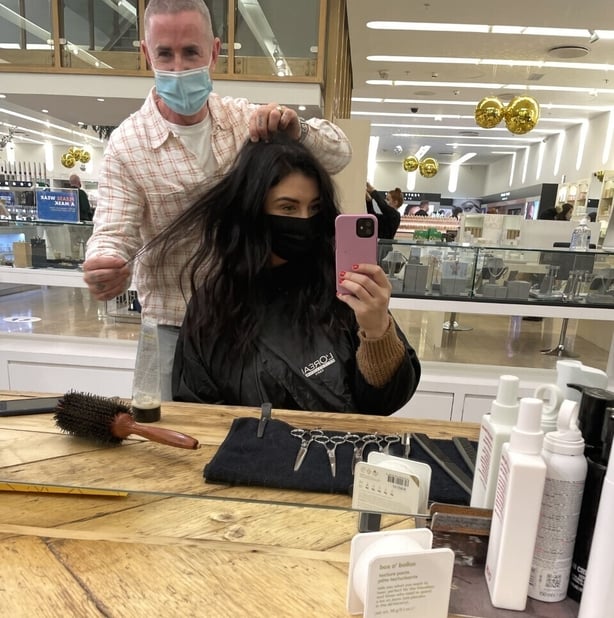 The Treatment
When Gareth's team reached out to me to see if I wanted to pop in for a blow-dry back in December (pre-lockdown), I was excited to check it out. Gareth's new salon, H By Gareth Bromell, opened on December 2nd and after a string of delays, he's delighted to set up shop in his home country, despite these precarious times.
The gorgeous upcycled interiors create a tranquil and stylish space in Harvey Nichols, Gareth's previous work (which includes Vogue covers) are displayed along the wall, discreetly behind his favourite products. Upon arrival, I was immediately put at ease with his warm and chatty demeanour, it should also be said he possessed the patience of a saint under my constant celeb queries.
Gareth explained in a (non-notionsy way) that this was not just a blow-dry but a styling session, and he was going to create his 'signature style' an 'undone' look with boho waves and a beautiful shine. Not my usual big and bouncy do, but I was excited to see how my hair would look with an LA beachy twist.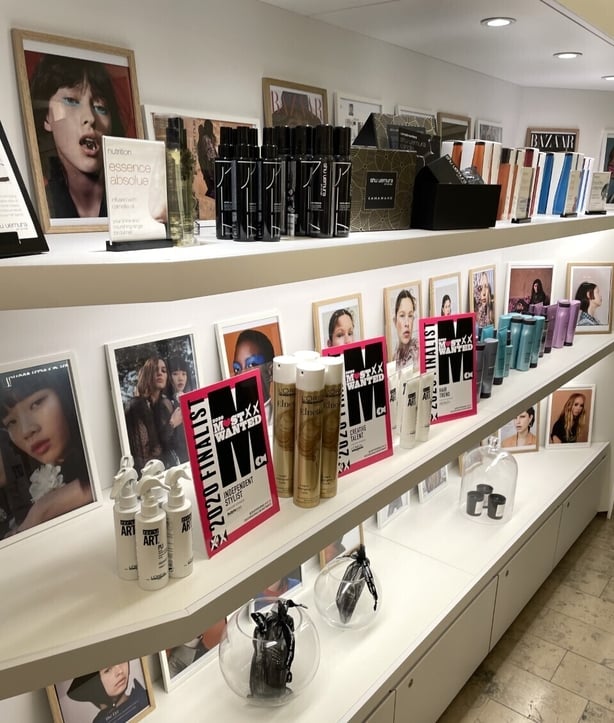 While he styled my hair we chatted about his upbringing in Limerick, which included his time spent training as a chef before he was encouraged to try a career in hair by his mother.
Unfortunately, Gareth was the target of cruel bullies in school, and during his time training to be a chef which led him to drop out and find a new career. Once he began working as a hair stylist it seems everything fell into place for him. He moved to the UK at 19 and made the leap to the States soon after, ultimately basing himself between Los Angeles, New York and London.
While working on my tresses, the 38-year-old admitted that work has become "his whole life" but that he's already had a lifetime of career highs. His talent and passion for all things hair is truly inspiring.
During my time in the chair, I get a lot of hair advice with Bromwell explaining his sustainable approach to hair health and maintenance. As I'm on my third pregnancy in four years, my hair has taken on a life of it's own with random tufts of regrowth poking out here and there.
He encourages me to stop spraying and forcing those tufts out of sight and work them into my hair naturally. He also recommends some collagen and vitamin c supplements to bring my hair back to life and his personal favourite texturising sprays, because my love of big hair is here to stay.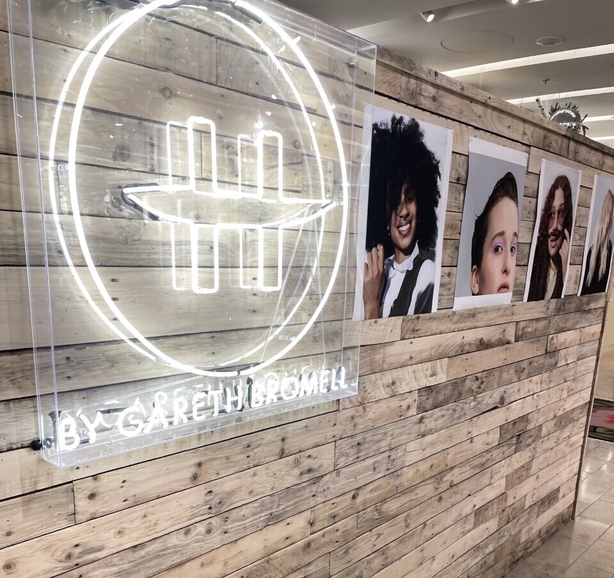 The Verdict
After an hour in the chair, Gareth tells me we're done and I can't believe how light and soft my hair feels. He takes a minimalist approach to stylish products and believes in breathing life into your hairs natural beauty.
My hair feels like silk with the most beautiful gentle waves falling naturally, but the best part is the wear off is even better. The next day I run a brush through my hair and it bounces back into place, my mum doesn't believe me that I didn't get my colour done, the shine is that good.
Not only do I leave Gareth's salon with a gorgeous new look, but I've also gained an appreciation to work with not against my hair and nurture it from the inside out, something it's probably about time I took on board. Not just a blow-dry indeed!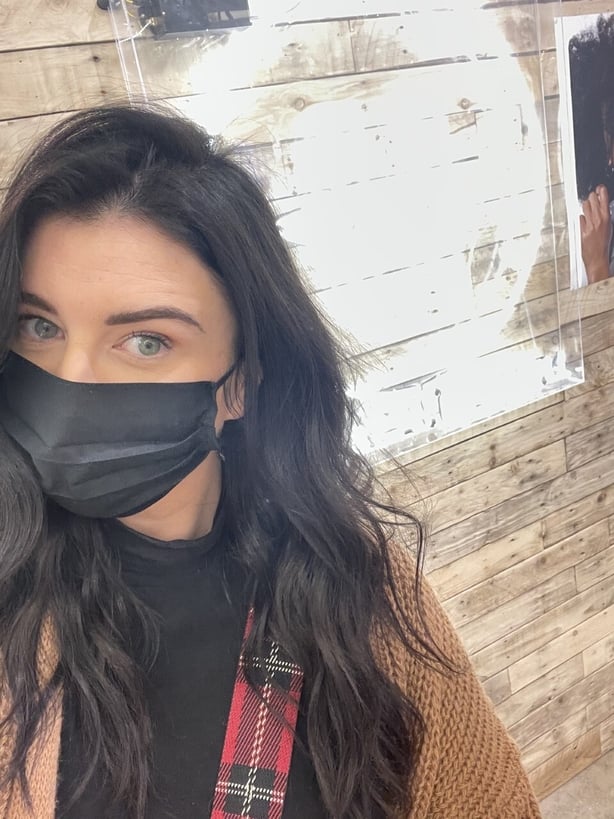 The Details
My treatment was gifted but, generally, a shampoo & finish in Gareth's salon starts at €43. For more details you can visit https://hbygarethbromell.com.
Other blow-dry options in the country: