"Everything came down around us in March," Shelly Corkery tells me over the phone. The Fashion Director has just wrapped the Brown Thomas Autumn/Winter 2020 fashion show and is coming to terms with just how much things have changed since her Spring/Summer show in January.
"I travel all the time - six months of the year I'm out of the country - and I'm up at 3am for 6am flights most mornings in January, February, March and then again in September, October, November. Now, suddenly, I'm not. Everything has changed but we have to take it as it is because we have no control over it."
Swapping international travel for daily video meetings, Shelly and her team worked from home through lockdown in order to keep their online business running while they waited for the shop doors to re-open.
Planning ahead in unprecedented times is no mean feat but the Cork woman says she was determined to make her Autumn/Winter 2020 show one to remember. With her usual audience of stylists, models, designers and influencers missing, Shelly swapped the catwalk for a virtual experience with a beautiful 20-minute film.
Directed by Perry Ogden, the A/W presentation used Ireland's dramatic landscapes as "a magnificent backdrop" to this season's collection.
"I wanted to bring Ireland into it and celebrate our own country. It was probably the one season to be able to do it so I took the opportunity to discover the brilliant locations around Ireland, and call in our international and Irish designers to celebrate on our ground. We were making Ireland our catwalk."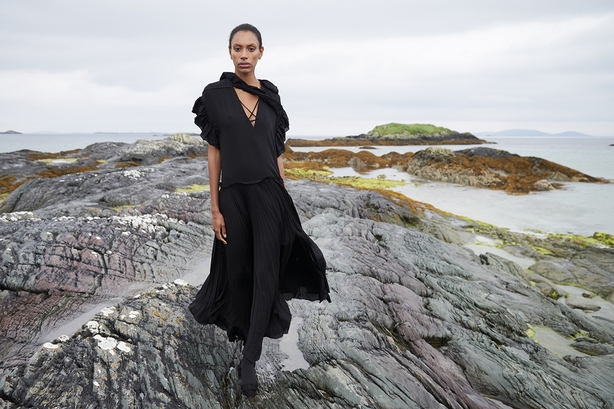 A/W20 TRENDS
Autumn Winter 2020 is a diverse season that has taken inspiration from past classics, with designers revamping staple pieces such as trench coats, tailored jackets and the famous white shirt. The modern twist, however, is the proportions with many of these pieces being loose and over-sized.
We asked Shelly to bring us through just some of the latest trends.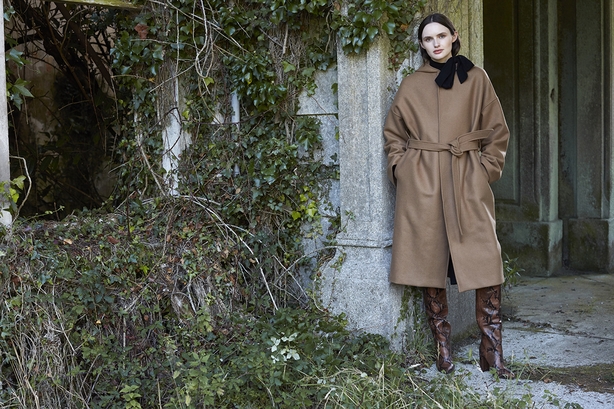 Knitwear
Fine to heavy-gauge sweaters, cardigans and separates emerged as must-haves appearing at Bottega Veneta, Victoria Beckham, Isabel Marant, Nanushka and Jil Sander. The colour scheme is found in gorgeous autumnal hues of rich browns, caramels and grey.
"People love fashion and the one good thing about this season is that it's very much about knitwear and oversized tailoring which can be worn very casually," says Shelly.
"Depending on your style, you could wear trousers with a big knit thrown over or an oversized jacket over a dress. I think it's all about how you put things together in terms of styling and how you pair something with over the knee boot or a crossbody bag - it's about dressing things down because dressing things up with a pair of stilettos is not really there at the moment.
"People are really thinking about what they need because there's much less on and much less to go to so they'll probably inject great knitwear and outerwear to their wardrobes. These will be key pieces for the season ahead."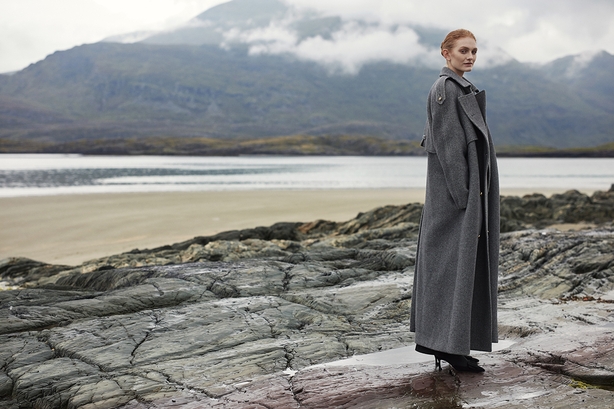 Back to black
Black dominated this season with head-to-toe black looks opening the shows at Balenciaga, Valentino and Dolce & Gabbana. Victoria Beckham also welcomed the return of black showcasing dresses cut with skin-baring necklines.
"This is from before, that wasn't referencing the pandemic," insists Shelly. "When we went to the Balenciaga fashion show, that was all about the season's change and the world changing - and that was before the pandemic. A lot of designers - Victoria Beckham, Dolce & Gabbana, Balenciaga - had black-focused collections.
"I think it's because we've had so much colour and print, we've had bright reds and cobalt blues for such a long time. I think it was time to relate back to that gorgeous, very clean silhouette and very dark and sophisticated fashion."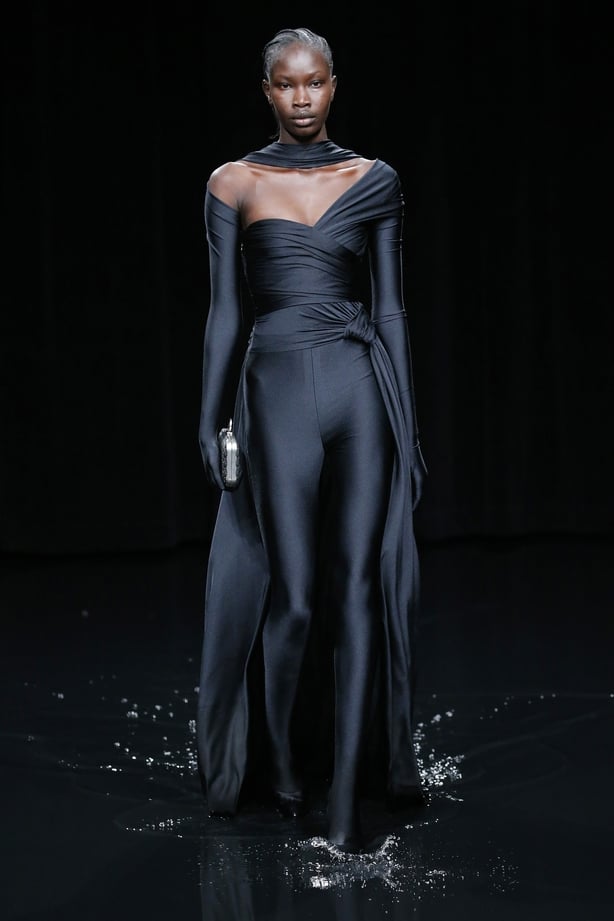 Punk print
Designers looked back to the punk era through a contemporary lens with oversized checked coats and jackets with intricate embroidery seen at Valentino and Dries Van Noten.
"There were punk influences," confirms Shelly. "There was a big focus on punk with lots of black and strong fashion this season. When you look at the knitted black dresses, the ski-slope shoulders - it was strong, edgy, tailored, clean, sharp fashion."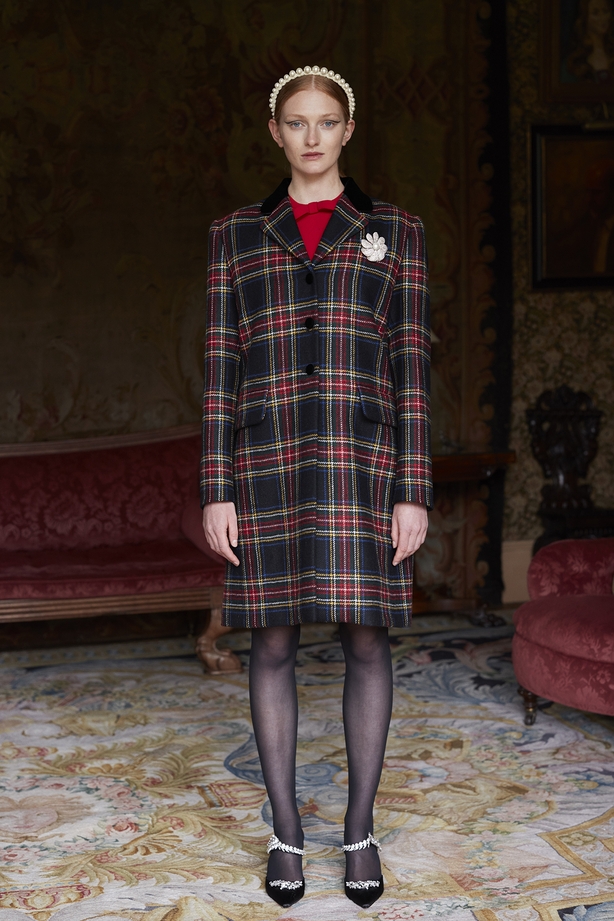 The bag
When it comes to accessories, the 'must-have' piece of this season is undoubtedly the handbag. Soft Volume, The Padded Bag, The Shopper, the Shoulder Bag, and the Mini Bag were all being touted as the go-to accessories of Autumn/Winter.
When it comes to colours, you can't go wrong with black, brown, grey or navy. Pops of rich reds, deep burgundy, pool blue, deep greens and soft lilacs are also in the mix.
"Bottega bags are super beautiful with all those bright greens, bright yellows, bright blues - they call it swimming pool blue. I think they will dress up any outfit.
"The over-sized clutch or the cross-body small clutch - the padded cassete bag from Bottega is one of the most popular bags of the season and that's a crossbody with a long strap and it comes in a range of colours.
"The fringe bag from Bottega is also wonderful. Saint Laurent has a huge focus on fringing and there's an awful lot fringing around the collections this season so a fringing bag, when paired with a simple dress, would be a very cool way to get the look for the season.