The past few months have been challenging for Pippa O'Connor, though she's eager to point out that she had a bit more going in her favour than others out there.
Knee-deep in the expansion of her hit clothing line POCO when the pandemic hit, the designer found herself juggling a business without some of the supports she'd relied on before.
"It's mad not having childcare during one of the busiest times, to be honest", she says at the launch of POCO's latest collection this week. "We're busier than ever, we launched a new website today which involves a whole rebrand, new packaging, everything. It's like you're starting all over again and we're doing that during lockdown, with no childcare."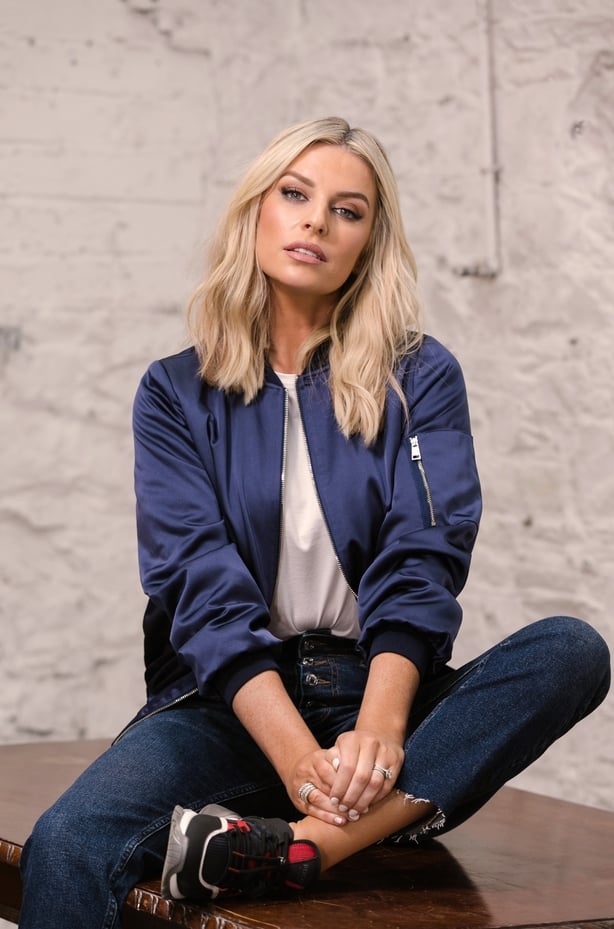 She's quick to dispel any notion that she does it all herself. "People always say to me, oh god, you do everything, you're like superwoman and I don't. I rely on a team, I rely on a childminder, everyone. It takes a village.
"It was challenging," she continued. "I suppose we're lucky that Brian and I are in business together so we can lean on each other. If one of us was on a call or a Zoom, the other would be with the kids. I don't know how single parents did it alone, let's put it that way."
Still, the businesswoman is providing all the fashion inspiration we need to get us through the next few months in her latest collection, which sees the launch of new trainers, bomber jackets, full-length coats and a leather jacket next month.
"I've always said I want to have a Poco outfit, head to toe, so the trainers were a whole other side of the business that we hadn't ventured into", she said.
Planning during the pandemic did have one upside: it gave Pippa a sense of what people were looking for. As offices emptied, nights in became the norm and jeans were largely ditched for leggings, people's fashion senses changed, and POCO changed with them.
"We had planned to introduce a lot of sweatshirts into the collection and you couldn't have wished for better timing because people were at home and they wanted to be in sweatshirts and that", she says.
"The only thing we did differently was we did a lot more than we had planned, we introduced more colours in the graphic sweatshirts as well, because that's the way people were dressing. People were at home and wanted a bit of a treat, and they loved our summer collection and the tie-dye and bright pastels."
"There were a couple of jean styles that I dropped, like white jeans and shorts because people aren't going away on holidays, the window is too tight", she added.
Investment pieces are at the core of the collection, so what are her wardrobe staples?
"I'd have to say a leather jacket, which we're introducing at the end of next month. It's just something you'll hopefully have for 10 years and the more you wear it the more worn in it is, the better", she says.
"I'm a big believer in something like that, a good coat, a good leather jacket. The things I would never tend to spend money on would be a sparkly top for a night out. I don't think that's an investment, I'm happy to go to Zara or H&M for that. You can get good pieces from there as well that you'd wear over and over, but I personally don't spend money on sequins and that stuff."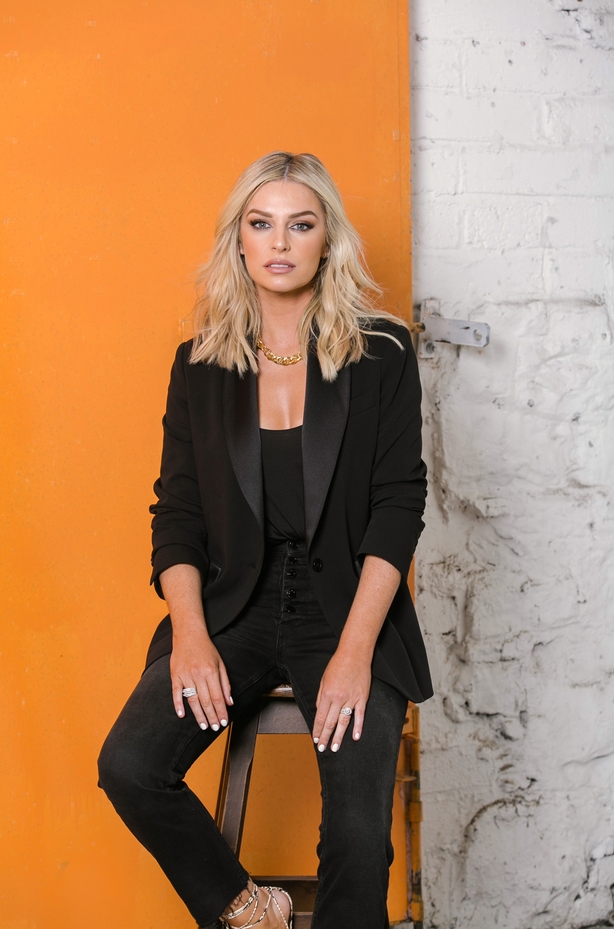 "I know I probably won't wear it again and I don't want to be like that anymore. Everything I've been buying, I really am thinking, okay I can team that with that and a pair of runners, or dress it up with heels. I think we do want to be more sustainable, which is good. I'm trying to be less impulsive on fast fashion and spend more on investment pieces."
And her favourite?
"The houndstooth coat is a beautiful piece. I can see that on a 20-year-old looking really cool with a pair of runners and I can see it on a woman in her 60s in black stilettos and a black dress."
Fun and cool, with lush textures and soft colours, it's clear to see who Pippa's inspiration is: Olivia Palermo. "I just think she's stunning and has amazing, immaculate style." As well as that, she says she pulls inspiration from Instagram, Pinterest and Adore, as well as from her travels – now on hold.
"I haven't been away people-watching in a while but my favourite thing to do is be in Paris or Italy and people watch. I love seeing what women in different countries are wearing.
"I was in Italy with Giorgio Armani ... Things like that, when you're at different events and you're meeting Chinese, Korean girls and … I'm always looking and taking notes."
Like many of us, Pippa and her family have made the most of the summer by sneaking in a staycation, something she's a huge fan of.
"We're just back from Cork and honestly it was like being in the Mediterranean because we were so blessed with the weather. It was 23 degrees, we went on a boat around Ballycotton and I was just blown away.
"I think one of the best things to come out of this is that we're all staying home and we're all visiting parts of the country that we maybe wouldn't have. It's an eye opener for us all."