Rihanna creates the new standard with every venture she announces. Whether its her makeup line pushing for greater shade diversity with its 40 foundation shades or her lingerie line, Savage x Fenty, celebrating bodies of all shapes and sizes.
So, who knows what territory she will claim with her newest business: Fenty Skin.
That's right, the Barbadian beauty is coming to step up our beauty regimes and make sure we can all shine bright like a diamond. The line will launch on 31 July and will be available exclusively on Fenty.com.
In a teaser on her Instagram page, a fresh-faced Rihanna trialled three products. The first appeared to be a cream cleanser that lathered into soft suds, which she applied in circular motions before washing off. Next came a gel-textured serum which she patted into her face, before following with a thin fluid-like moisturiser that left her with glowing skin.
"Y'all ain't hear it from me but you can shop it early if ya drop me your email through the link in my bio..." she wrote in the caption.
The singer first filed a trademark for her products in 2019, with products listed as including "medicated and non-medicated skincare, soap, body care and personal care products (excluding color cosmetics, perfume and other fragrance-only products), and related accessories such as kits, tools and applicators".
There were also five product names included in the application: Buff Ryder, Instant Reset, Fat Water, Flash Nap, and Hydra Vizor.
A launch site has already been rooted out, showing only a banner that reads "The New Culture of Skincare" and a prompt to sign up to the email. As Rihanna usually chooses her words carefully, many beauty insiders are wondering what the significance of "culture" is?
Could it be probiotic-infused skincare, or products designed to suit a broader spectrum of skintones and skin types? Only time will tell.
As any beauty buff will know, good makeup works only as well as your skincare does – if the canvas underneath isn't the best, the paint won't work as well.
Rihanna touched on this in a recent interview with British Vogue, saying "Skincare, it's the truth. It either works or it doesn't. There's nowhere to hide".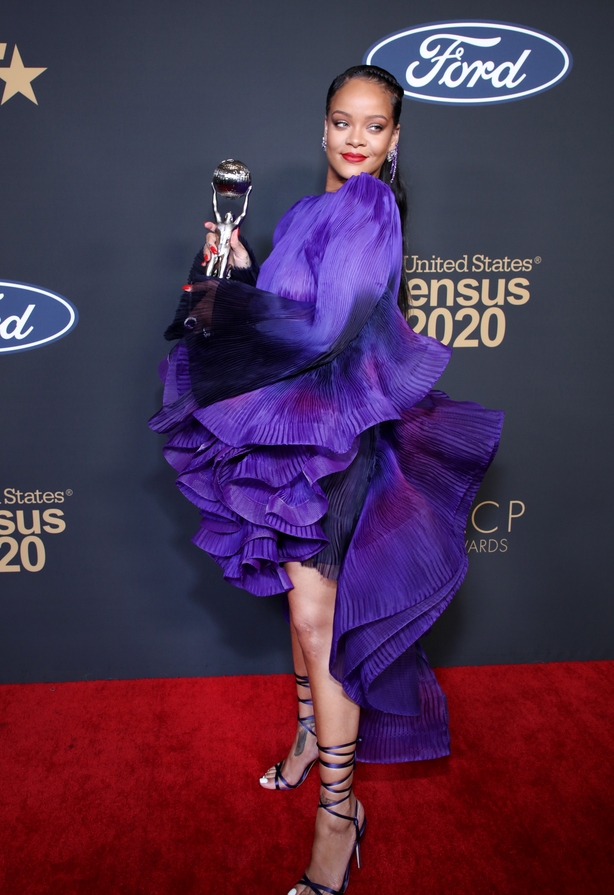 Rihanna's track record when it comes to ranges is strong: when Fenty Beauty launched in 2017, it racked up $100 million in sales in just 40 days. The enormous success of her beauty brand has since contributed to what's called the 'Fenty Effect', with everything the singer embarks on proving to be a huge hit.
While fans are eagerly awaiting a new album, the singer appears to be focusing solely on her other businesses – which may be the wiser choice as the music industry has been so badly hit by the outbreak of Covid-19.