Thankfully, there's light at the end of the tunnel and the weeks of doing our own brows at home are coming to an end! If you can't get a booking for a few weeks – which will be the case for many of us – top brow artist Poonam Nagpal has given her top tips for keeping your brows maintained at home for just a little bit longer.
Let it grow
If you want really full eyebrows, well, now is the time to work on them. A good brow growth requires 12 – 18 weeks. Let the natural pace work and get a dense hair growth and applying castor oil can boost brow hair growth. A little virgin coconut oil smoothed over your brows each night can really help too. Alternatively, you could use an eyebrow enhancing serum.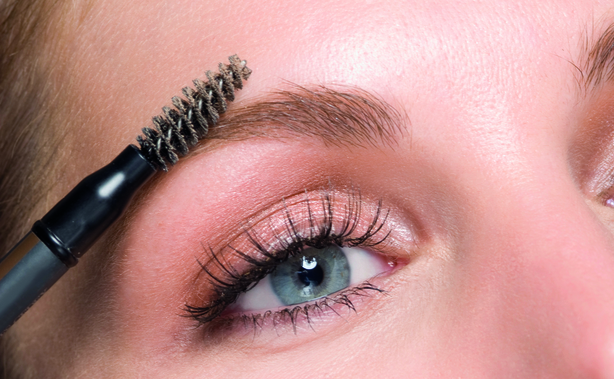 Brushing & brow pinching
Have you tried 'brow pinching'? Eyebrow massages promote or increase the blood circulation to your brows and also supply enough nutrients for their growth. Give yourself an eyebrow pinching treatment using just your hands. Simply use your fingers to knead the areas of pressure in between your brows and lightly pinch the tops and bottoms of your brows for a DIY stress reliever. It's a gentle but stimulating massage around the pressure points of the brows to reduce puffiness, increase blood flow and revive tired eyes. Combing your brows can really stimulate growth too. Pick up some spoolie brushes and run them through your brows on a daily basis.
Read more: Emma Power's guide to tinting your eyebrows at home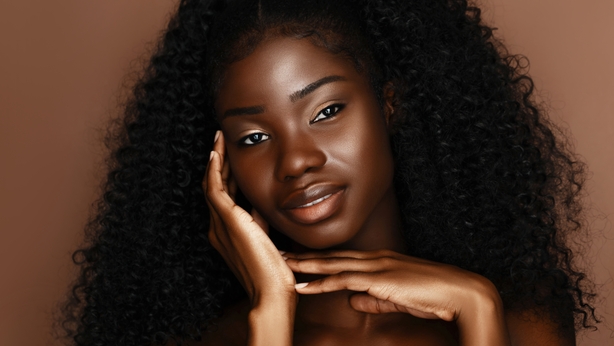 Tint helps
Patch tests are non-negotiable. Always consider the possibility of developing a sensitivity or rash so a 48-hour patch test is a must. Tinting works its magic by capturing and colouring even fine, fair hairs to create the illusion of fuller, thicker brows. As a rule, always tint first and then shape. Plucking or removing hair opens the follicle and if tint gets in to this space it can cause irritation, infection or in-grown hair. Tint isn't permanent; after the first wash, it normally fades about 30% and then gradually each time you cleanse your face. Using oil-based make-up removers will speed up the process too. Poonam makes bespoke tint kits for her existing clients and your brow technician can also do this for you.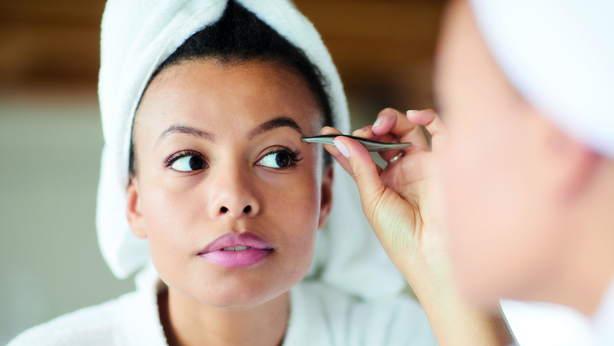 Basic tidying
It seems obvious to get hold of waxing or tweezers, but try to avoid being heavy-handed with these. Natural bushy brows will continue to dominate the brow trend for a long time. It is not recommended to over pluck hair from the top part of your brows as this can ruin the brow shape. Give the brow hair a good brush down and inspect if there are any hairs growing away from the natural shape and only pluck those and nothing else.
Poonam has uploaded several tutorials on Instagram on how to shape and tint your brows at home. Check them out @poonams_browboutique. To make a booking go to poonamsbrowboutique.ie