Known almost as much for her eco-activism and love of fashion as for her turn as Hermione Granger in the Harry Potter series, Emma Watson has added another feather to her hat by joining the board of one of the most influential fashion brands in the industry.
Watson is the latest addition to the Kering family, and by extension an official fashion heavyweight. The luxury fashion conglomerate owns Gucci, Alexander McQueen, Balenciaga, Saint Laurent and Bottega Veneta and has made strides toward a more eco-friendly stance on fashion.
Watson herself has long been an advocate for sustainable and ethical fashion, and is the face of the Good on You app, which rates brands on their environmental footprint. She even wore clothes rated highly on the app on a recent Vogue cover.
She made headlines in 2016 when she wore a Calvin Klein dress made from recycled plastic bottles at the Met Gala.
Watson was nominated to the elite board by the company shareholders and joins alongside the Ivory Coast-born former CEO of Credit Suisse Group Tidjane Thiam, as well as Jean Liu, the president of Chinese car-hailing company Didi Chuxing.
Kering's chief competition is the LVMH group, which oversees Louis Vuitton, Fenty by Rihanna, Marc Jacobs and more and has been vying for a younger, more millennial image. With Watson's star power, as well as her passionate activism for women and sustainability, they may be onto a winner.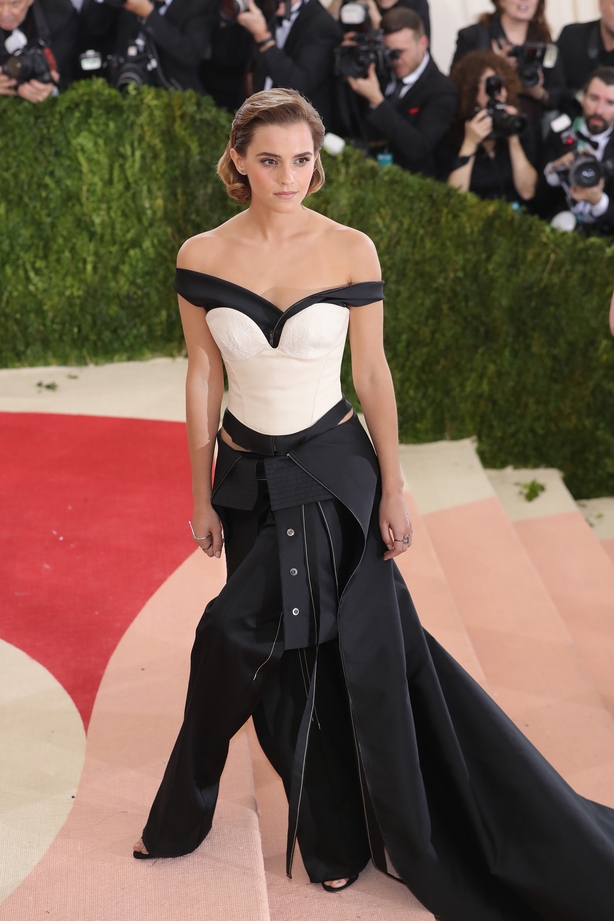 According to Vogue, Watson will act as chair of the board's sustainability committee.
Speaking to the publication about the role, she said: "For me, sustainability is about the effects of today's actions on our shared future. As the youngest member of Kering's board, I hope to influence decisions that will impact future generations and the world that we leave them.
"At this unprecedented time in history, we have big decisions to make and actions to take in how we positively reinvent and reconfigure what we do and how we do it. It genuinely feels like an exciting time to have this opportunity when things might shift."