It's been a long time since any of us have seen the inside of a salon, and while we're itching to get back in those chairs once they reopen on Monday, additional charges by one salon brand have left many thinking they're splitting hairs.
Peter Mark, a popular hair salon across the country, has drawn criticisms by unveiling additional charges to fix home hair dye jobs and regrowth.
Ahead of its reopening on 29 June, Peter Mark will be charging up to €60 to correct clients' hair. Ellen Coyne, a news correspondent with the Irish Independent, joined Sarah McInerney on Today With Sarah McInerney this morning to discuss the responses.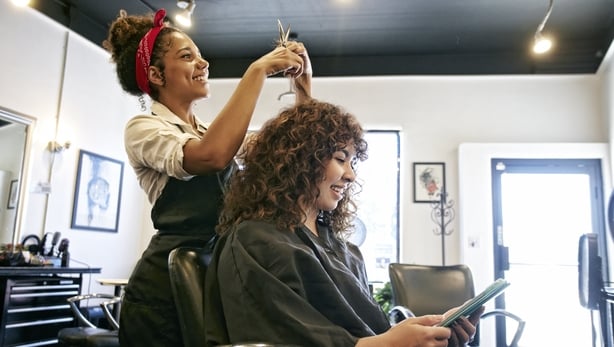 She said that clients themselves contacted the Irish Independent to express their unhappiness with the charges. "It was clients themselves who got in touch and said they felt that these new charges were unfair", she says. "Peter Mark has introduced three new charges which it claims would need to apply on your first and just your first appointment back after Covid-19."
A €60 charge will be needed to fix any home dye jobs, with Coyne saying "I think some people could argue that might be fair, some people have had some absolute disasters since lockdown started".
Colour extend charge is proving more controversial, she added, as clients could be charged between €45 and €60 because your hair has grown a certain amount.
Peter Mark's reason for this is that "some clients' hair would have now grown too long for their usual colour application method so they would have to pay extra for the extra dye", Coyne explains. "A lot of people don't seem to be buying that."
According to Peter Mark, any regrowth measuring 2cm or more needs that extra charge, and as Coyne says, hair typically grows just one cm a month so most people going back to hairdressers will fall into that category.
"It's hard to see how that charge would be anything other than compulsory", she adds. "I can see from a mirror in front of me that my own desperate balayage would come under that category."
In comparison, Style Club on South William Street – which is owned by Peter Mark – charges €20 extra for highlights if a client's hair is longer than shoulder length.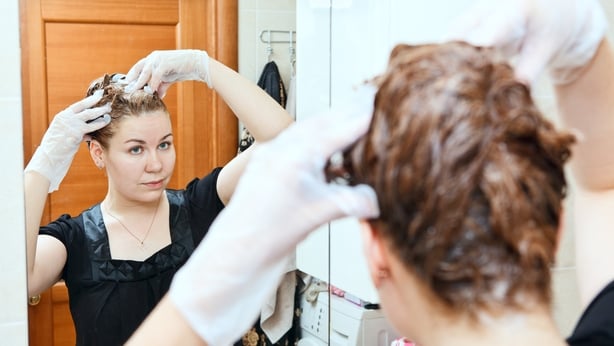 Margaret O'Rourke Doherty, Chief Executive of the Hair and Beauty Industry Confederation, joined the show to explain that the charges are to cover extra work by skilled professionals.
She says that "what we're facing when we reopen on Monday is clients who have been away from the salon, and it's not just for the period of 15, 16 weeks. You have to look back further than that because we have a lot of clients wouldn't have been in since January".
She says that when you go in for a service in salon, you're looking for "a skilled professional delivering a tailored service, a tailored consultation, a unique and prescriptive colour for the client".
"You're going to have a client and a stylist relationship where we don't know what we're facing in terms of what people have been putting into their hair, what they've done over the last six months. That process is a technical application that's going to take a much longer period.
"There's a lot more maintenance required from the professional in terms of making sure that colour turns out properly. There's a lot more time and effort and energy that will go into that."
Peter Mark released a statement saying that these services have always been available at Peter Mark but the reality is that they are normally not needed by clients when salons are open as they would not have as much regrowth and would get their hair coloured more frequently.
Margaret added that with the implementation of social distancing, "the capacity in the salons are down. There are all of these added elements that are the impact of Covid-19".
"I understand that it might be frustrating for some clients but on the whole what we're seeing is clients are very happy to get back in, they know that they're getting a prescriptive colour, they know that they're getting a tailored service that is unique to them."
According to Coyne, however, many potential clients are deeply unhappy with the charges.
"The people that I was speaking to were phoned by Peter Mark yesterday and the day before and told before a stylist had even looked at their hair or asked what they'd done during lockdown that they would be charged €60 more", she says.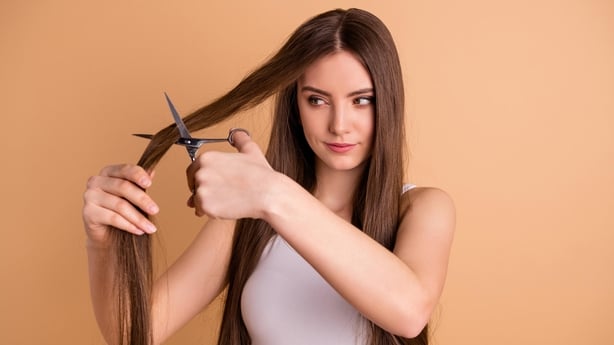 "Sometimes I've gone religiously back to the hairdresser every six to eight weeks, sometimes I've left it two to three months", she adds. "I've never actually personally been charged extra amount based on the regrowth rate of my roots, and there's also been times when I've mangled it myself with very cheap hair dye that I bought from a pharmacy and I also didn't face a €60 charge on top of a full head of highlights.
"I think everybody really appreciates hairdressers. Trust me, I'm counting down the 36 days until I get to my appointment but I think that at a time when appointments are so rare and people are so desperate to go back, an extra charge of €60 on top of a procedure that might already cost €200, it's going down very very badly with people who might also have been affected by Covid-19."
One texter said they were happy to spend the extra charge for the extra work, but many texted in to complain about the charges. One added that they usually get their hair cut every six months and has never been charged.
In response to a question about "shoring up" costs related to Covid-19, Margaret said they weren't as "you'd never be able to shore up the costs of this".
"We have businesses who are significantly in debt because of Covid-19 and you can't level up the costs. Moving forward across the industry, what we are seeing is that there is additional charges having to be added. They have no option but to do this because their businesses will not be viable if the do not do this."
The salon group explained all there charges in a recent Facebook post: