Being one of the most successful rappers to emerge in recent years, you'd be right to assume that Cardi B can afford the best of the best when it comes to haircare.
That said, there are some things money can't buy, like the feeling of whipping up your own hair mask and using what you have at home. So, if you're looking for a little bit of self-care that won't break the bank, read on for Cardi's tips.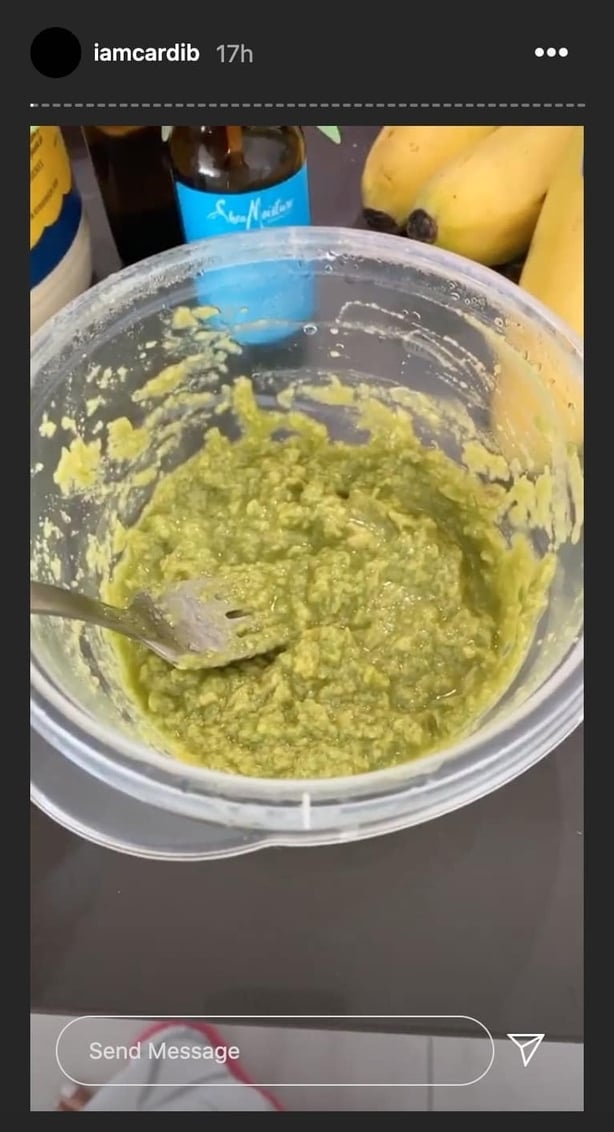 The 'Bojack Yellow' singer shared her mask recipe with her Instagram followers while mixing one up for her daughter Kulture, who has a distinct curl pattern, unlike Cardi whose hair grows out straight and beautifully full.
"My hair is not curly, my daughter's hair is curly. But I still needed moisture. All the good things you put in your body, you gotta put in your hair. You're not going to put soda in your hair!"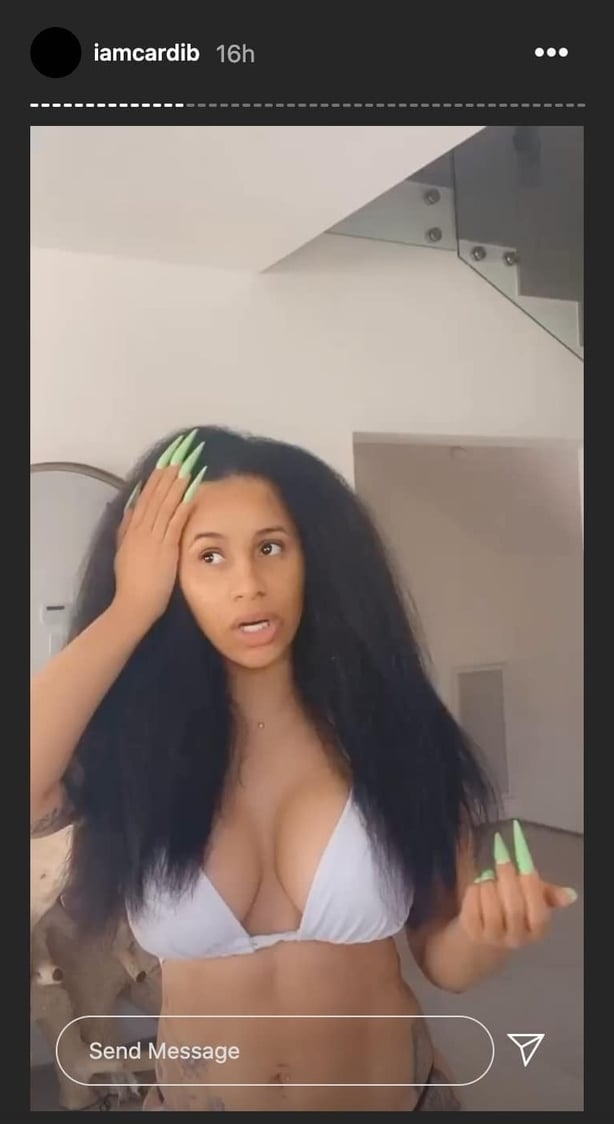 This recipe, she said, is particularly good for bringing out curl patterns. The ingredients are nutrient-rich and are found in many of the most expensive products out there, but by mixing your own you can save on costs, as well as adjust the measurements depending on what your hair needs the most.
To two ripe avocados, she adds a medley of natural oils – argan oil, olive oil and black castor oil – that work to nourish and hydrate hair. Castor oil is also known as a powerful treatment for growth, and can be used on eyelashes and brows to thicken them up.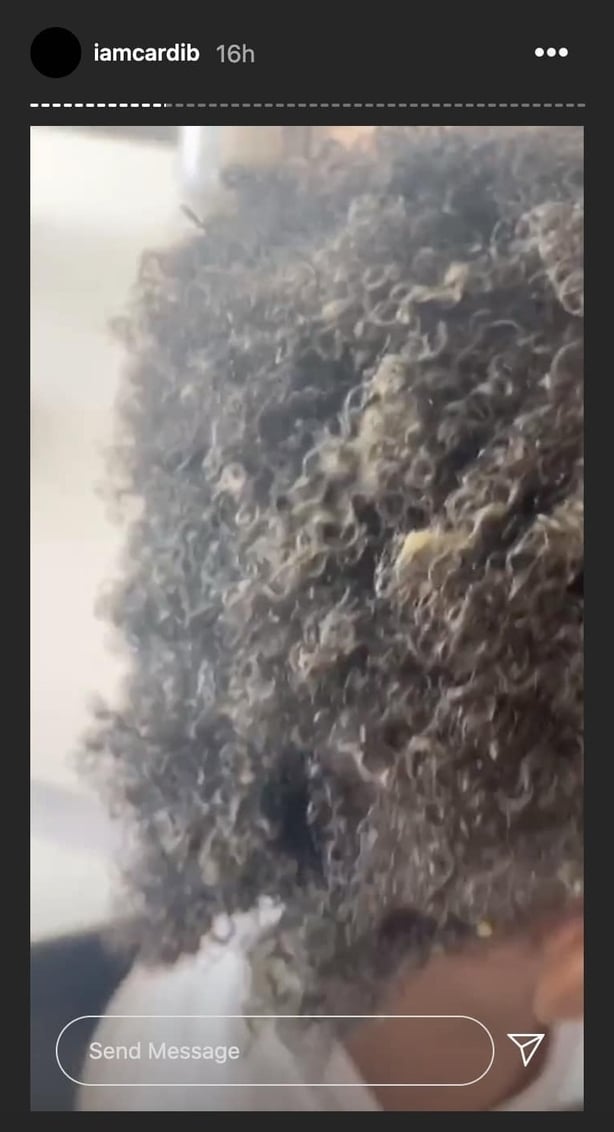 To this, she adds about a dessert spoon of honey, two raw eggs, a banana and "a bug chunky scoop" of mayonnaise. As olive oil and eggs are the two main ingredients in mayonnaise, it's great for adding strength and shine to hair.
She puts this through a blender to make sure it's smooth and easy to work through hair, before adding some to Kulture's hair. Right away the little girls curls become even more pronounced and look stunningly shiny.
After applying her own mask, Cardi winds it into a bun to set, then coils her hair into loose twists, before washing out.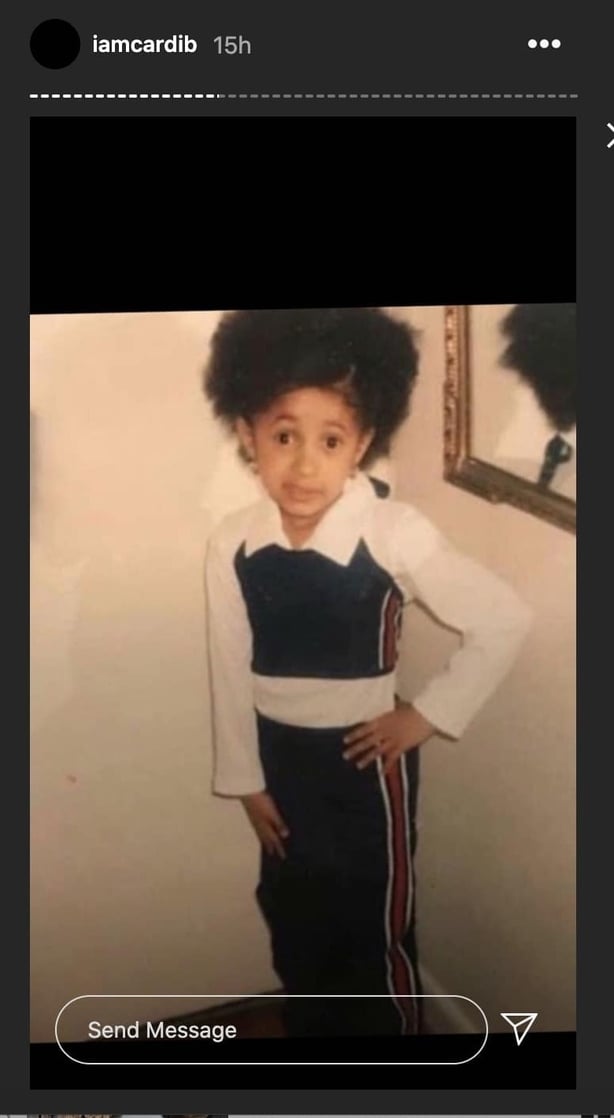 While Cardi waits for her mask to work, she seemingly goes on a trip down memory lane, sharing photos of her and her hair throughout the years. As anyone with curly hair will know, understanding how to care for your hair is a long-term process, and no two heads of hair are the same.
From a little girl with voluminous hair, to a young woman with a 'do wider than her shoulders, Cardi has always rocked her natural hair, but still she says "trust the hair process".
We need your consent to load this Instagram contentWe use Instagram to manage extra content that can set cookies on your device and collect data about your activity. Please review their details and accept them to load the content.Manage Preferences
Just a few hours later, with her hair blow dried straight and looking almost impossibly sleek and glossy, Cardi is certainly a poster girl for at-home hair treatments. Sharing a photo on Instagram she wrote, "Treat your hair ladies", adding that no one should be dissuaded from wearing wigs if they need to: "It helps with hair growth ALOT".